School Age
Resources for parents and teachers to support your child at school.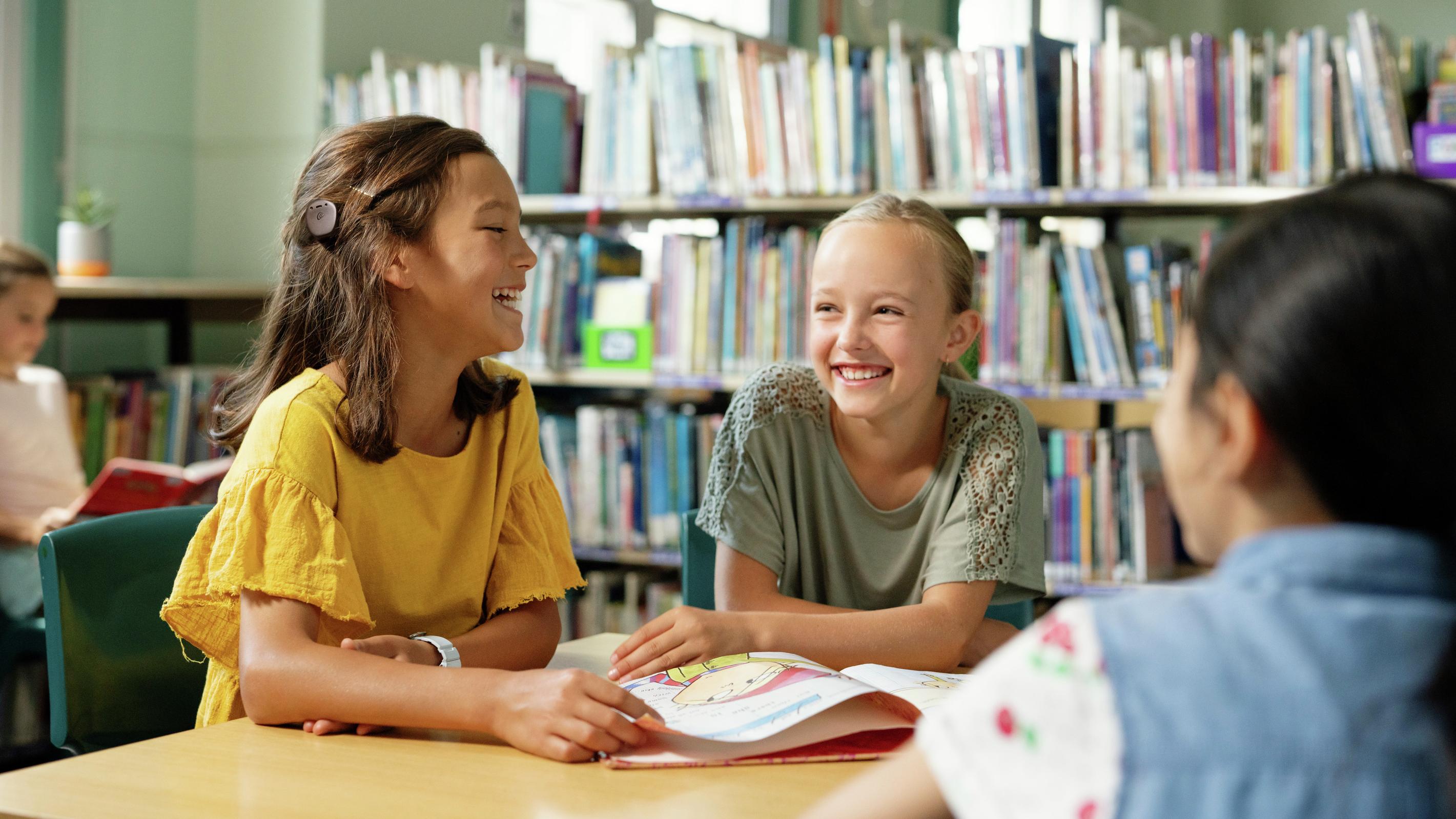 Get Ready for School with Cochlear
Starting school is a significant milestone in your child's life. For parents, is a time of excitement and pride, but with that may also come feelings of stress and anxiety, particularly if your child has hearing loss. The good news is that we are here to help guide you through this period so that you and your child can feel confident leading into their first day of school.
The first thing to remember is that you and your child are not alone. Hundreds of thousands of children are able to attend a mainstream school thanks to a Cochlear hearing solution. As part of our life-time commitment to our recipients, we have also developed a range of resources for parents and teachers to support your child at school. Our range of resources are aimed to:
School Age
These comprehensive resources provide guidance for parents of children with hearing loss who are developing hearing and language skills. Decorate a cake, play at the beach or build a snowman. Learn fun and engaging ways to support listening and spoken language development in preschool aged children.
Prepare your child for starting school. Educate your child's teacher about your child's learning and listening needs. Allow your child to reach their potential, with tools and exercises your child can practice with at home.