Nucleus® Sound Processors
Benefit from award-winning technology that can help you hear your best, connect to people you love and experience a world of possibilities.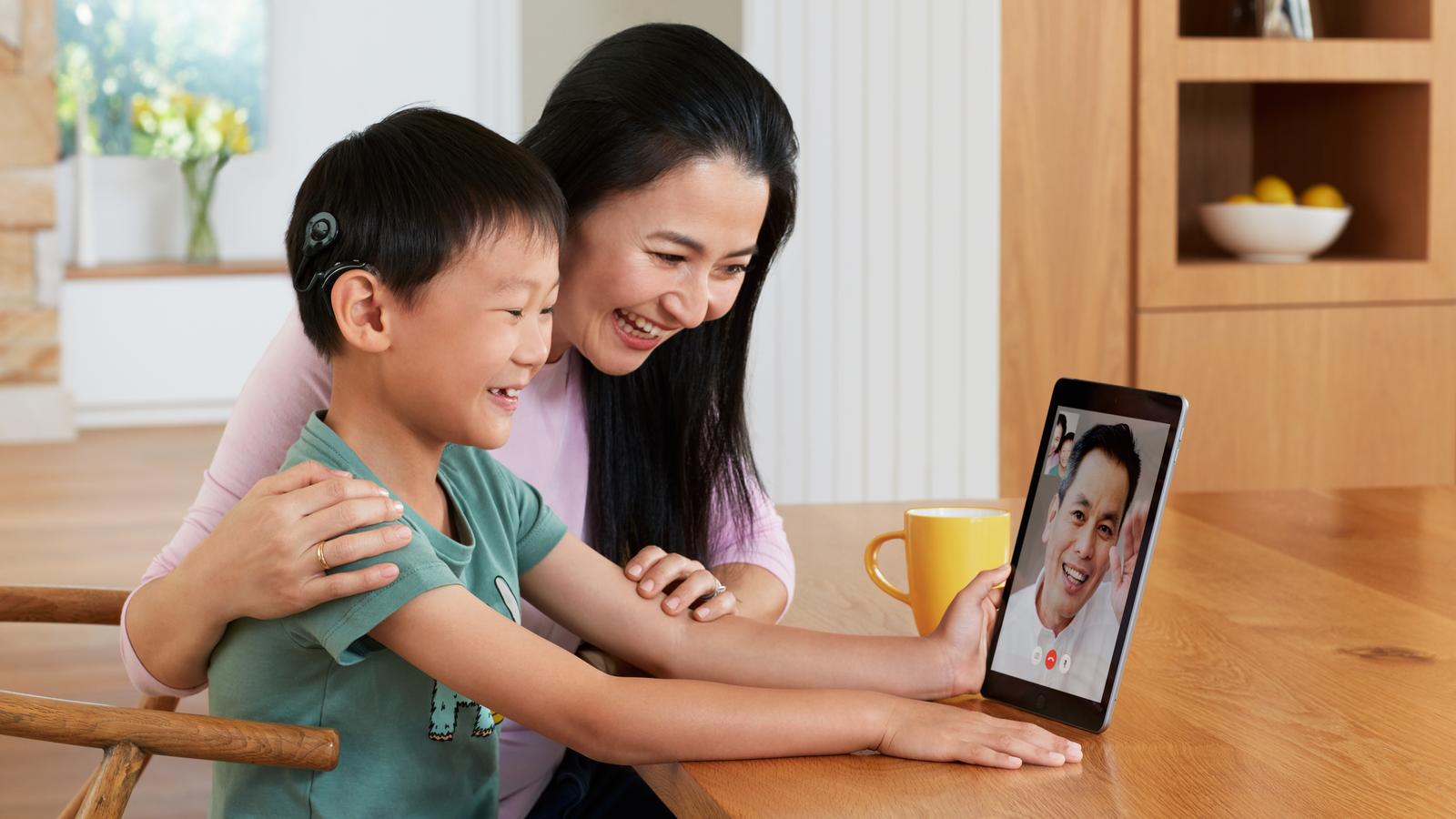 Nucleus Sound Processors are designed to reduce the intrusion of background noise, to deliver improved hearing.1,2,3
Learn more about Nucleus sound processors and the different options and features available.
"For us, we are simply so indescribably happy that this technology is available to us and we can benefit from it."*1

- Eva, mother of Teresa, Cochlear™ Nucleus® System recipient
Apple, the Apple logo, FaceTime, Made for iPad logo, Made for iPhone logo, Made for iPod logo, iPhone, iPad Pro, iPad Air, iPad mini, iPad and iPod touch are trademarks of Apple Inc., registered in the U.S. and other countries. App Store is a service mark of Apple Inc., registered in the U.S. and other countries.
Android is a trademark of Google LLC. The Android robot is reproduced or modified from work created and shared by Google and used according to terms described in the Creative Commons 3.0 Attribution License. Google Play and the Google Play logo are trademarks of Google LLC.
For a list of compatible Apple and Android devices go to www.cochlear.com/compatibility.
References
Mauger SJ, Warren C, Knight M, Goorevich M, Nel E. Clinical evaluation of the Nucleus 6 cochlear implant system: performance improvements with SmartSound iQ. International Journey Of Audiology. 2014, Aug; 53(8): 564-576. [Sponsored by Cochlear].
Mauger S, Jones M, Nel E, Del Dot J. Clinical outcomes with the Kanso™ off- the-ear cochlear implant sound processor. International Journal Of Audiology. 2017, Jan 9; 1-10. [Sponsored by Cochlear].
Wolfe J, Parkinson A, Schafer E, Gilden J, Rehwinkel K, Gannaway S, et al. Benefit of a Commercially Available Cochlear Implant Processor With Dual- Microphone Beamforming: A Multi-Center Study. Otology And Neurotology. 2012; 33(4): 553-560. [Sponsored by Cochlear].
** Apple Inc. 'Compatible hearing devices' [Internet]. Apple support. 2017 [cited 24 February 2017]. Available from: https://support.apple.com/en-au/HT201466#compatible.
Google Inc. 'Compare hearing aid compatibility of Pixel phones' [Internet]. Google support. 2020 [cited 28 February 2020]. Available from: Google https://support.google.com/pixelphone/answer/9393002
www.cochlear.com/compatibility