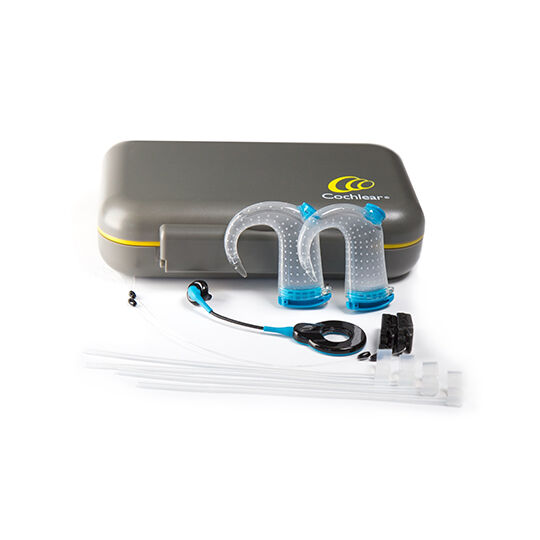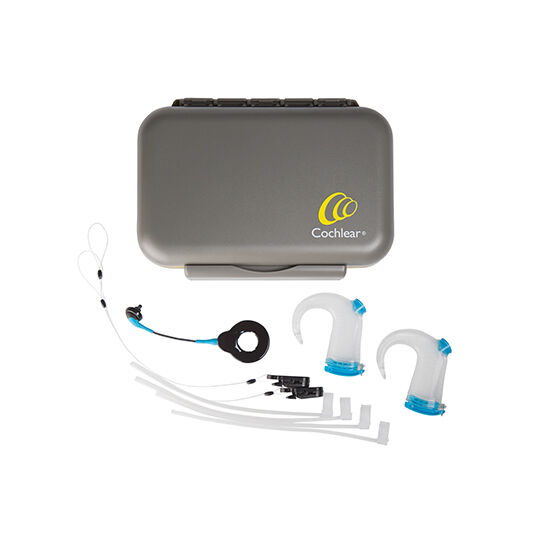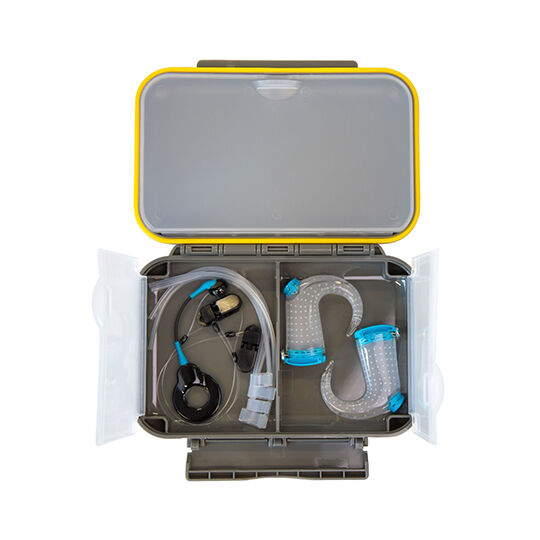 Item number:
SKU-N7-AQUAPLUS-KIT-APAC
Availability: Select styles for availability
Compatibility
Compatible with Nucleus® 7 Sound Processor.
The Aqua+ Coil in this kit is only compatible with Nucleus Profle™ Series, CI500 Series, CI500 Series, CI24RE (Freedom) Series, CI24R and CI24M Implants.
It is not compatible with Nucleus Profile Plus Series Implant (CI612, CI622, CI632). Please email customerservice@cochlear.com to order Profile Plus Aqua kits.
If you have a Nucleus Profile Plus Series Implant, the magnet in your Slimline™ Coil will be marked with the symbol (I). If you are not sure which implant model you have, please contact your hearing healthcare professional.
For Bilateral recipients, please order 2 Aqua+ Kits.
Product information
Overview
Dive into new opportunities with the Aqua+, an accessory for the Nucleus 7 model, specifically designed to be completely waterproof. No longer will beach days or pool parties spell a loss of sound. Forget the sacrifice and remember the fun! By sliding your current processor into a flexible silicone sleeve, and inserting a specially made coil, you can ready yourself for any underwater experience*.
A single Aqua+ sleeve can be used up to 50 times and is capable of being submerged for two hours at depths up to three meters. Durable, reusable, and compact, it's aptly suited for casual swimming or washing, but we recommend that any more strenuous activities such as surfing be done with a hat, headband, or, for the most security, with one of the included Aqua+ Safety Lines and Mic Lock-Stirrups.
Be sure to use your Aqua+ only with rechargeable batteries; zinc air batteries need oxygen to function, and will not work sealed inside the Aqua+ sleeve.
Coil Cable Length
6cm, 8cm
Product Colour
Blue/Black
Magnet Strength
1/2M (weakest), 1M, 2M, 3M, 4M, 5M, 6M (strongest)**
What's included
Aqua+ sleeve (Pack of 2)
Aqua+ Coil
Magnet**
Aqua+ safety line
Mic lock stirrups
Waterproof case
*The Nucleus 7 Sound Processor with the Aqua+ is waterproof to level IP68 of the International Standard IEC60529. This water protection only applies when you use the Aqua+ and rechargeable batteries. Not approved for use with the acoustic component (hybrid proccessors).
**Please consult with your hearing health professional if you are changing magnet strength or if you are not sure which implant model you have.