Baha® connectivity
Connect with the people you love and to the world around you – all from a compatible Apple® or Android™ device.*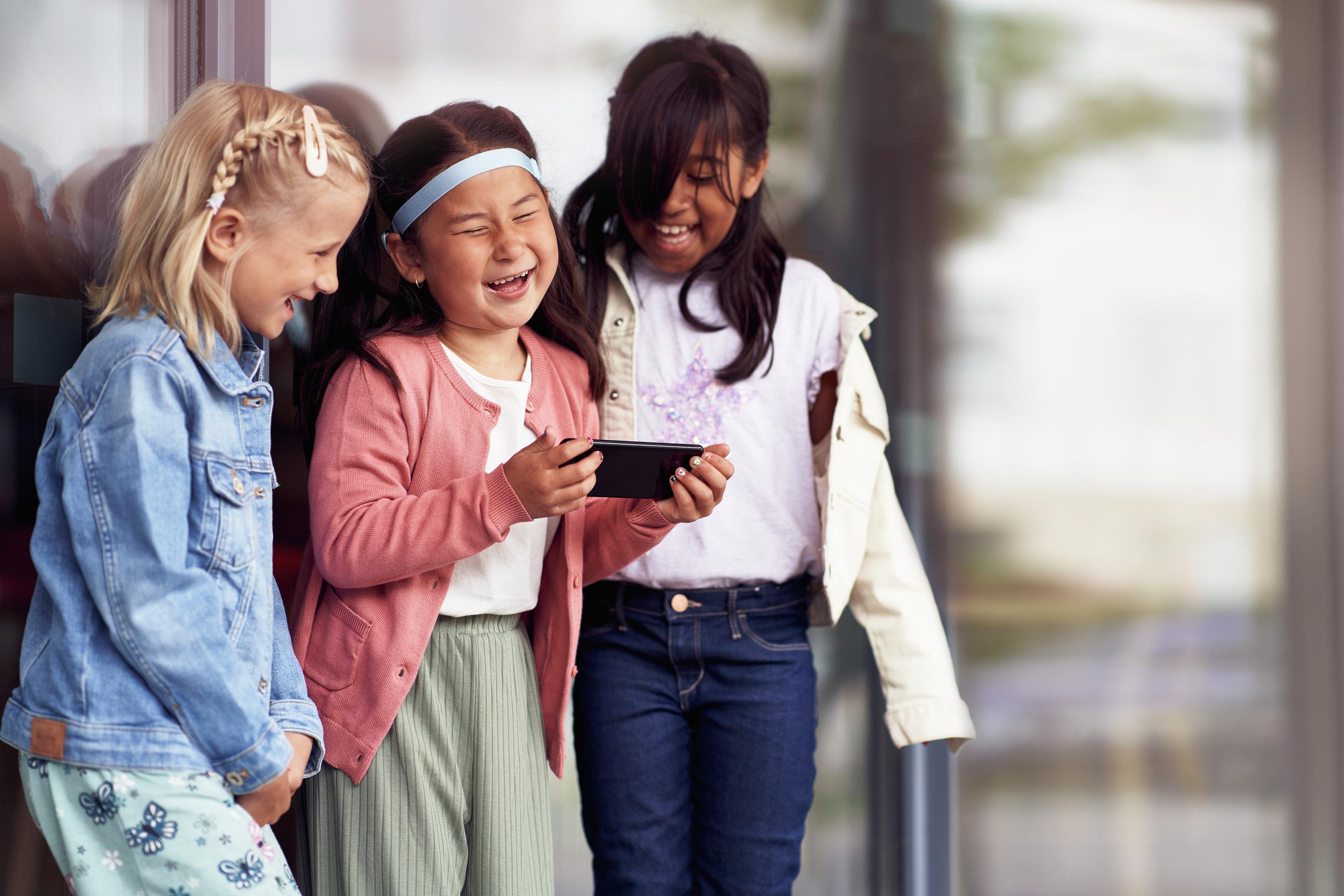 What you'll find on this page
The benefits of Made for iPhone technology
Direct streaming to Android™ devices*
Learn about the benefits and features of the Baha Smart App
Made for iPhone technology
Enjoy your favorite movies, TV shows, apps, music, GPS directions — even a FaceTime® call — with audio streamed to your sound processor.*
With Made for iPhone technology, you can check battery life, change volume and programs and start streaming simply by using the accessibility menu on your iPhone. This technology can be very convenient, especially if you have a loved one who doesn't manage their own device, such as a child.
"The Made for iPhone technology makes life so much easier. I don't have to hold the phone up to my ear — it streams sound directly into my processor so I hear it loud and clear, right into my ear."

- Debra, Baha System recipient
Streaming to an Android™ device
The Baha® 6 Max is the first bone conduction sound processor where you can stream directly to your sound processor from your compatible Android™ device.*
If your smartphone is not compatible for direct streaming, you can use one of our wireless devices to stream phone calls, music and more to your sound processor.
Manage and control your hearing using the Baha Smart App
The Baha Smart App provides you with a convenient and easy way to manage and personalize your hearing experience.
From your compatible Apple or Android device, you can:
Change program
Stream to your Cochlear™ True Wireless™ devices
Adjust the volume and your sound settings
Save custom settings for your favorite locations with Apple devices
Locate a misplaced sound processor.
To experience all the features of the Baha Smart App, download for free via Apple App Store or Google Play Store.
If you have a Baha 5 Sound Processor, download the Baha 5 Smart App to manage and personalize your sound experience.
Android, Google Play and the Google Play logo are trademarks of Google LLC. The Android robot is reproduced or modified from work created and shared by Google and used according to terms described in the Creative Commons 3.0 Attribution License.
Apple, the Apple Logo and iPhone are trademarks of Apple Inc., registered in the U.S. and other countries. App Store is a service mark of Apple Inc.
Cochlear Baha 6 sound processors are compatible with Apple and Android devices. The Cochlear Baha Smart App is available on App Store and Google Play.
*For compatibility information, visit. www.Cochlear.com/compatibility.