Nucleus® Implant reliability
When choosing a cochlear implant, you want to trust that you are choosing the best hearing solution for today and for the future. That's why reliability is so important.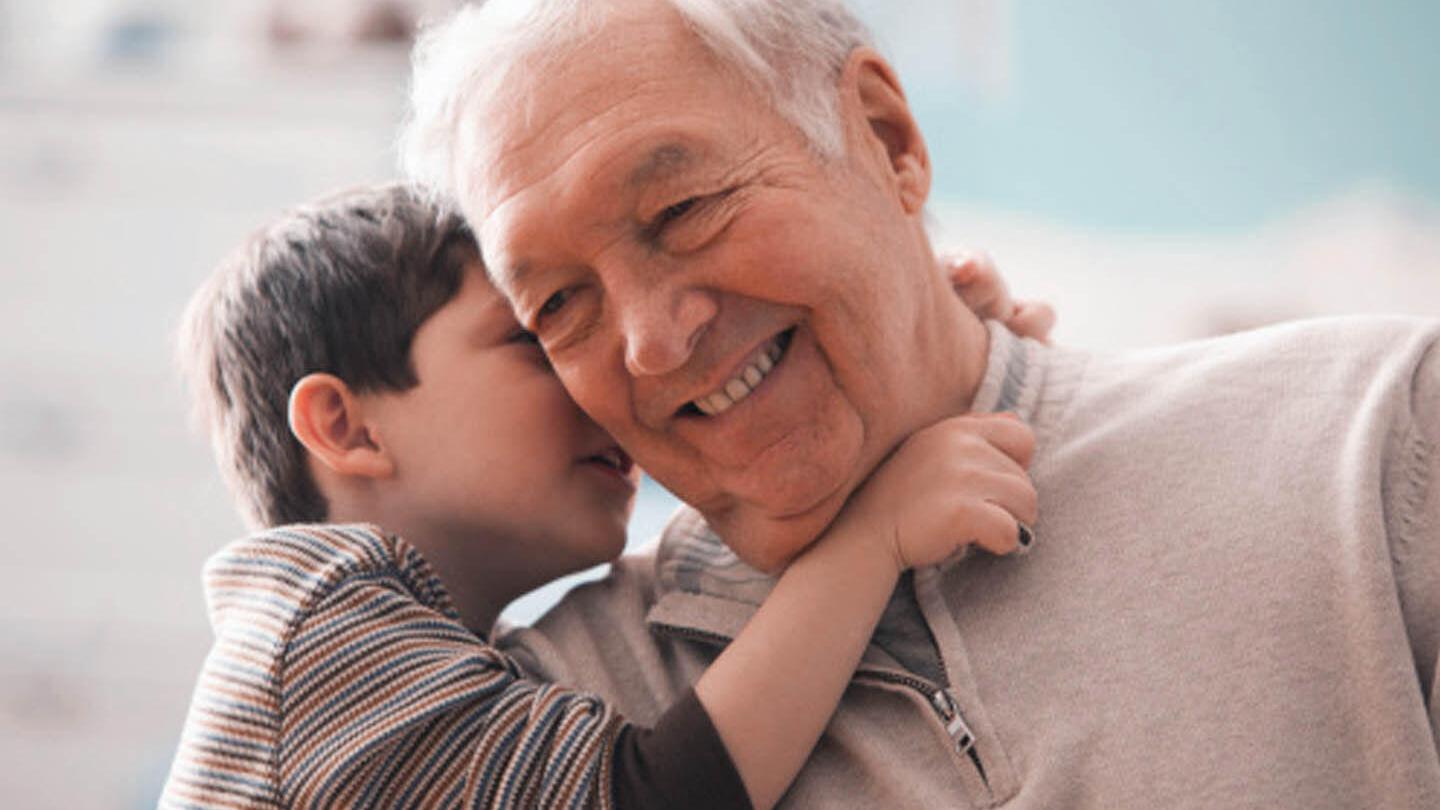 What you'll find on this page
Learn why implant reliability is important
Discover why Cochlear™ Nucleus® Implants are the most reliable today for both adults and children
Learn about Nucleus® Sound Processor reliability
Reliability you can count on
Cochlear™ Nucleus® Implants are the most reliable in the industry.1-3 Along with hearing performance, that's a key reason why Cochlear is the most chosen1-4 hearing implant company. With more than 475,000 implants worldwide,1 no other company can match our record for implant reliability.1-3
We meet and report against independent global standards for implant reliability, publishing data of every implant generation, past and present.1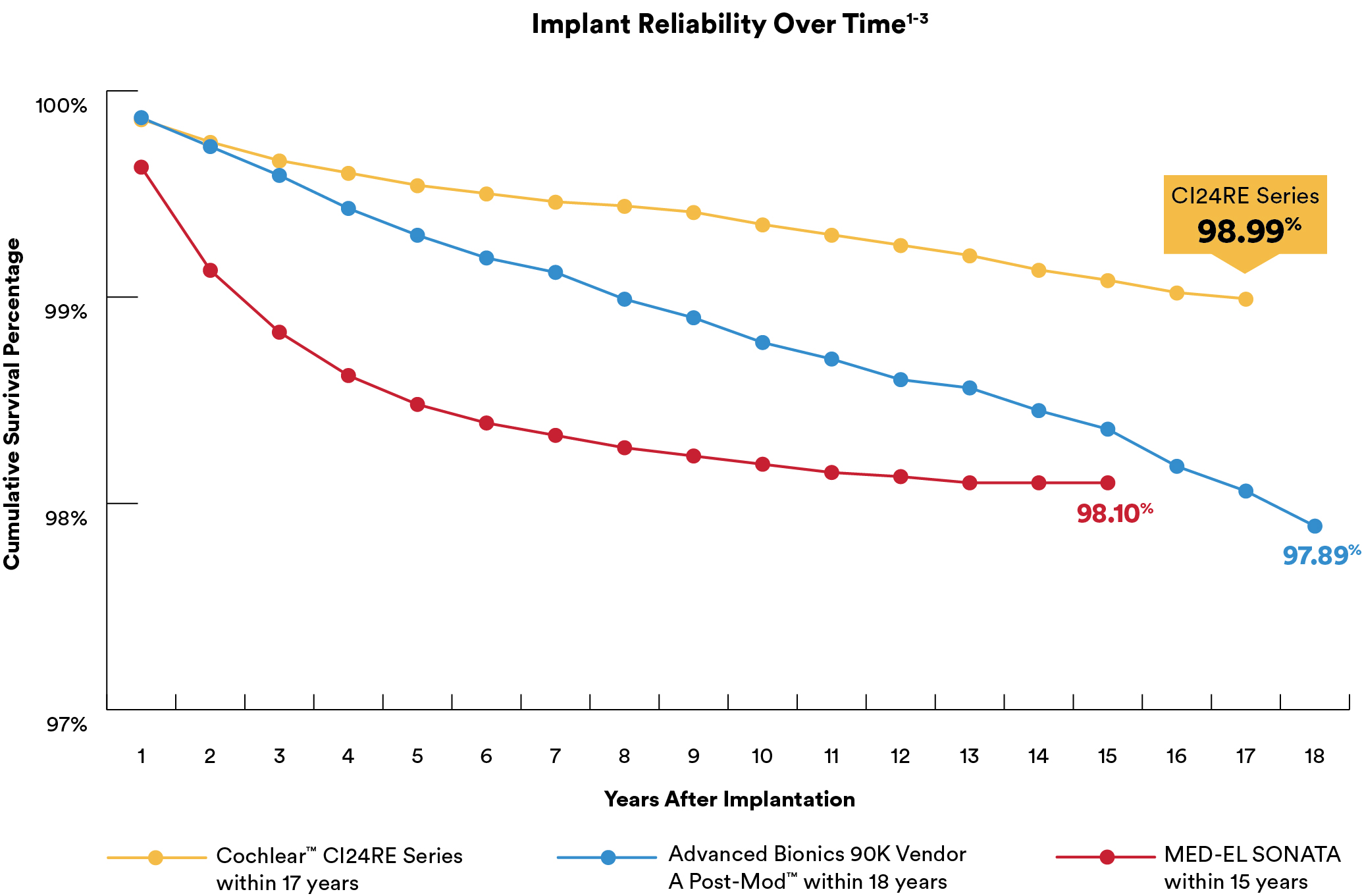 Cochlear leads the way as the most trusted provider of hearing implants. When it comes to making the choice for your child, we understand that as a parent you want only the very best.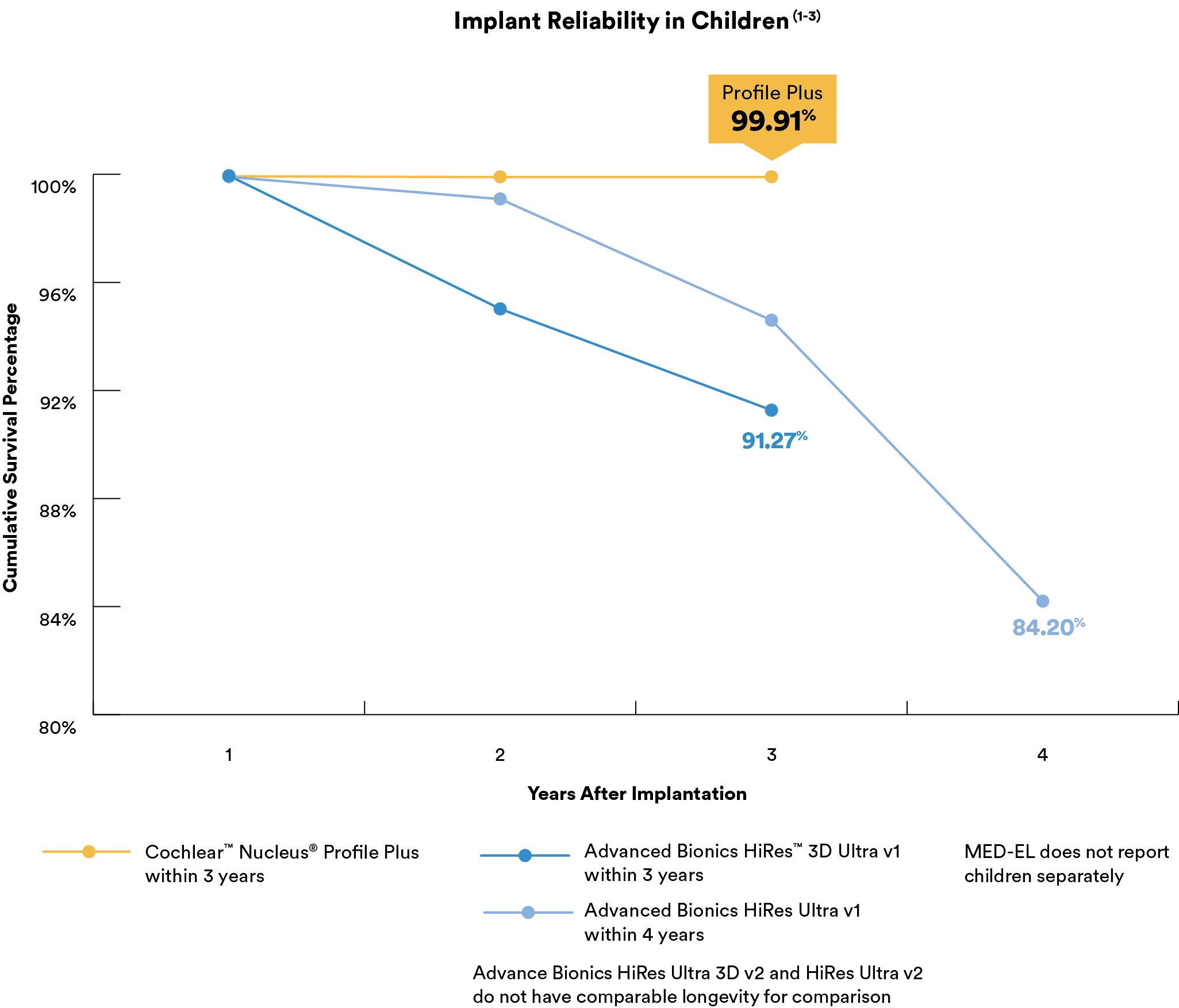 With a market leading reliability over 10, 20 and 30 years, getting the very best means choosing Cochlear for your child.1-3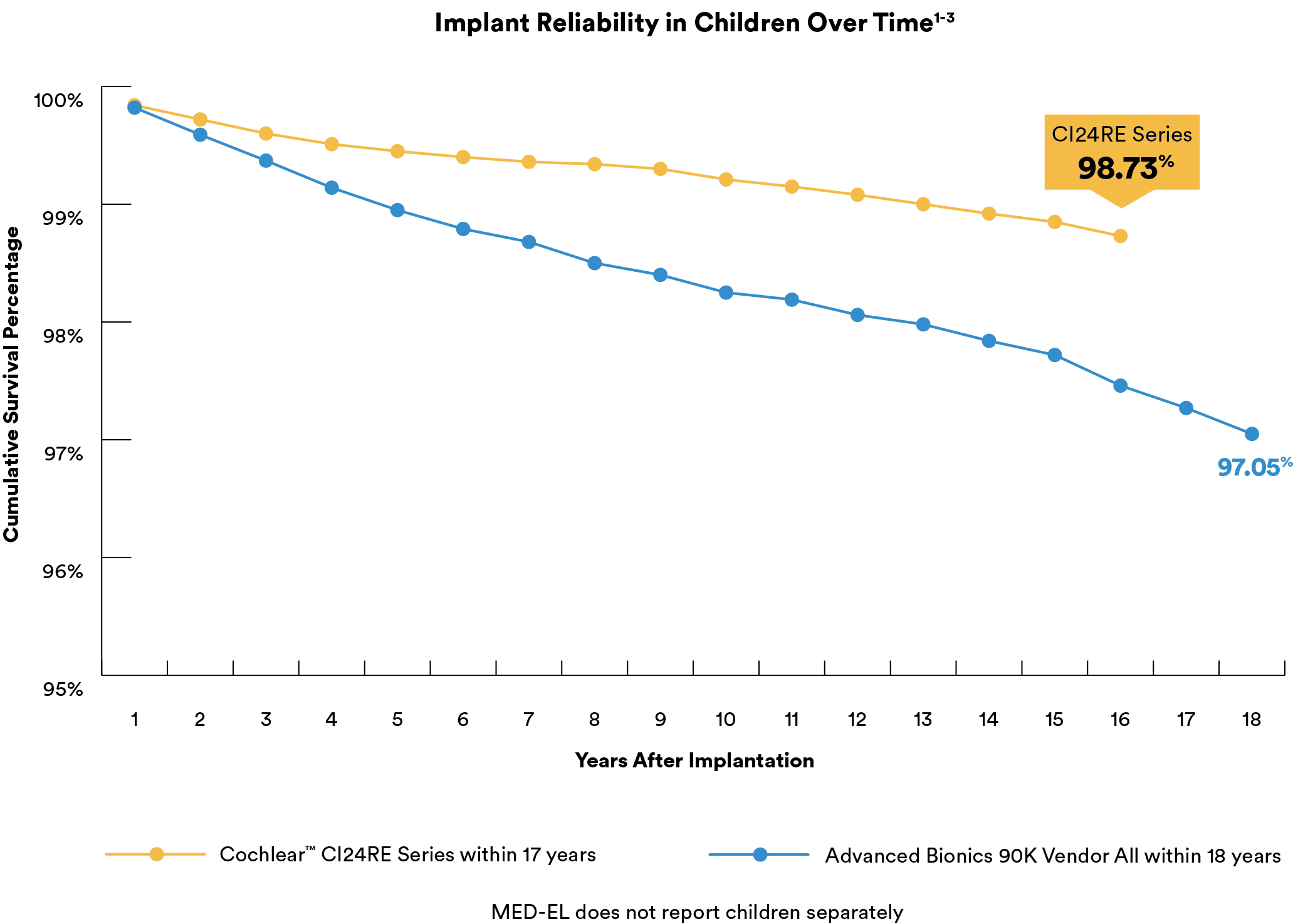 Cochlear Nucleus Sound Processor reliability
The Nucleus Sound Processors are built to be very durable and the reliability ratings support this. Sound processor reliability is measured by the number of sound processors that are returned over a period of time compared to the sound processors sold over that same time period - Failed Component Return Rate or FCRR. These returns can be due to mechanical, electrical, moisture or damaged/unknown malfunctions. The lower the number, the better.
Nucleus 7 Sound Processor: 0.5% FCRR over 2 years 1,5
Nucleus Kanso Sound Processor: 0.3% FCRR over 2 years 1
Why reliability matters
The world's first child recipient, Holly Taylor, has relied on her Cochlear Nucleus Implant for over 30 years. Discover why she says, 'I choose quality. I choose Cochlear.'
Cochlear Nucleus System reliability
Review our Nucleus Implant reliability report using the European Consensus Statement, International Classification of Reliability & ISO 5841-2 standards.
To review the ANSI/AAMI CI86 Standard Reliability Data for Cochlear Implants and Sound Processors, please click here. For more information outlining the difference between the reports, click here.
*CSP = Cumulative Survival Percentage. CSP includes both device and accident related issues.
**Based on the manufacturers that do report compliantly with the European Consensus Statement including the requirement to report sample size.
~Holly is an immediate family member of a former employee of Cochlear Limited.
References
Based on implant generations released within a comparable period with 5+ years of CSP data.
Cochlear Limited. D2073229 Cochlear Nucleus Reliability Report Volume 21 December 2022, March 2023
Cochlear Implant Reliability | MED-EL [Internet]. Medel.com. 2023 [cited 1 March 2023]. Available from: http://www.medel.com/hearing-solutions/cochlear-implants/reliability. Data valid as of 1 July 2022.
Advanced Bionics Reliability Report December 2022. 028-Q048-02 Rev B. Advanced Bionics AG and affiliates. Data valid as of 1 October 2022.
European Consensus Statement on Cochlear Implant Failures and Explantations. Otol Neurotol. 2005 Nov;26(6):1097-9.
International Standard ISO 5841-2. Implants for Surgery — Cardiac Pacemakers — Part 2: Reporting of Clinical Performance of Populations of Pulse Generators or Leads. Geneva (Switzerland): International Organization for Standardization.
Battmer RD, Backous DD, Balkany TJ, Briggs RJ, Gantz BJ, van Hasselt A, et al. International Classification of Reliability for Implanted Cochlear Implant Receiver Stimulators. Otol Neurotol. 2010 Oct;31(8):1190-3.
ANSI/AAMI CI86. Cochlear implant systems: Requirements for safety, functional verification,. (2017). Arlington, VA: American National Standards Institute.