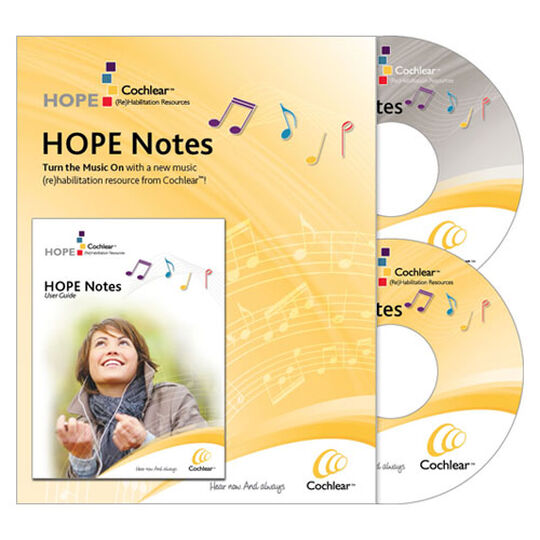 Compatibility
Compatible with all Nucleus®, Kanso®, Baha® and Osia® Sound Processors
Product information
Overview
HOPE Notes is the first of its kind – a program uniquely developed for cochlear implant and hearing aid users. This program is designed to help improve music perception and appreciation using original songs and tunes played in unexpected ways.
HOPE Notes includes:
CD
DVD
Detailed user guide (including lyrics designed to assist and enrich your use of the program)
*The DVD incorporates both visual and audio cues while the CD (designed for on the go use) focuses solely on the audio component of the program.
What's included
Hope Notes