Osia® 2 Sound Processor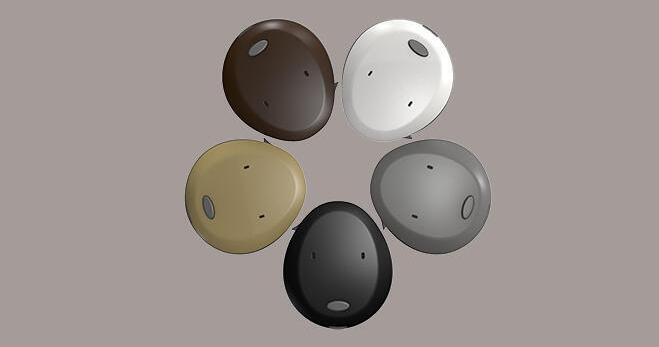 Osia® 2 Sound Processor
Nothing in, on or around the ear. Just light and comfortable. The slim, off-the-ear sound processor is light and comfortable to wear.1 As an all-in-one magnet retained unit, your patients can simply place it, adjust their hair and they are ready to go. There are no small pieces to manage for patients with limited dexterity, and the ear canal is left open and free to reduce the risk for recurring infections and irritation.2,3


SmartSound® iQ
The Osia 2 Sound Processor utilizes SmartSound® iQ which actively scans the user's environment 200 times a second to define the nature, position and characteristics of the sound. It acts fast to boost speech and provide details from all directions, while actively minimizing noise without reducing the richness of the complete sound environment.


Wireless Connectivity
With the Osia 2 Sound Processor, recipients can take full advantage of Made for iPhone (MFi) technology to stream directly from their iPhone® while effortlessly enjoying movies, music and phone calls from friends and loved ones. For Android™ devices or other smartphones, they can stream directly to their sound processor using our True Wireless Phone Clip.

Additionally, Cochlear True Wireless accessories connect to their sound processor using Bluetooth® technology; without any cords, neck loops or wires required – a truly wireless experience. That means recipients can receive stereo-quality sound straight to their Cochlear sound processor, no cords attached.
Have questions about the Osia® System?
Contact us to find out more:
Contact us
References
Agbo CE. The clinical implications of ear canal debris in hearing aid users. Pak J Med Sci. 2014;30(3):483–487.
Ahmad N, Etheridge C, Farrington M, Baguley DM. Prospective study of the microbiological flora of hearing aid moulds and the efficacy of current cleaning techniques. J Laryngol Otol. 2007;121(2):110–3.
Karaca CT, Akçay SS, Toros SZ, et al. External auditory canal microbiology and hearing aid use. Am. J. Otolaryngol. 2013;34(4): 278-281.