Payment process made easy
Understand the payment process and which option is best for you — direct billing with Cochlear support, self-pay and seek reimbursement on your own, or self-pay out-of-pocket.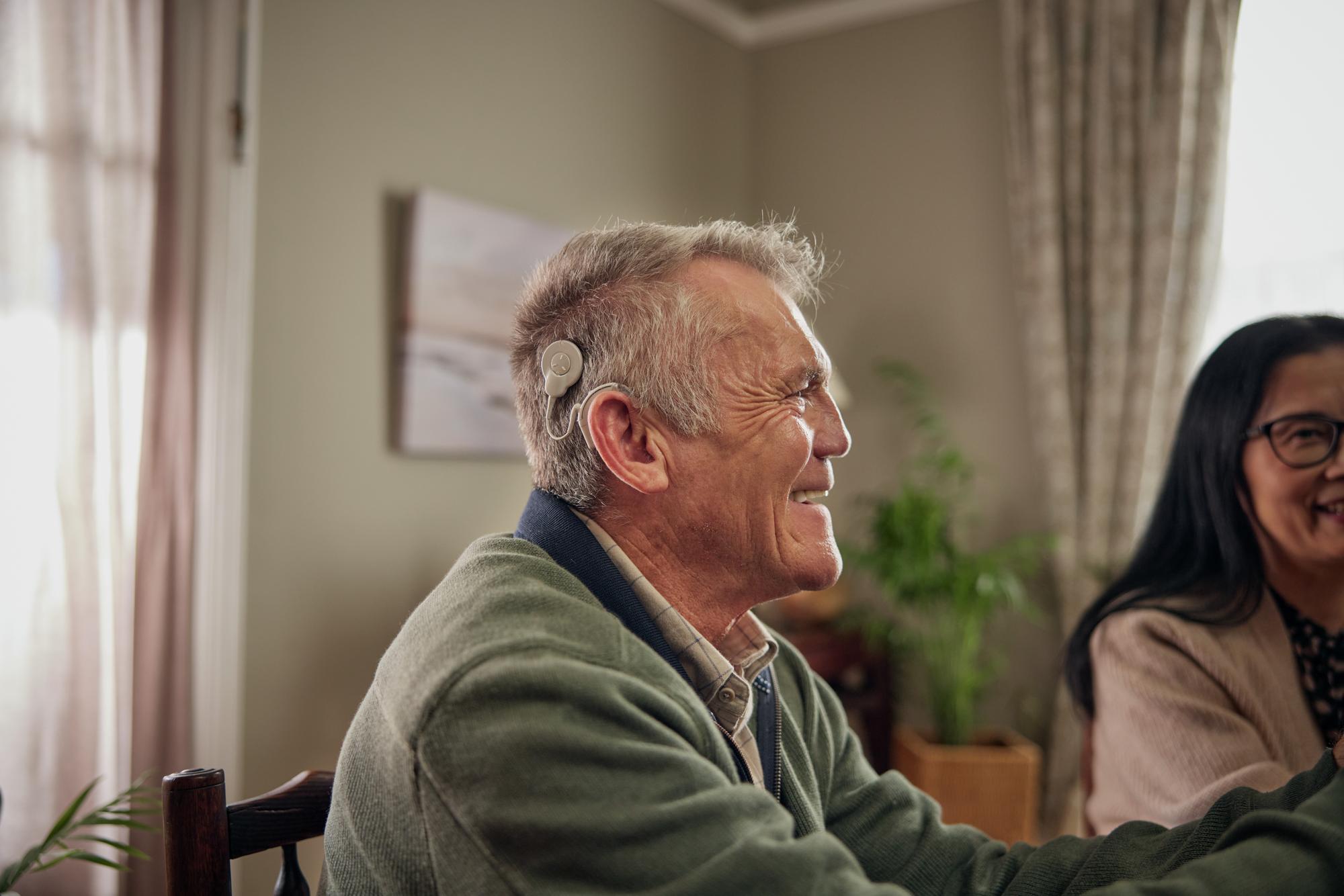 What you'll find on this page
Three ways to pay for a sound processor
Step-by-step on how to use insurance for parts & accessories orders
How to upgrade to new sound processor technology
Cochlear direct billing with contracted* insurance
Complete necessary documentation.
(Insurance Intake Form and Assignment of Benefits if not previously completed)
Cochlear will gather documentation from the physician, verify benefits with insurance and apply for prior authorization and any other approval required by the insurance plan.
(This includes an insurance appeal process when possible in the rare instance of a prior authorization denial.)
Your order ships – parts and accessories orders typically ship within 2–4 weeks. Sound processors may take longer.
(Cochlear will submit a claim on your behalf to your insurance after shipment.)
*Cochlear offers direct billing for non-contracted insurance plans for replacement processors. Additional approvals may be required.
---
Self-pay** and seek insurance reimbursement on your own
Call the Member Services phone number on the back of your insurance card and ask them
Is this product a covered benefit/service? Provide HCPCS code(s).
What documentation or forms do they require?
When billed with a hearing loss diagnosis, what benefit is this code covered under (DME, Prosthetic, hearing). Are there any limitatons or exclusions?
Are they able to provide an out-of-pocket cost estimate?
Do you know?
Estimated cost to you
How to submit reimbursement form(s)
Complete your order
Pay out-of-pocket on the web store before seeking reimbursement from your insurance
Payment methods include credit card, HSA, FSA or CareCredit®
Cochlear will also request a self-pay waiver for new sound processor(s) to be signed for by you. (Required for shipment)
Cochlear may need to reach out to your clinician to get a letter of Medical Necessity (LMN)
**Please keep in mind, if you choose to self-pay today, you may not be able to submit a claim to your insurance on your own if Cochlear is contracted with your private insurance provider. Visit www.cochlear.com/us/insurancelist to see if Cochlear is contracted with your insurance provider. If Cochlear is contracted with your insurance provider, we suggest placing your order through Cochlear's Reimbursement & Insurance Services.
---
Self-pay without insurance
Shop and place an order online on the Cochlear Store
Choose the pay out-of-pocket option on the online store before completing the transaction
Accepted payment methods include credit card, HSA, FSA or CareCredit®.
Cochlear may need to reach out to your clinician to get a Letter of Medical Necessity (LMN)
CareCredit® is a registered trademark of ©2018 Synchrony Bank. All Rights Reserved. Subject to credit approval. Minimum monthly payments required. See carecredit.com for details.
Information provided by Cochlear Americas regarding insurance coverage or reimbursement is provided as guidance only and is not intended as reimbursement or legal advice. Cochlear Americas makes no representation or warranty regarding such information or its completeness, accuracy, fitness for a particular purpose, or that following such guidance will result in any form of coverage or reimbursement from any insurer. Information presented is subject to change at any time. To be sure that you have the most current and applicable information available for your unique circumstances, please consult your own experts and seek your own legal advice regarding your reimbursement needs. In all cases, products or services billed must be medically necessary, actually performed and appropriately documented in the medical record.