Slim Straight Electrode (CI622)
Thinnest full-length lateral wall electrode with variable insertion depth up to 25mm.1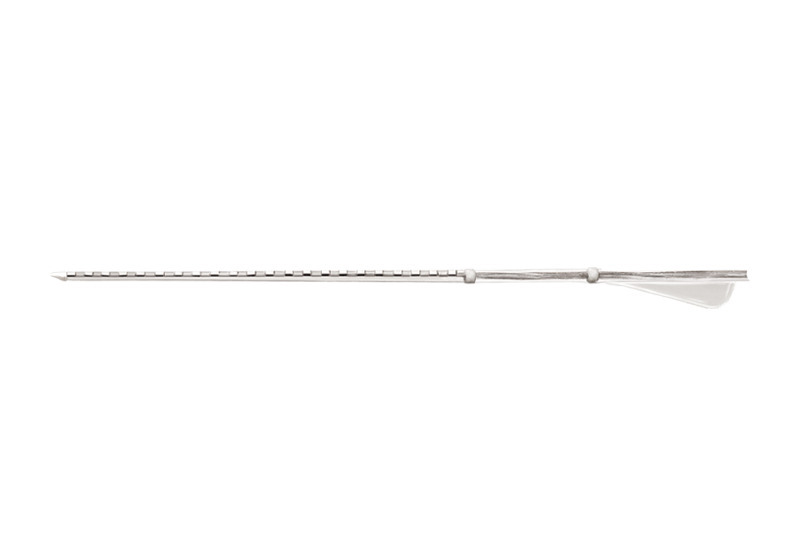 Slim Straight Electrode (CI622)
The Slim Straight Electrode is indicated for round window, extended round window and cochleostomy surgical approaches.

Softip™ measuring 0.3mm diameter at apical end, proven to minimize insertion trauma.2
22 half-banded platinum electrodes delivering the greatest number of spectral channels over 19.1mm active length.
Intracochlear electrode, smooth lateral surface.
Two white markers indicating insertion depth ranged at 20mm and 25mm.
Basal support enabling a smooth, single motion insertion for ease of use and to minimize insertion trauma.
Basal diameter at 0.6mm.
Handle and optimized lead angle for electrode orientation and ease of surgical handling.
Two extracochlear electrodes (one on the receiver/stimulator and one on the extracochlear electrode lead) designed to provide individualized stimulation and mapping.
Technical Specifications Sheet
Slim Straight Electrode (CI622) Technical Specifications Sheet
PDF
Download now