Nucleus upgrade benefits
Our Nucleus sound processors are innovative and built to provide you options that meet your lifestyle. Learn more about our new processors and the upgrade process.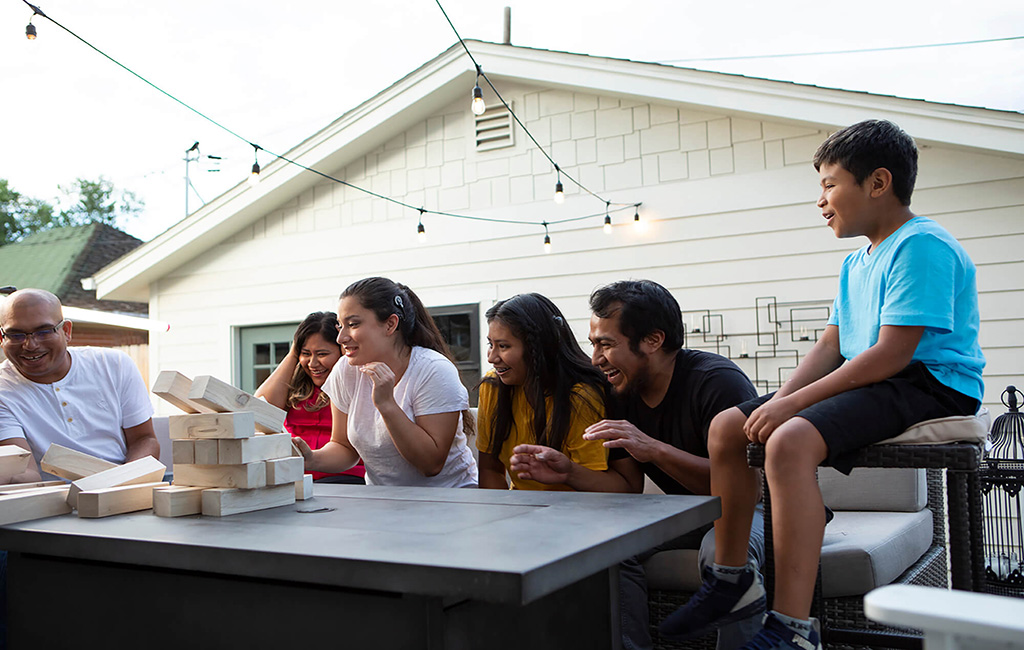 What you'll find on this page
Learn about the Nucleus® 7 and Kanso® 2 Sound Processors
Compare your current sound processor with the latest technology
Designed to help you hear your best
Our latest technology is designed to help you hear your best in any environment.1-5 You may prefer a behind-the-ear sound processor or be thinking about a more discreet off-the-ear device. Either way, the Cochlear™ Nucleus® 7 and Kanso® 2 Sound Processors are designed to help you optimize your hearing – from participating at work or in the classroom to hearing your grandchild's voice on the phone to enjoying the music you love. If you're ready to optimize your hearing, there's no better time to upgrade your current device to the latest compatible Cochlear Nucleus Sound Processor.
"The Nucleus upgrade changed my life. I spend less effort trying to understand people. I just hear better."

- Jack, Nucleus 7 recipient
The choice is yours
Nucleus® 7 Sound Processor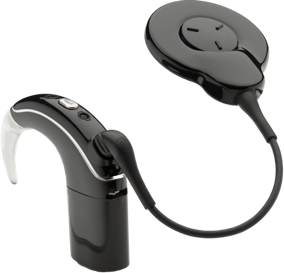 If you prefer a behind-the-ear hearing solution, the Nucleus 7 Sound Processor combines proven hearing performance with smartphone connectivity so you can hear your best wherever you are. As well as being smaller and lighter, it offers up to 50% more battery life|| than the Nucleus 6 Sound Processor, so you can enjoy your favorite activities for longer.
Kanso® 2 Sound Processor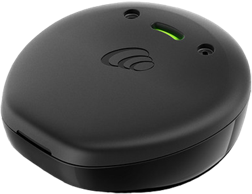 Combining the freedom of a discrete off-the-ear device with the benefits of direct streaming and the latest hearing technology, the Kanso 2 Sound Processor may be your ideal choice. With a powerful, built-in rechargeable battery and wireless charging, the Kanso 2 Sound Processor is designed to keep up with you.
Optimize your hearing experience
The Nucleus 7 and Kanso 2 Sound Processors feature Cochlear's latest and most advanced technology to help you experience clearer sound, even in challenging listening environments.1-5 When you're at work or in a busy café, simply switch on ForwardFocus through the Nucleus Smart App to decrease noise coming from behind you so you can focus on the face-to-face conversation.* SmartSound® iQ with SCAN** automatically analyzes your surroundings and adjusts to optimize your hearing in different situations.
Would you like to enjoy music again or listen to the TV at a volume that is comfortable for those around you? The Nucleus 7 and Kanso 2 Sound Processors help you connect with the people you love and the environment you live in. Directly stream music and entertainment from your compatible Apple® or Android™ device.†
True Wireless™ accessories offer multiple ways to connect to the world around you. Your upgrade includes the option to choose a True Wireless device as your complimentary accessory. These devices allow you to enjoy independent volume control when watching television with friends or family, connect to Bluetooth® devices and actively engage in meetings and classroom discussions. True Wireless devices also offer proven hearing performance gains even in noise and over distance. If you already have True Wireless devices you use with your existing processor, they will be compatible with your new Nucleus 7 or Kanso 2 Sound Processor.
Our latest sound processor technology allows you to stream phone calls directly to your sound processor, allowing you to more easily connect with friends, family and colleagues. In fact, 88% of users were satisfied or very satisfied with their ability to talk on the phone with family and friends using the Nucleus 7 Sound Processor.6
Our hearing solutions are designed to help your ears to work together, whether you're wearing two cochlear implant sound processors or a sound processor and a hearing aid. With our smart bimodal solution, you can stream directly to both your Nucleus 7 or Kanso 2 Sound Processor and a compatible ReSound hearing aid.‡
Experience confidence and convenience
The Nucleus Smart App lets you check your battery life and control your device settings and functions directly from a compatible Apple or Android device, which means you don't need to carry a separate remote. 90% of Nucleus 7 users found it more convenient to control their sound processor with the Smart App compared with using the remote control.7
Life can be busy, so all our sound processors are designed to be intuitive, user-friendly and convenient to recharge.
The Nucleus 7 Sound Processor comes with a streamlined charger perfect for the demands of work or school. Additionally, the optional USB Battery Charger can be powered directly from a USB port on your computer or, when used with the Cochlear USB Power Adaptor, powered by a wall power outlet.
The Kanso 2 Sound Processor comes with an all-in-one Home Charger to charge, dry and store your sound processor at the same time. Keep the optional Portable Charger on hand for those days when you're on the go. The Kanso 2 Sound Processor is designed to offer all-day hearing so you don't have to worry about running out of power.* Imagine how the built-in battery will ensure you never have to fumble with changing out batteries!
The Hearing Tracker, a feature of the Smart App, also allows you use to personalize, track and monitor your hearing goals. The app also gives you the peace of mind that you will be able to locate a misplaced sound processor in the unlikely event it is lost or misplaced. You can also set up notifications to alert you if the coil comes off the sound processor.
With the Kanso 2 Sound Processor, you have the added feature of Sound Check, which allows you to record sounds with your loved one's processor and play them back, so you can ensure the sound processor is working correctly.
The Nucleus 7 Sound Processor is splash-proof, while the Kanso 2 Sound Processor is dust and water resistant so you won't need to worry about being caught in the rain. When worn with Aqua+, they become waterproof with the highest ratings available (IP68), so you can surf, snorkel or swim in salt, fresh and chlorinated water.§
When you're on the field, at the gym or on the playground, there's a range of optional accessories to ensure that you, or your child, are ready for the next adventure. Keep your little one's Nucleus 7 Sound Processor in place with a pediatric headband, Koala Clip or Hugfit™. For more vigorous activities, we offer a range of comfortable retention options including a headband, hair clips and clothing clips for your Kanso 2 Sound Processor.
Experience the convenience of Ready to Wear! Your sound processor will be pre-programmed to your specific clinical needs, offering you the convenience of one less trip to your audiologist. This option is also complimentary when selected in lieu of an accessory option.
Changes in Hearing: If you notice you are having a more difficult time hearing, especially in noisy environments, you may want to consider an upgrade. Both the Nucleus 7 and Kanso 2 Sound Processors feature SmartSound iQ with SCAN which adjusts to different listening environments by automatically analyzing your surroundings. ForwardFocus, when enabled by your clinician, allows you to hear better in challenging listening situations by reducing background noise.
Lifestyle Changes: If you've discovered a new hobby, changed jobs or experienced other changes in your life, it may be time for a new sound processor. If you desire to connect with co-workers on video calls or listen music, new technology will allow you to connect like never before.
Current Processor End of Life: Cochlear technology is constantly evolving. Next-generation sound processors are designed to deliver new capabilities and work with your existing implant. As new technology is developed, older sound processors may become outdated and obsolete. Cochlear may decide to phase out production and support of aging technology, after which time, parts and accessories may no longer by available. Keep in mind, Cochlear has updated Nucleus and Kanso sound processor technology compatible with your current implant so you can continue to hear without the need for additional surgery.
Compare Nucleus and Kanso devices
Would you like to see how your current device compares to the latest technology? Download a comparison chart to learn about the differences.
Compare Nucleus and Kanso devices
135KB | PDF
Download now
References
Cochlear Limited. D1296247. CLTD 5620Clinical Evaluation of Nucleus 7 Cochlear Implant System. 2017, Sept; Data on file.
Mauger SJ, et al. Clinical evaluationof the Nucleus 6 cochlear implant system: performance improvements with SmartSound iQ. International Journey Of Audiology. 2014, Aug; 53(8): 564-576. [Sponsored by Cochlear]. Mauger SJ, et al.
Clinical outcomes with the Kanso off-the-ear cochlear implant sound processor. Int J Audiol. Published online 09 Jan 2017 (DOI:10.1080/14992027.2016.1265156)
Wolfe J, et al. Benefits of Adaptive Signal Processing in a Commercially Available Cochlear Implant Sound Processor. Otol Neurotol. 2015 Aug;36(7):1181-90.
Cochlear Ltd. D1660797. CP1150 Sound Processor Interim Clinical Investigation Report. 2020; Jan. Data on file.
Cochlear Limited. D1296247. CLTD 5620Clinical Evaluation of Nucleus 7 Cochlear Implant System. 2017, Sept; Data on file.
Cochlear Limited. D1296247. CLTD 5620 Clinical Evaluation of Nucleus 7 Cochlear Implant System. 2017, Sept; Data on file.