Nucleus upgrade benefits
Smaller, smarter and better connected, the Nucleus® 8 Sound Processor opens up a world of new possibilities. Discover the latest Nucleus hearing technology and everything you need to know about the upgrade process.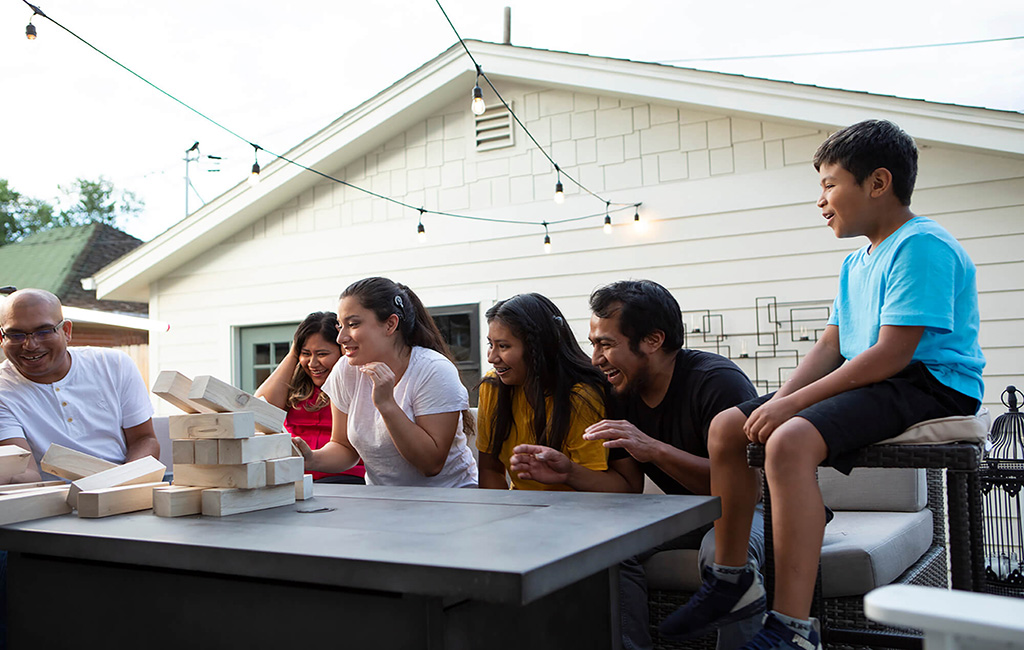 What you'll find on this page
Learn about the Nucleus® 8 and Kanso® 2 Sound Processors
Are you a Nucleus® 22 Implant recipient? Learn about the Nucleus® 7
Compare your current sound processor with the latest technology
Learn about next steps to upgrade
Designed to help you hear your best
In an ever-changing world, staying connected with one another has never been more important. With advanced technology designed to help you hear your best in any situation, a new sound processor can help you seize more of life's opportunities. Experience the proven benefits of streaming audio directly to your sound processor, including compatible* Apple and Android™ devices.1-4 If the Nucleus 8 Sound Processor is the right option for you, you'll experience our best technology yet, including SmartSound® iQ 2 with SCAN 2** and improved ForwardFocus.***
"The Nucleus upgrade changed my life. I spend less effort trying to understand people. I just hear better."

- Jack, Nucleus recipient
The choice is yours
Nucleus® 8 Sound Processor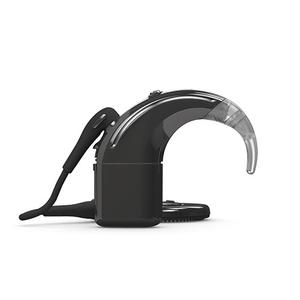 Experience next-level comfort and our best hearing technology yet with the Nucleus 8 Sound Processor, the world's smallest and lightest behind-the-ear sound processor that's packed with enhanced SmartSound iQ 2 with SCAN 2 technology5-8 and improved ForwardFocus. These smarter features sense changes in your environment and automatically adjust for clearer sound while also reducing distracting background noises so you can move through your day with confidence – no matter where it takes you.
Kanso® 2 Sound Processor
Combining the freedom of a discreet off-the-ear device with the benefits of direct streaming, the Kanso 2 Sound Processor may be the best choice for you. With a powerful, built-in rechargeable battery and wireless charging, the Kanso 2 is designed to keep up with you and offers the ForwardFocus feature in the Nucleus Smart App when you need extra noise support.
Ready to upgrade to the latest hearing technology?
The Cochlear Store makes it easy to order what you need when you need it. Place your upgrade order online 24/7 through insurance or self-pay mode.
Optimize your hearing experience
The Kanso 2 Sound Processor features technology to help you experience clearer sound, even in challenging listening environments.1-5 When you're at work or in a busy café, simply switch on ForwardFocus through the Nucleus Smart App* to decrease noise coming from behind you so you can focus on the face-to-face conversation. And SmartSound® iQ with SCAN** automatically analyzes your surroundings and adjusts to optimize your hearing in different situations.
The Nucleus 8 Sound Processor features an improved ForwardFocus*** that more powerfully reduces unwanted background noise. Whether you choose to have it fully automated or manually activated through the Nucleus Smart App as needed, ForwardFocus helps you to focus on what's important.
The Nucleus 8 Sound Processor's smarter, enhanced SmartSound iQ 2 with SCAN 2 technology senses changes in your listening environment and automatically adjusts to help deliver clearer sound as you move throughout your day. This improved classification generates an 8% improvement in accurately classifying sound environments in noisy situations, and an 11% accuracy improvement across all sound environments when compared to previous generation SCAN.11-12
In addition to True Wireless device compatibility, the Nucleus 8 and Kanso 2 Sound Processors are equipped to directly stream phone calls, music and entertainment to your compatible Apple or Android device.*
The Nucleus 8 Sound Processor is also ready for the future with next-generation Bluetooth® LE Audio technology†, which will make it easier to bring sound to you – in more places and from more devices than ever before. Connect directly to what's being broadcast at public venues such as airports, conference centers and theaters so you'll never miss out. And whether you're listening to music, taking a phone call or watching your favorite film, Bluetooth® LE Audio will deliver better sound quality than previous generation Bluetooth® Classic for the best possible audio experience.
The Nucleus Smart App allows you to discreetly adjust your listening settings to hear better in noisy situations, keep track of your hearing information and set daily goals for listening to speech. For added peace of mind, the Find My Processor feature can help locate a misplaced processor.
Whether you're at home, at work or away, your Nucleus 8 Sound Processor can be easily and conveniently recharged via disposable or rechargeable battery options. The Y charger can recharge two batteries at the same time while the USB charger is an optional accessory for recharging one battery when you're on the go.
The Kanso 2 Sound Processor features a powerful, built-in rechargeable battery that you can rely on for all-day hearing. When you are on-the-go, the Nucleus 8 and Kanso 2 Sound Processors feature portable and USB chargers – and you can easily track your battery usage with the Nucleus Smart App.
Experience confidence and convenience
With a new sound processor, you no longer need to worry about getting caught in the rain. Nucleus sound processors are splash-proof and dust-proof, with the highest available water-resistance rating.13 Add Aqua+ accessories to keep your sound processor protected while enjoying your favorite water activities.††,‡
Experience the convenience of Ready to Wear! For an additional fee, you have the option to ship your sound processor pre-loaded with your current program you can hear your best right away while saving a trip to the audiologist.
Experience convenient quality care without a clinic visit with access to Cochlear™ Remote Care. Once your clinician enrolls you in Remote Care, you can use Remote Check to complete a hearing review or Remote Assist to have a video appointment from home, at work or when you're away.9,10
Our hearing solutions are designed to help your ears to work together, whether you're wearing two cochlear implant sound processors or a sound processor and a hearing aid. With our smart bimodal solution, you can stream directly to both your Nucleus 8 or Kanso 2 Sound Processor and a compatible ReSound hearing aid.§ In addition, the Nucleus 8 Sound Processor can be color-coordinated with a compatible ReSound hearing aid‡ for a stylish pair.
If you are a Nucleus 22 (N22) recipient, you have the option to upgrade to the Nucleus 7 Sound Processor, which combines proven hearing performance with smartphone connectivity so you can connect to your world like never before.
Learn more about the Nucleus 7 Sound Processor or place your upgrade order anytime through the Cochlear Store.
Compare Nucleus and Kanso devices
Would you like to see how your current device compares to the latest technology? Download a comparison chart to learn about the differences.
Compare Nucleus and Kanso devices
135KB | PDF
Download now
References
Cochlear Limited. D1631375 Nucleus 8 Sound Processor Product Definition.
Wolfe J, et al. Evaluation of a wireless audio streaming accessory to improve mobile telephone performance of cochlear implant users. International Journal of Audiology. 2016;55(2):75-82.
Wolfe J, et al. Improving hearing performance for cochlear implant recipients with use of a digital, wireless, remote-microphone, audio-streaming accessory. J Am Acad Audiol. 2015 Jun;26(6):532-9.
Warren C, Nel E, and Boyd P. Controlled comparative clinical trial of hearing benefit outcomes for users of the Cochlear™ Nucleus® Sound Processor with mobile connectivity. Cochlear Implants International (2019 Feb); 20(3)19.
Cochlear Limited. D1864200 SCAN-X Design Description.
Mauger SJ, Warren C, Knight M, Goorevich M, Nel E. Clinical evaluation of the Nucleus 6 cochlear implant system: performance improvements with SmartSound iQ. International Journal Of Audiology. 2014, Aug; 53(8): 564-576. [Sponsored by Cochlear]
Mauger S, Jones M, Nel E, Del Dot J. Clinical outcomes with the Kanso™ off- the-ear cochlear implant sound processor. International Journal Of Audiology. 2017, Jan 9; 1-10. [Sponsored by Cochlear]
Wolfe J, Neumann S, Marsh M, Schafer E, Lianos L, Gilden J, O'Neill L, Arkis P, Menapace C, Nel E, Jones M. Benefits of Adaptive Signal Processing in a Commercially Available Cochlear Implant Sound Processor. Otol Neurotol. 2015 Aug;36(7):1181-90. [Sponsored by Cochlear]
Cullington H, Kitterick P, Weal M, et al. (2018). Feasibility of personalised remote long-term follow-up of people with cochlear implants: a randomised controlled trial. BMJ Open, 8(4): e019640; DOI: 10.1136/bmjopen-2017- 019640
Cochlear Limited Release Reports D1943728 and D1943727.
Cochlear Limited. D1864200. (2022 Apr).
Mauger SJ et al. Int. Journal Of Audiology. (2014 Aug); 53(8):564-576. [Sponsored by Cochlear]
Cochlear Limited D1980144 CP1110 IEC60529 IP68 Certificate & Test Report