Telephone with Confidence
Practice listening to a recorded voice to increase your confidence when you make a phone call.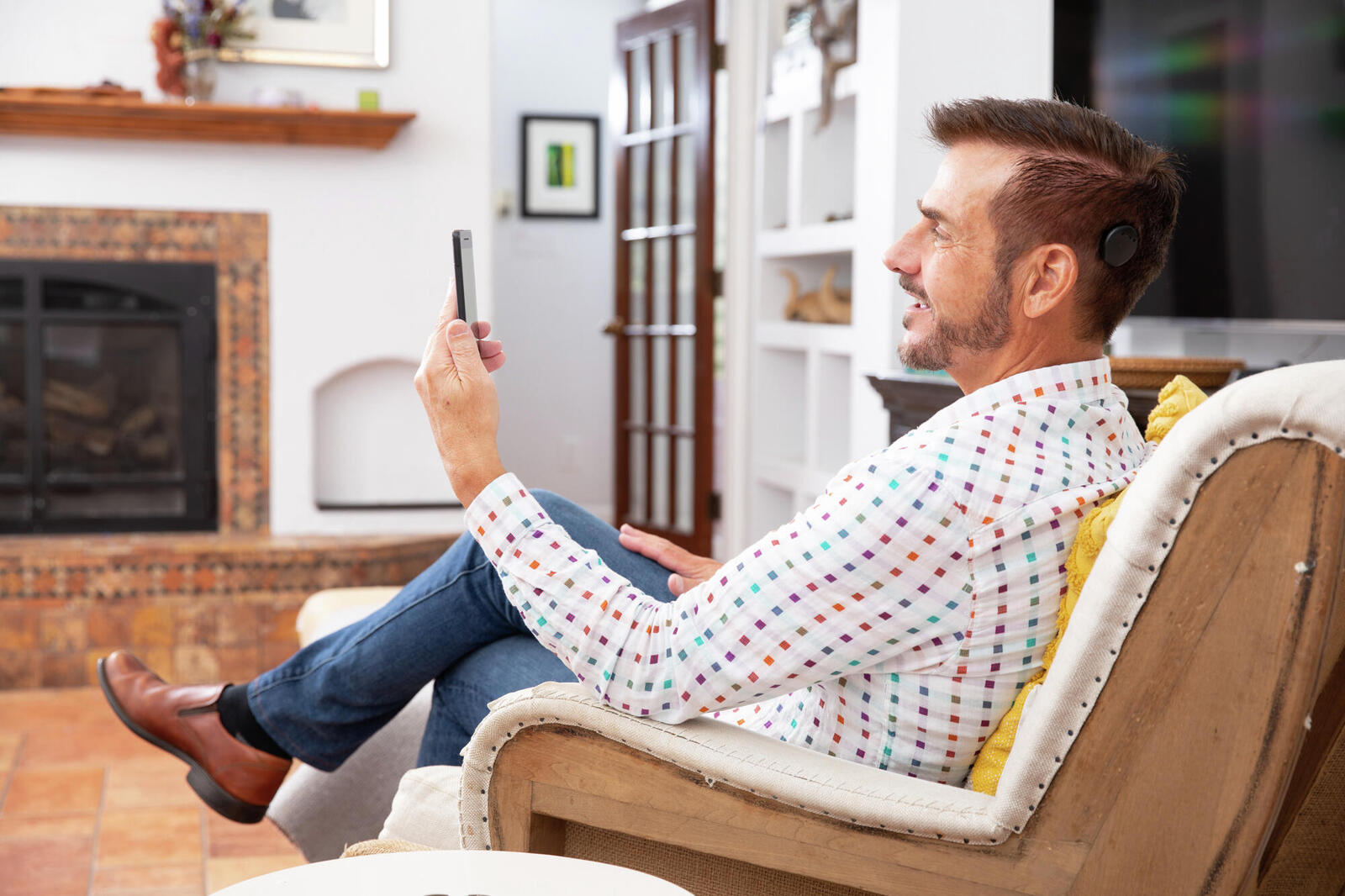 What you'll find on this page
Instructions on how to listen in English and Spanish/español
Text guides in English
Text guides in Spanish/español
How to listen
Call 1-800-458-4999 and follow the prompts to listen to the daily material.
These pre-recorded exercises change daily. Challenge yourself by mixing it up:
Have the text in front of you and read along.

Keep the text available, but only read when you need to.

Have no text for reading, and rely only on your listening skills.
Text guides in English
---
Actividades del Programa semanales
Teléfono 1-800-458-4999
En Cochlear sabemos lo importante que es el poder comunicarse por teléfono para mantenerse conectado con sus amigos y familia. Con el fin de ayudarle con sus comunicaciones telefónicas, hemos desarrollado esta herramienta de capacitación para ayudar a usuarios de implantes cocleares a agarrar confianza para hablar por teléfono.
Para comenzar:
Para escuchar el dialogo del día: Llame al 1-800-458-4999 y siga las instrucciones
Para leer el dialogo del día: Busque la fecha del día de hoy entre las opciones a continuación
Haga clic en el enlace correspondiente para descargar una copia PDF del dialogo y lista de palabras del día.
Ejercicios telefónicos en español