Resources for adults
Hearing rehabilitation can be a valuable tool to help you hear your best. Cochlear provides a variety of active listening exercises and auditory training activities for adults to help you practice your listening skills.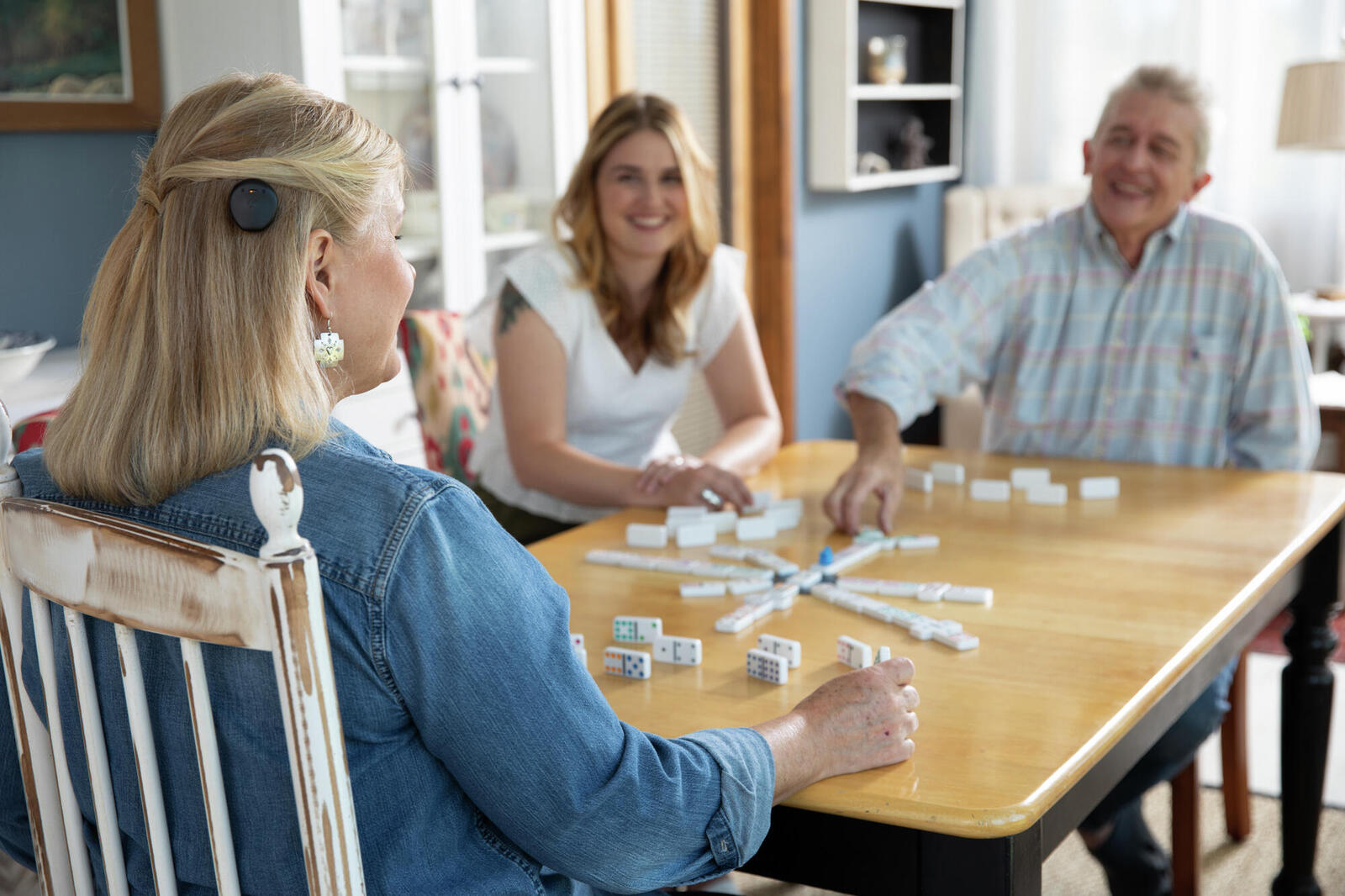 Life is worth hearing. Whether you are at work or in a social situation, aural rehabilitation can help you make the most of your hearing so that you can engage in conversations, talk on the phone, or enjoy your favorite music. You can develop your listening skills through practice activities, hearing exercises, and real-world listening games that help your brain learn to process sound with your hearing device.
Here are some helpful tips to keep in mind as you get started:
Some of these Cochlear aural rehabilitation resources are designed to be completed with a listening partner, like the auditory training exercises.
Many of the resources can be completed individually, including the Telephone with Confidence active listening exercises, and the Cochlear™ CoPilot app.
Wearing your sound processor as often as possible may help you hear your best more quickly. Audiologists recommend wearing your device for 10+ hours each day.
Cochlear implant recipients find the most success with hearing rehabilitation when they schedule a dedicated time to practice their listening skills every day and focus on the types of hearing exercises they enjoy the most.