Activating your cochlear implant
Activation is when your hearing care professional will connect your sound processor, switching it on. The experience is unique to each person and it is the beginning of your hearing journey.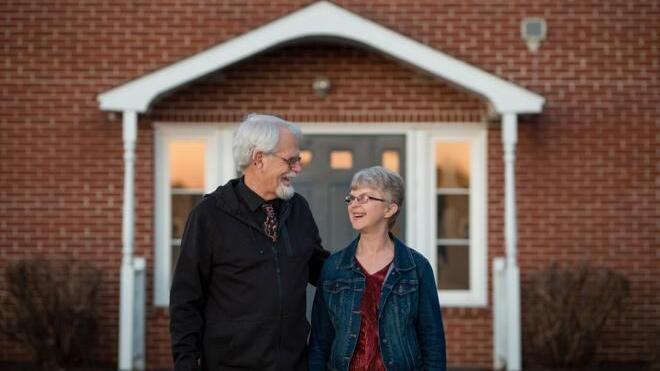 What you'll find on this page
Setting expectations for your hearing journey and how to prepare for activation.
Learn what to expect during the activation appointment.
Find additional resources for your journey after activation and connect with other Cochlear implant recipients for support.
Like any journey into new territory, there are both expected and unknown experiences ahead. Some of the advice you've been given may work well leading up to and following activation of your implant, and some of what you experience on activation day and beyond may surprise you. Remember, your new hearing technology does not amplify sound like a hearing aid, it delivers sound in a new way. Improvements require hard work and deliver new connections to the world of sound.
Preparing for activation

Nucleus Smart AppBefore you arrive at the clinic for activation of your sound processor, download the Cochlear™ Nucleus® Smart App* if you have a Nucleus®7 Sound Processor** or the Baha® 5 Smart App* if you have a Baha® 5 series Sound Processor. The smart apps allow you to control features of your sound processor from your compatible smartphone. You can create a log in and password to explore the app in demo mode until your activation.
What to expect during activation
Come to your appointment prepared

Your Smart App may be paired to your processor during your appointment so you will need the app log in and password. If you experienced issues downloading the app and setting it up, bring your Apple® App Store or Google Play™ Store account log in and password information to your appointment.
You may also want to spend some time writing down a list of questions that you would like to ask your hearing care professional to get the most out of your activation appointment.
It's time for activation

Your hearing professional will provide you with a sound processor, connect it to your implant, and start programming. Programming is when your hearing care professional will fine tune the settings on your sound processor. Your brain may need time to adjust so that you begin to recognize the sounds you may have been missing.
Optimize your hearing

Your hearing care professional will work with you to adjust pitch and volume to help you hear your best. Please keep in mind that your hearing needs may change over time and your hearing care professional can adjust in the future to help you to continue to hear your best.
Additional resources for after activation
The Cochlear Recipient Services & Support Directory will provide an overview of the tools and resources that may be needed along your hearing journey.
Recipients share their activation stories
*The Cochlear Nucleus Smart App and Cochlear Baha Smart App is available on App Store and Google Play. For compatibility information visit www.cochlear.com/compatibility
**The Nucleus 7 Sound Processor is compatible with the Nucleus Profile Plus, Nucleus Profile Series, CI500 Series, CI24RE (Freedom) Series, CI24R and CI24M implants. The timeframe for Nucleus 7 Sound Processor compatibility for other implants depends on research and development timelines, manufacturing processes and regulatory approvals. Google Play and the Google Play Logo are trademarks for Google LLC.