Baha® implant candidacy
The Baha® System uses bone conduction hearing to help people tune into the sounds of life. Learn more about who might benefit from a Baha implant.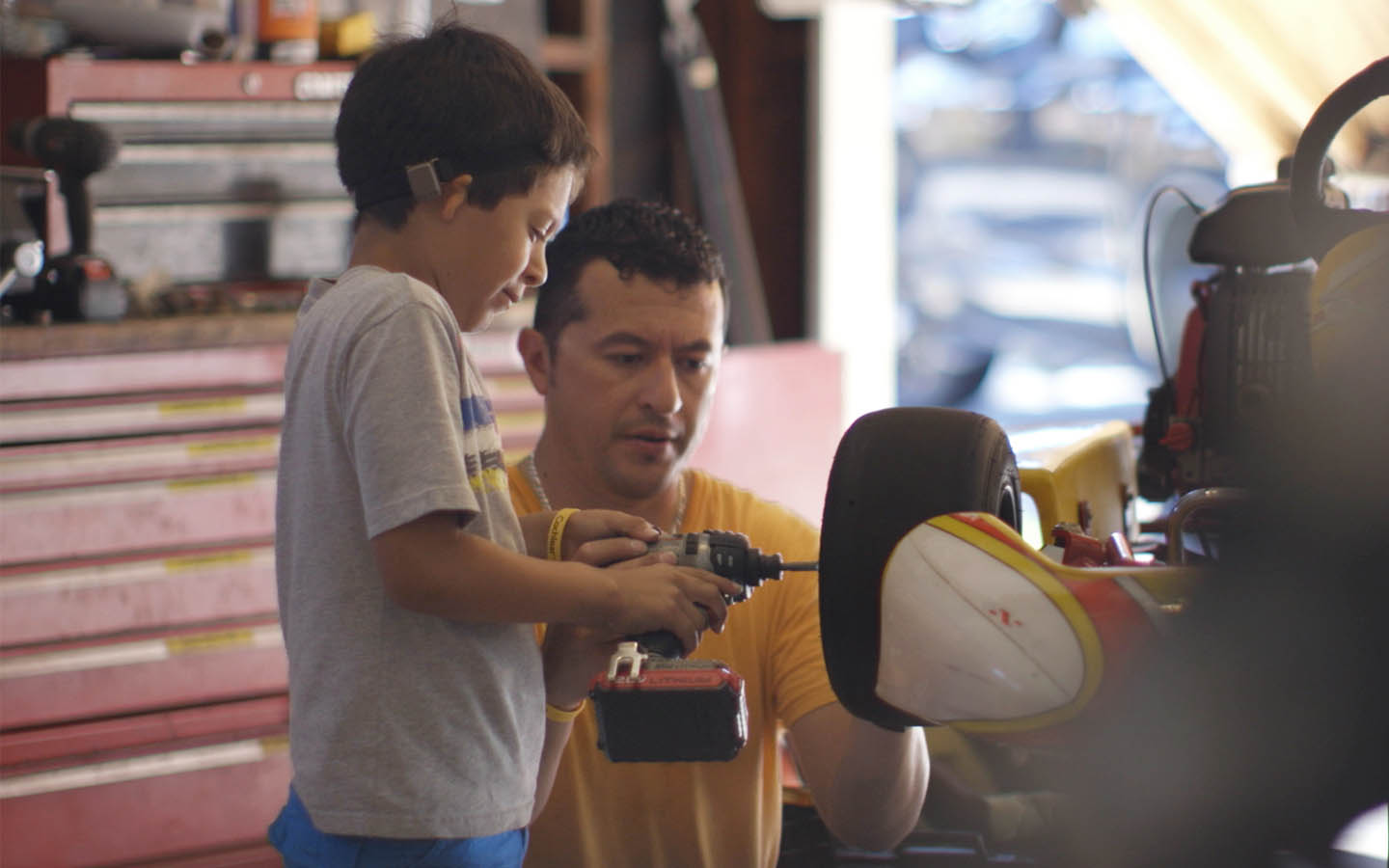 The Baha Attract and Baha Connect systems are generally indicated for conductive hearing loss, mixed hearing loss and single-sided sensorineural deafness.
Indications and candidacy criteria may vary between jurisdictions, and health care professionals should check with their relevant regulatory authority.
The following guidelines may help determine the best system depending on the needs of the patient.
Who might be suitable for a Baha implant?
The Baha bone conduction implant system offers smart, small3 and powerful4 technology designed to help people hear.
Adults and children
You may generally consider Baha implants for people who:
Implantation is appropriate when the child has developed sufficient bone thickness and bone quality. The time this takes can vary from child to child.5,6

Have conductive hearing loss in one or both ears. Some countries may require hearing loss in both ears. Patients with conductive hearing loss may benefit from the Baha system because it bypasses any conductive roadblock by routing sound directly to the cochlea via bone conduction.

Have a mild to moderate mixed component to their hearing loss. The greater the air-bone gap, the more the candidate may benefit.

Have single-sided deafness – because the Baha system bypasses the deaf ear and delivers sound directly to the hearing ear's cochlea.

Get limited benefit from a hearing aid, particularly in challenging listening situations like background noise or when in a big group.

Are motivated to attend programming sessions, aural rehabilitation sessions and practice listening in daily communication.

Have no medical contraindications, such as an inability to tolerate anaesthesia, an acute illness or an unstable chronic condition.
Children of most ages may benefit from Baha implants, and there is no upper age limit for Baha implantation.
Choosing the right system
There are two types of Baha® system – the Baha Attract system and the Baha Connect system. Both feature the Baha implant as their foundation.
Baha Attract System
Conductive hearing loss

Mild mixed hearing loss

SSD with low transcranial attenuation
Baha Connect System
Mixed hearing loss

SSD with large transcranial attenuation

Candidates with progressive hearing loss
References
Cochlear Limited. D1190805. CP1000 Processor Size Comparison. 2017, Sept; Data on file.
Cochlear Limited. D1296247. CLTD 5620 Clinical Evaluation of Nucleus 7 Cochlear Implant System. 2017, Sept; Data on file.
629761 Smart and small – innovative technologies behind the Cochlear™ Baha® 5 Sound Processor Mark Flynn
Gustafsson J. BCDrive performance vs. conv. bone conduction transducer. Cochlear Bone Anchored Solutions AB, Report No. 611407, 2015.

Davids T, Gordon KA, Clutton D, Papsin BC. Bone-anchored hearing aids in infants and children younger than 5 years. Arch Otolaryngol Head Neck Surg. 2007;133(1):51-5.

Tjellström A, Håkansson B, Granström G, Bone-anchored hearing aids: current status in adults and children. Otolaryngol Clin North Am. 2001;34(2):337-64.