Osia® implant
The Osia System features an implant that sits entirely under the skin. The active implant includes the Piezo Power™ transducer, which generates vibrations based on sound signal.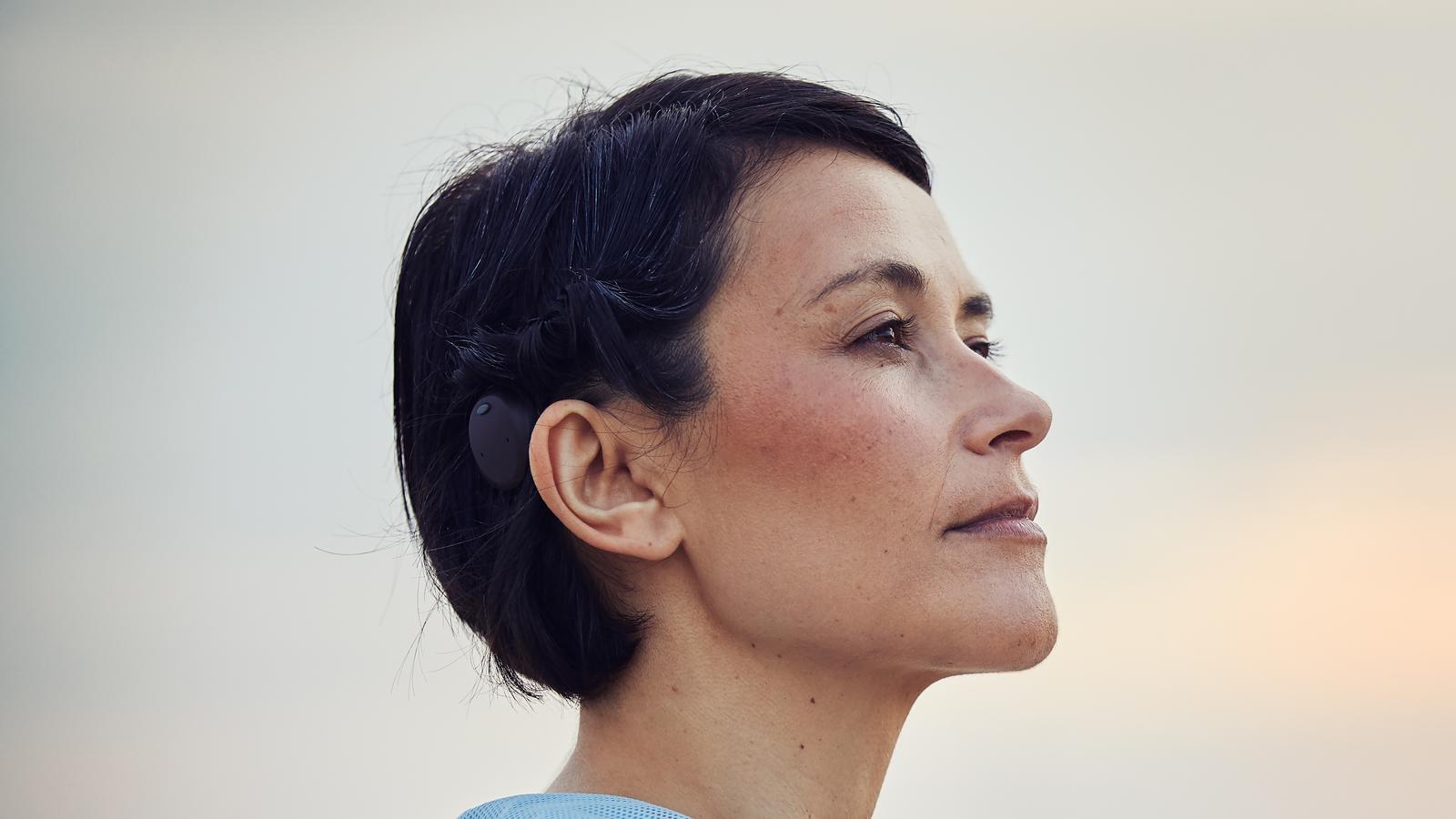 Page content
The Osia® OSI200 Implant features.
The Piezo Power™ technology.
The Osia OSI200 Implant
As a part of the Osia System, the OSI200 Implant allows sound to bypass blocked parts of the natural hearing pathway. The implant is placed under the skin where it's attached to a bone conduction (BI300) implant to send sound vibrations directly to the inner ear.
Piezo Power™ technology
The Osia System uses a special Piezo Power™ transducer that expands and contracts to create vibrations.
The Piezo Power tranducer is able to vibrate at both low and high frequencies.
The Osia indications
For people with bone conduction hearing loss up to 55 dB.
Conductive hearing loss
Mix hearing loss
SSD
Designed to implant, made to last
The Piezo Power transducer has a completely different design to traditional bone conduction transducers. With no movement between parts, the technology is well suited to deliver long-term performance and durability.1
Hear what you want to hear
The Osia System has been tested in trials across multiple clinics around the world. After one year, people who received the new technology showed significant hearing improvement, even in noisy environments.2