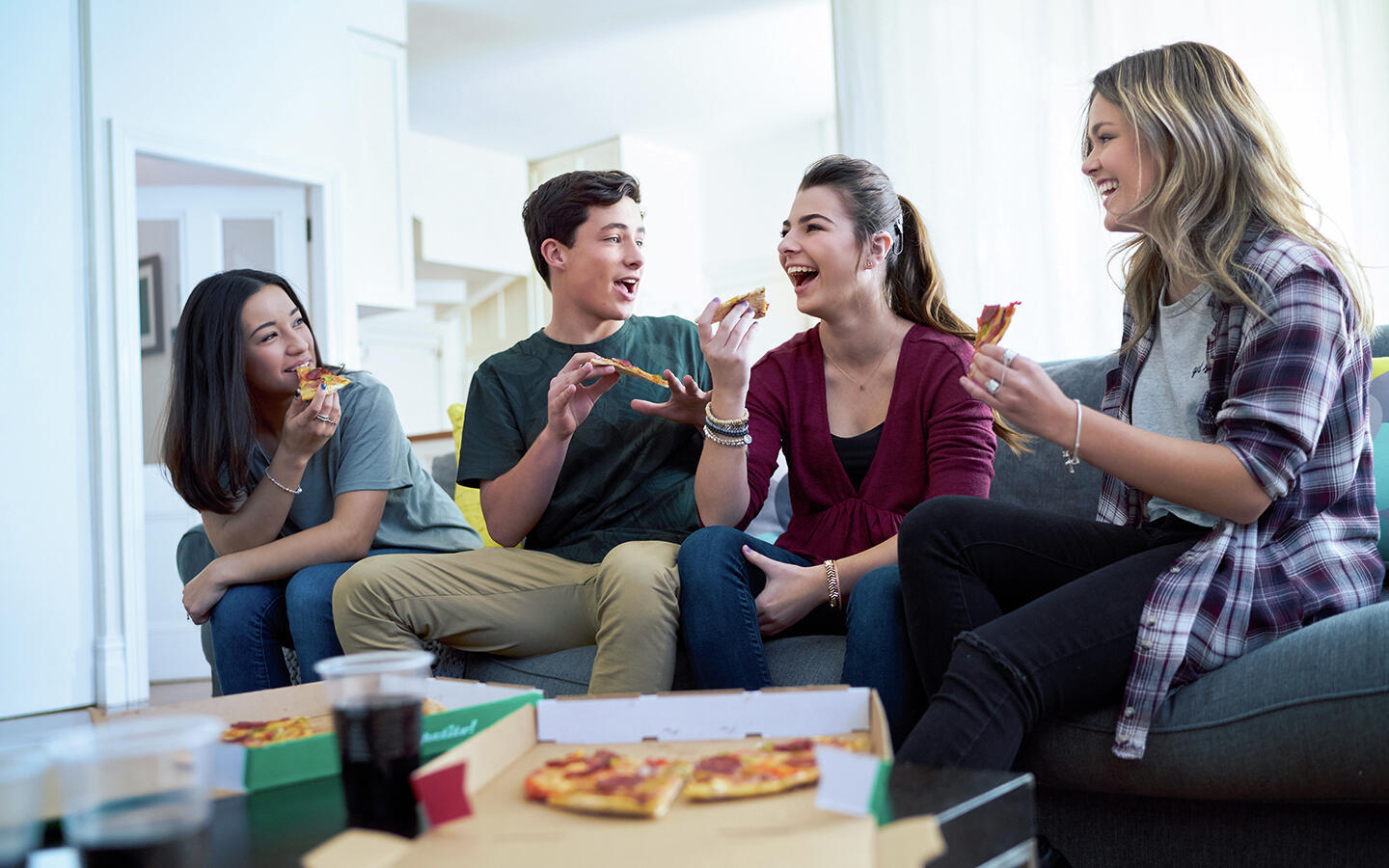 What you'll find on this page
An overview of when to upgrade your sound processor
The key benefits of upgrading
What to do if you lose or damage your sound processor
When should you upgrade your sound processor?
Our passion for your progress drives us to continually innovate our sound processors to better meet your needs now and into the future. Next-generation sound processors not only work with your existing implant, but they offer more advanced technology to help you hear more clearly and connect with what you love.
With advances in hearing technology and features like ForwardFocus†, a next-generation sound processor is designed to provide clearer sound, even in noisy environments.1,2 New features can provide easier ways to connect with others online, on the phone and in person.
You can directly stream calls, music and entertainment from a compatible Apple or Android™ device.* Nucleus Smart App puts the control of device settings, functions and information at your fingertips. You can set personalised hearing goals with the Hearing Tracker and the app can even help you to locate a misplaced sound processor. * For compatibility information visit www.cochlear.com/compatibility.
A smaller, more comfortable design, improvements in battery life and accessories like the Aqua+ are more great reasons to consider a sound processor upgrade.
To find out if a new sound processor can better meet your hearing or lifestyle needs, talk to your hearing health professional.
A lost or irreparably damaged sound processor can be stressful, but there are options to get you hearing again. If a replacement device is no longer available, a new sound processor comes with improved hearing technology and additional features, as well as a new global warranty.
As technology progresses, sourcing parts for the manufacture, service and repair of older sound processors becomes increasingly difficult.
If your older generation sound processor needs to be repaired, contact Cochlear to check the service period for your device; it may still be covered by warranty or a service agreement. Talk to your clinician or health insurance provider to see if you are eligible for a new sound processor.
"The improvements from one model to the next are very noticeable… there is an incredible improvement in the audio quality."*1

- Felipe, Cochlear™ Baha® System recipient