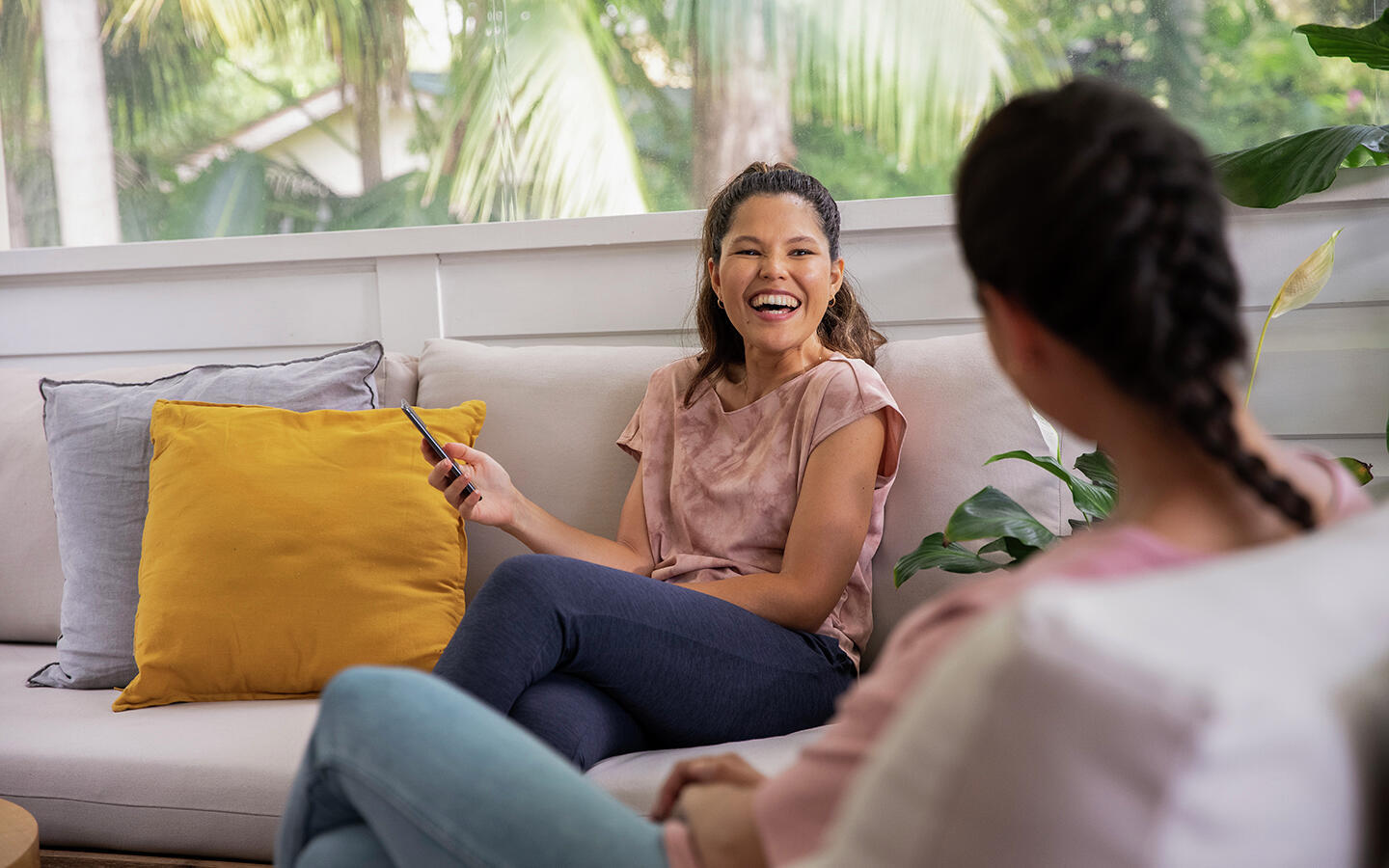 What you'll find on this page
How to start the upgrade process
Funding options
Finding help navigating the process
Where to start
This stepwise approach can help you with the considerations to upgrade your sound processor:
Decide if it's the right time to upgrade to a new sound processor
You may be looking for a better hearing experience, improved comfort and battery life, or new ways to connect with others. Or perhaps your existing sound processor is out of its service period, lost or damaged beyond repair.
Find a sound processor to meet your needs
Think about your personal, social and study or work needs. Consider the wearing options and sound processor features that would best suit your lifestyle now and over the next few years.

Discuss your needs with your hearing health professional
Explore funding options
There may be several ways you can fund a new sound processor, so it's worth exploring the funding options available to you.
Insurance reimbursement
If you are covered by either public or private insurance, contact your health care provider for more information about your eligibility for an upgrade and any out-of-pocket expenses. For example:
Health insurance policies or government funding may cover the cost of an upgrade after a certain number of years or authorise a replacement sound processor when it can no longer be repaired. 
If you lose your sound processor, insurance may cover an upgrade to a next-generation device as a replacement. 
If a new sound processor's technology may improve your hearing performance, this could support a medical reason to upgrade.
Self-pay options
If you're not covered by public or private insurance and you want to take advantage of the latest technology as soon as it's available, you can pay for a new sound processor for yourself or a child.
Talk to us about the available payment plans and options to cover your costs.