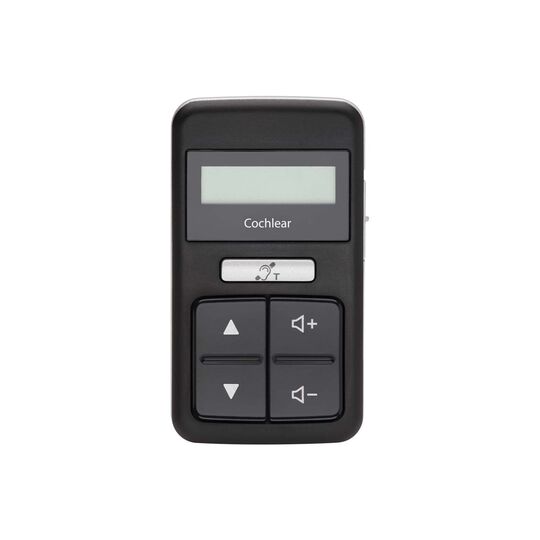 Compatibility
Compatible with Nucleus® 7 and Kanso® 2 Sound Processors
Product information
Overview
The Cochlear™ CR310 Remote Control is a pocket-sized hand-held remote control that allows you to adjust commonly-used functions, such as

- Change programs
- Turn volume or sensitivity (if available) up and down
- Control audio streaming from True Wireless™ devices
- Turn telecoil on and off (if enabled)*

With the CR310 Remote Control you can control up to two Nucleus® 7 Sound Processors, two Kanso® 2 Sound Processors, or one of each at the same time. The CR310 Remote Control is powered with disposable CR2032 or 5004LC 3V standard lithium coin cell batteries.


Product Color
Black


Product Size
1.4"L x 2.6"H x 0.4"W
What's included
Cochlear CR310 Remote Control
*The Kanso 2 Sound Processor does not have an integrated telecoil but it can be connected to assistive listening devices utilising the telecoil functionality of the Mini Microphone 2+. The telecoil of the Mini Microphone 2+ is optimised for room loop use.