Cochlear Wireless TV Streamer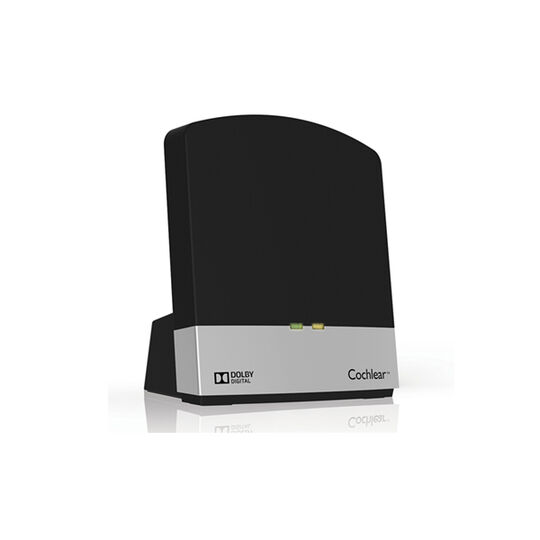 Cochlear Wireless TV Streamer
Compatibility
Compatible with Nucleus® 7, Kanso® 2, Kanso, Nucleus 6, Baha® 6 Max, Baha 5, Baha 5 Power, Baha 5 SuperPower and Osia® 2 Sound Processors
Product information
Overview
The Cochlear™ Wireless TV Streamer is a small device that sends stereo sound from a TV to your sound processor, without the need for any extra cables or wires!
Designed to help you enjoy crisp, clear stereo sound from your TV1, the Wireless TV Streamer will let you enjoy programs and movies without turning up the volume and disturbing others. Share a favorite show by pairing the TV streamer with as many sound processors as desired, and enjoy freedom of movement with a range of up to 21 feet. Plus, there's no need to charge - the micro USB at the back plugs straight into power source.
The sound can be balanced between the TV and the surroundings, allowing you to take part in conversations and keep track of what's going on around you.


Product Color
Black/Silver
Product Size
3.25"L x 3.75"H x 1.75"W
What's included
Cochlear Wireless TV Streamer
Wall plug with cable
Audio Cable
Cochlear Wireless TV Streamer User Manual
True Wireless Accessories User Guide
1Wolfe J, Morais Duke M, Schafer E. Improving hearing performance in Cochlear Nucleus 6 users with True Wireless Accessories. Denver: Cochlear Americas; 2015.