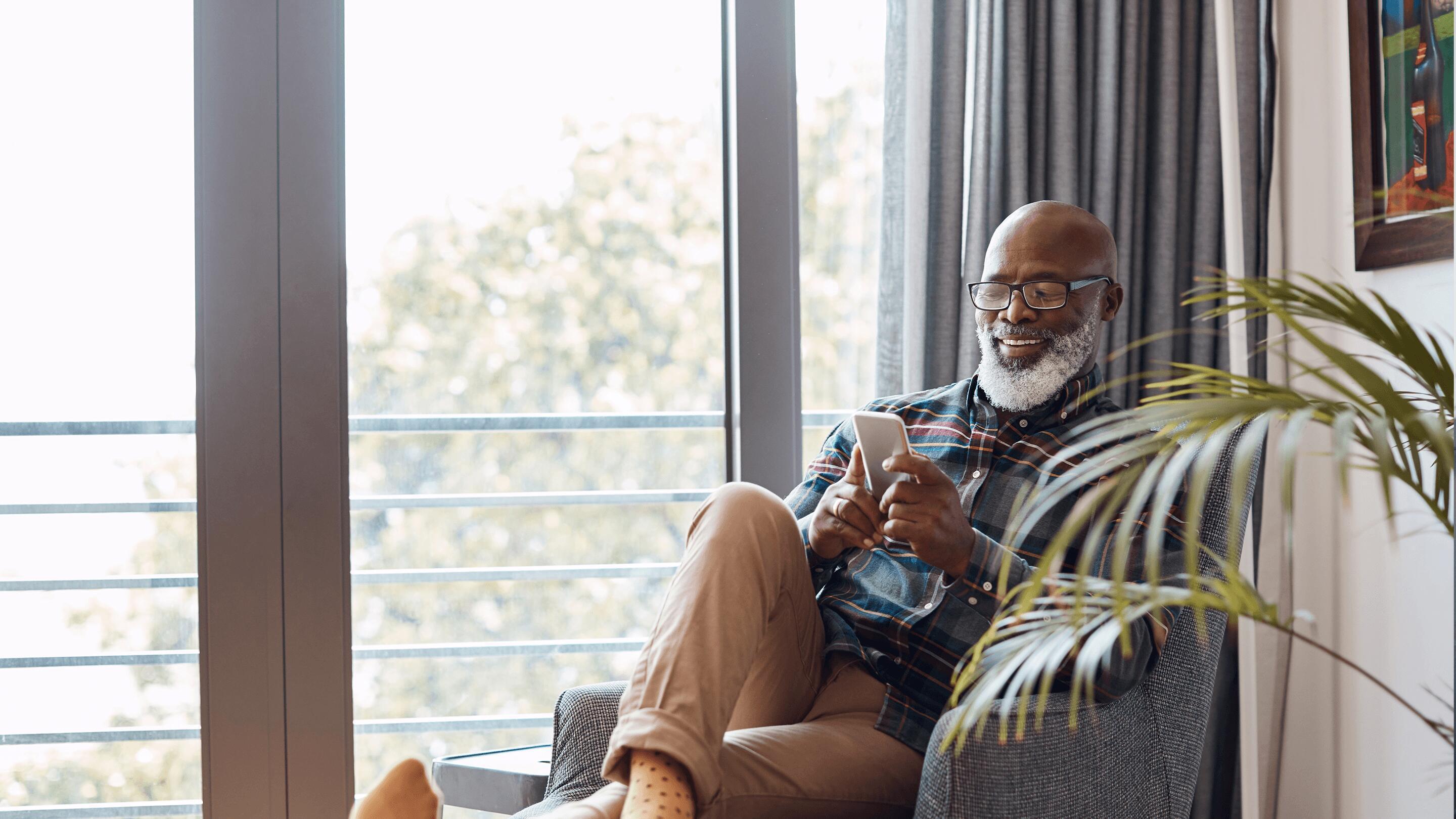 Cochlear CoPilot
Cochlear™ CoPilot is a mobile app designed to help you improve your listening and communication skills and to get even more out of your cochlear implant.
Download the app
Unleash your potential
Did you know you may be able to improve your hearing outcomes no matter how long you've had your Cochlear™ hearing implant?
Cochlear CoPilot is an interactive app that equips you with knowledge, information and activities to help you build your listening and communication skills for your everyday life.1-3
Research shows that being actively involved in your hearing health can make a difference to your outcomes. And having access to information, tools and activities that are easy to use and shaped to your individual needs makes a difference.
Build knowledge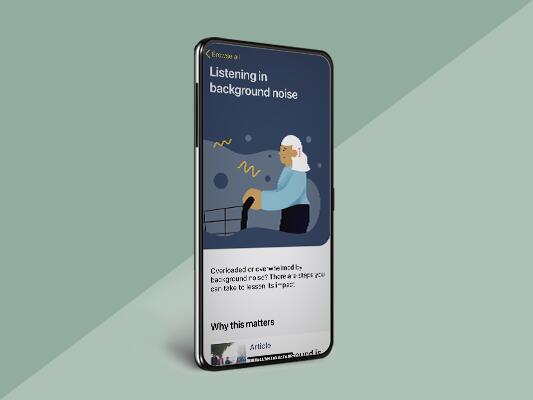 "I liked the articles under different categories... It's truly a one stop shop for all regardless of whether one is a new or long-time recipient."

– Kathleen M, recipient
Support and tips when you need it

Information, practical tips and support from hearing experts and those experiencing a similar hearing loss journey at your fingertips.

Tips for everyday activities

Easy-to-use information to help you live with hearing loss in the real-world – from communicating in the workplace to enjoying concerts, travel, social occasions and more.

Built on evidence

Developed using the latest research, with input from experts and based on proven rehabilitation practices.

Getting the most out of your device

Tips on how to use your technology for everyday activities and where to find other useful resources.
Real world practice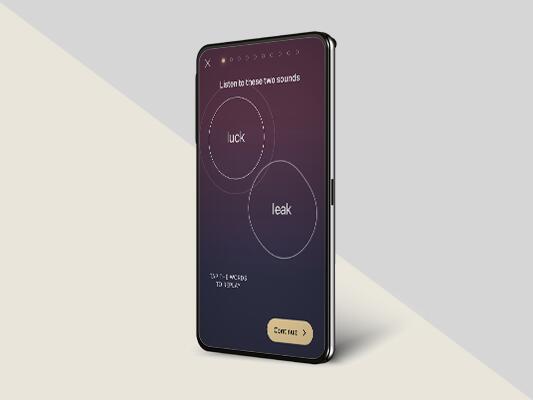 "I love the little listening exercises that help me work on word recognition… it's like playing a short game."

– Christine A, recipient
Interactive skill builders

Interactive skill-building activities designed to help you practice hearing and communication skills for daily life.

Relevant to you

Because everyone's hearing loss experience is so different, interactive activities range in complexity so you can choose the right level for you and your hearing experience.

Communication tactics

Practical tips to help you with everyday communication and designed to share with family and friends.

Backed by research

Practice sessions designed with recipients for recipients and backed by clinical evidence.
References
Anderson S & Kraus N. Auditory training: evidence for neural plasticity in older adults. Perspect Hear Hear Disord Res Diagn. 2013 May;17:37–57.
Zendel B, West GL, Belleville S et al. Musical training improves the ability to understand speech-in-noise in older adults. Neurobiol Aging. 2019 Sep;81:102–115.
Pascual-Leone A, Amedi A, Fregni F et al. The plastic human brain cortex. Ann Rev Neurosci 2005 Jul;28:377–401.