Make the most of your new hearing
There's more to hearing with an implant than just turning it on. Learning to hear takes patience and practice, but it's worth it.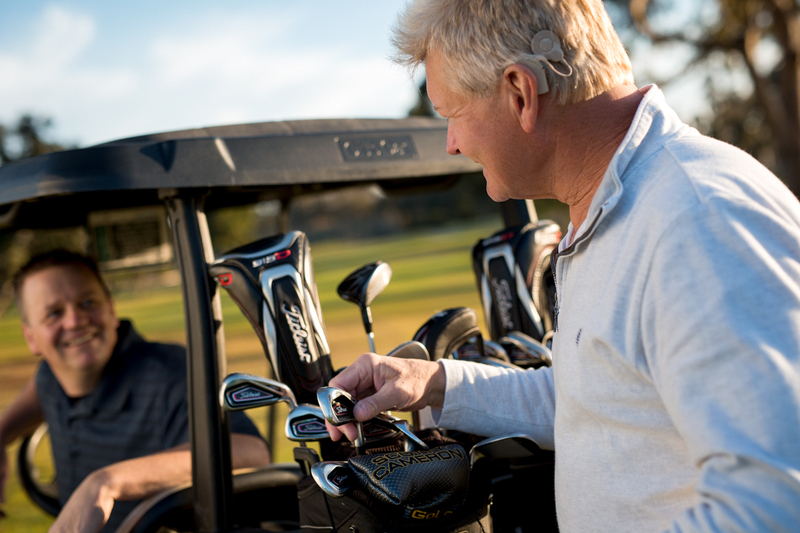 What you'll find on this page
Practice, patience and perseverance are critical to your hearing success
Cochlear's rehabilitation resources will help you practice listening and speaking at home
Connect with others who have been through a similar hearing journey
Training the brain to understand the sounds it is receiving from a hearing implant is crucial to being able to live a full, rewarding life.
Cochlear makes hearing loss rehabilitation easier
You will need to practice listening and speaking as much as possible. You may want to set aside time each day to practice your listening skills, either with a practice partner or on your own. To help guide you through the process, we offer a variety of Rehabilitation Resources and an extensive rehabilitation website that provides materials and activities for recipients of all ages and stages. These fun and engaging activities are designed to improve listening, encourage conversations, and boost confidence.
No matter where you are in your journey to better hearing, our Rehabilitation Resources can help—from early listening to more complex conversations to the use of technology.
Within our Rehabilitation Resources, you will find:
Individualized activities and training programs based on age and development
Interactive, easy-to-use tools designed to provide a starting point for anyone with hearing loss
Tips, tricks, and next steps to make the most of your hearing journey