When hearing aids aren't enough
Do you wear powerful hearing aids but still struggle to hear? An implantable hearing solution may be the answer you've been looking for.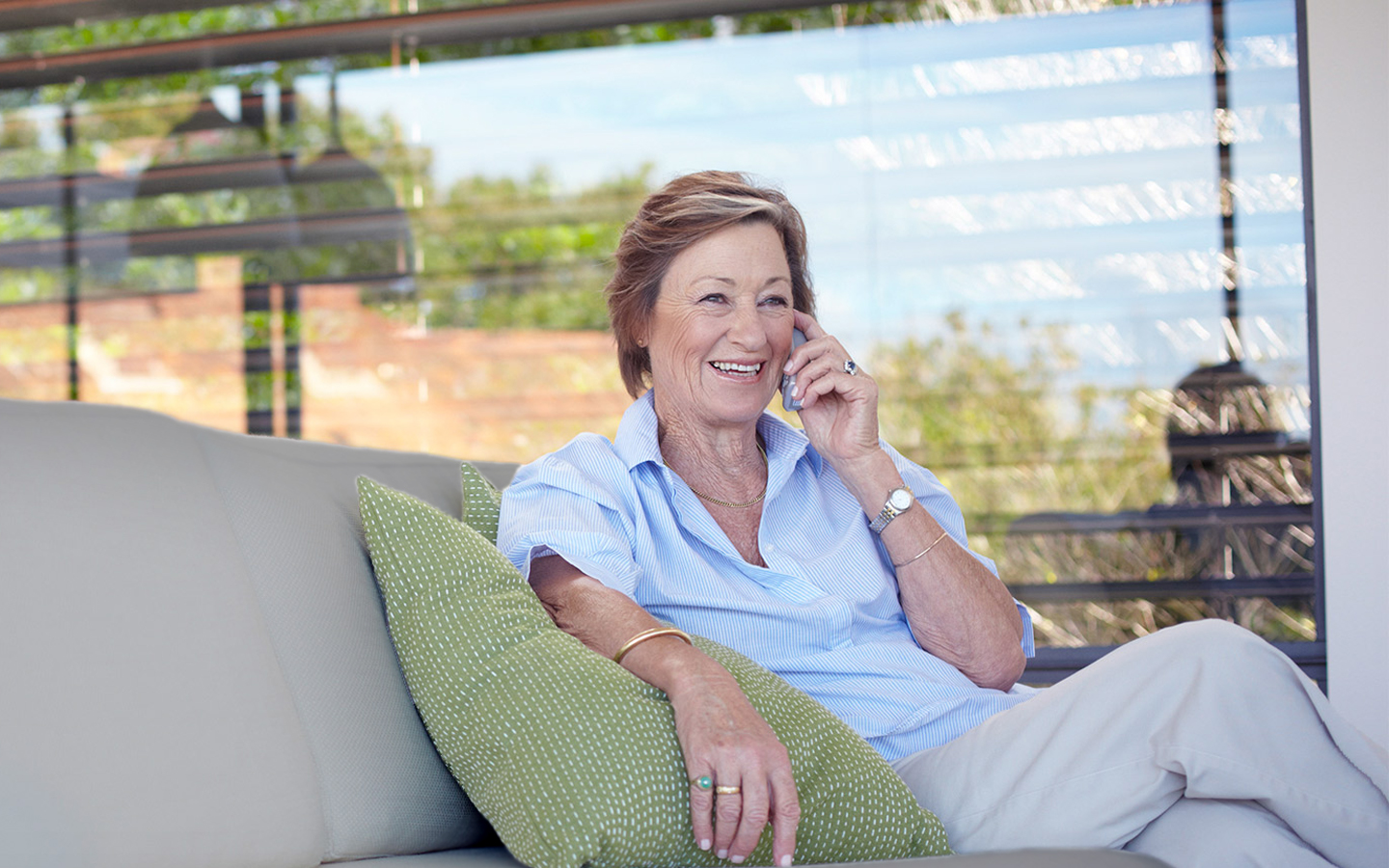 What you'll find on this page
Discover the signs that hearing aids may not be providing enough benefit
Hear from someone who has experienced a hearing journey similar to yours
Take the next steps to better hearing
Despite having hearing aids, Nina still felt isolated because she couldn't hear everything she knew she should and could be hearing.
Signs that hearing aids may not be providing enough benefit
With hearing aids, do you:
Have difficulty hearing conversations, especially with background noise?
Often ask people to repeat themselves?
Often misunderstand what people say?
Have trouble hearing on the telephone?
Turn up the volume on the TV louder than others in the room prefer?
Feel people often mumble when they talk?
Struggle to hear sounds of nature such as birds chirping or rain falling?
Find yourself agreeing, smiling or nodding during conversations when you're not sure what's been said?
Regularly withdraw from conversations because it's too difficult to hear?
Read lips to understand what people are saying?
If you answered "yes" to any of these questions, an implantable hearing solution, like a cochlear implant or bone conduction implant, may be the answer – just as it was for Nina.
When hearing aids aren't enough
Find out what you can do when hearing aids are not enough
When hearing aids aren't enough
2.9MB | PDF
Download now
Find a Hearing Implant Specialist near you