Bone conduction implant surgery
Find out about implantable bone conduction solution surgery, including what happens and what to expect before and after your procedure.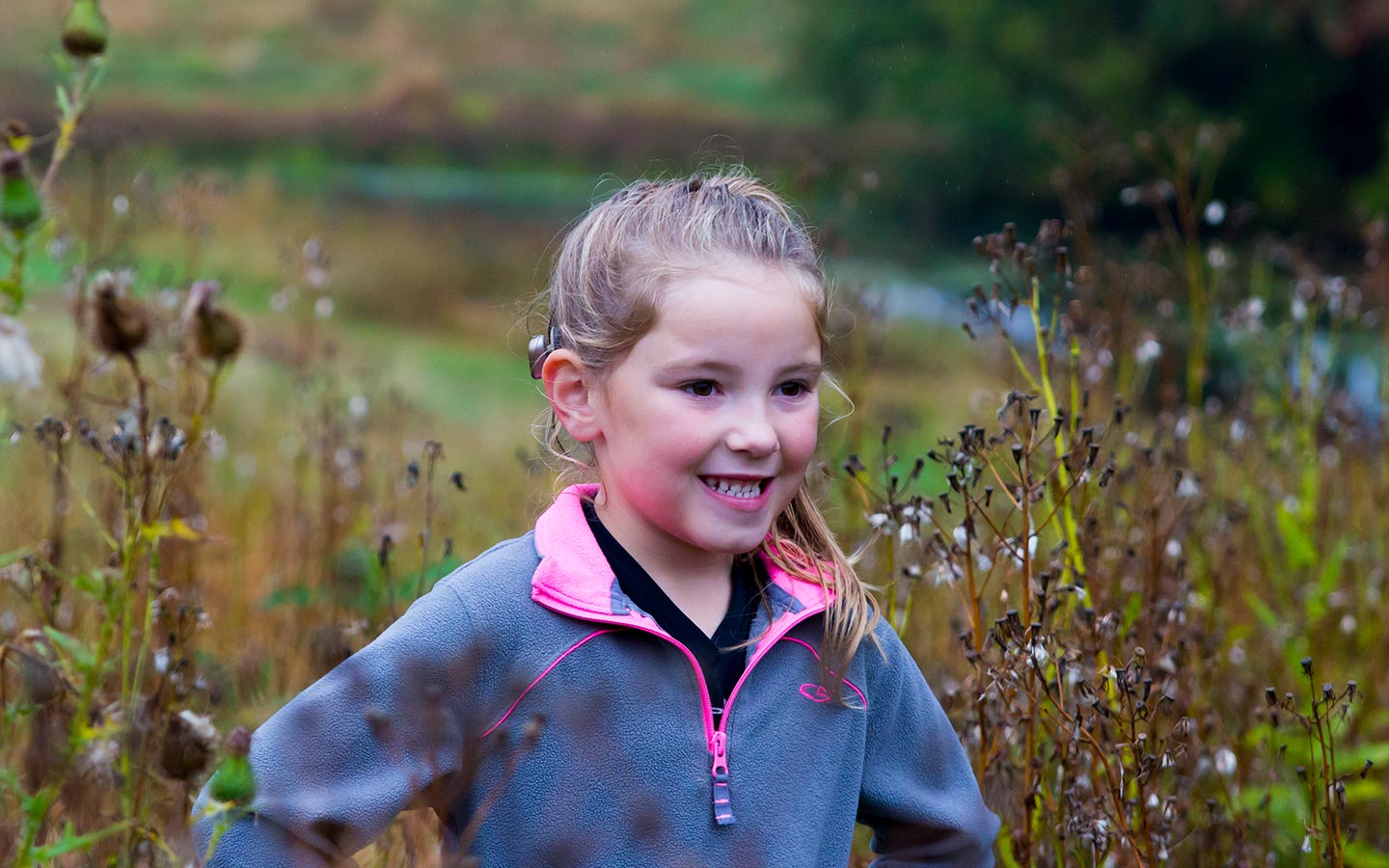 What you'll find on this page
Find out how implantable bone conduction solution surgeries are performed
Hear from others who have had the same experience
Learn about the recovery process
What happens during bone conduction implant surgery?
Getting an implantable bone conduction solution is similar to getting a dental implant. The approach and technique are much the same, and the operation is considered routine for most patients. Because there is no surgery on the actual ear (outer, middle or inner), there is little risk of damage to existing natural hearing.
Surgery is performed under local or general anesthesia. The BI300 Implant is placed in the bone behind the ear. It then integrates with the bone (through a natural process known as osseointegration) to provide a stable foundation for the sound processor. For an active OSI system, the implant is placed just under the skin. After surgery, a protective dressing is applied to the implant area.
How long does a bone conduction implant operation take?
Getting an implantable bone conduction solution is typically a short outpatient procedure, depending on the type of bone conduction solution that is being implanted.
How long does it take to recover from bone conduction implant surgery?
Most people are back to their normal activities within a few days. You or your loved one may want to take time off from work or activities for up to a week following the surgery to allow yourself time to adapt and the incision site to heal.
Your surgeon will make specific recommendations regarding postoperative care, and will require you to schedule a follow-up appointment typically 1-2 weeks post-surgery to check on the incision and progress.
Your doctor will let you know when the implant can be fitted with a sound processor, which may be up to 12 weeks after surgery.
Your guide to preparing for surgery
Download this guide to get information on preparing for surgery, what to expect the day of surgery and the days leading up to your first fitting.
Your guide to preparing for surgery
540KB | PDF
Download now
In the United States and Canada, the placement of a bone anchored implant is contraindicated in children below the age of five. In the United States, the Osia 2 System is cleared for children ages twelve and older. In Canada, the Osia 2 System is approved for children ages five and older.