Cochlear Aqua+ Coil w/cable (N22)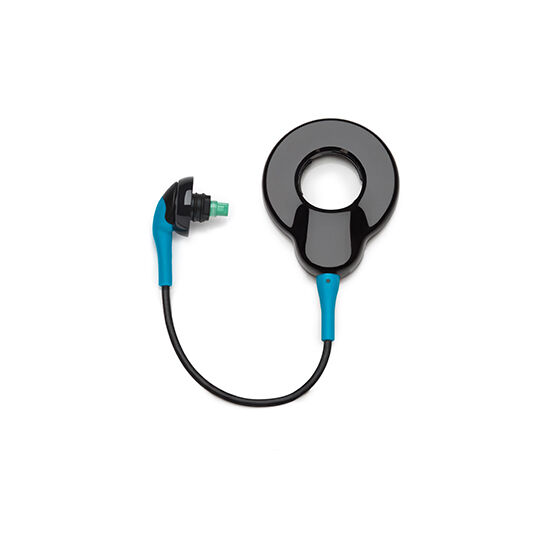 Cochlear Aqua+ Coil w/cable (N22)
Item number:
SKU-N7-22-AQUACOIL-IFU-CAM
Availability: Select styles for availability
Compatibility
Compatible with Nucleus® 7 Sound Processor
Product information
Overview
The Cochlear™ Nucleus® 7 Aqua+* Coil (with integrated coil cable) is designed for Nucleus 22 implant recipients. Use it in place of your usual Slimline™ Coil while your sound processor is inside the Aqua+ sleeve. The Aqua+ Coil helps to seal your sound processor so you can enjoy the water with confidence.


Product Colour
Only available in Blue/Black


Product Size
Available in two coil cable lengths: 6 cm and 8 cm
What's included
Cochlear Slimline Coil with cable
Note: Cochlear Magnet not included.
*Nucleus 7 with Aqua+ is water resistant to level IP68 of the International Standard IEC60529. This water protection rating means that the sound processor with the Aqua+ can be continuously submerged under water to a depth of 3 meters (9 feet and 9 inches) for up to 2 hours. This water protection only applies when you use the Aqua+ and rechargeable batteries.