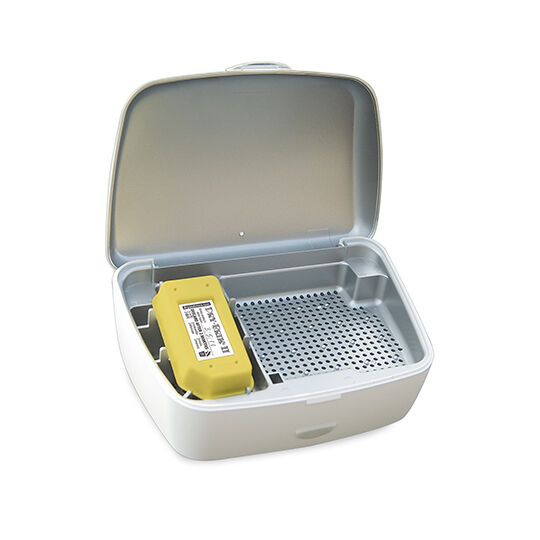 Compatibility
Compatible with all Nucleus® and Baha® Sound Processors
Product information
Overview
The Breeze by Dry & Store is a drying unit that gently circulates warm, dry air around your Nucleus or Baha Sound Processor.

Use the Breeze with a disposable Dry-Brik dessicant, the dessicant lowers the humidity and captures the moisture released during the drying cycle.

The larger size of Breeze is ideal for bilateral recipients; you can place two sound processors in the unit.


Product color
Silver


Product size
Weight: 1lb., 3oz. (.5kg)
Dimensions: 7.2" wide x 4.9" deep x 3.3" high (18.3 cm x 12.4 cm x 8.4 cm)

*AC Power Adaptor is included and Dry Brik II is sold separately.
What's included
Breeze by Dry and Store