Supporting patient upgrades
Resources to help you efficiently support upgrades.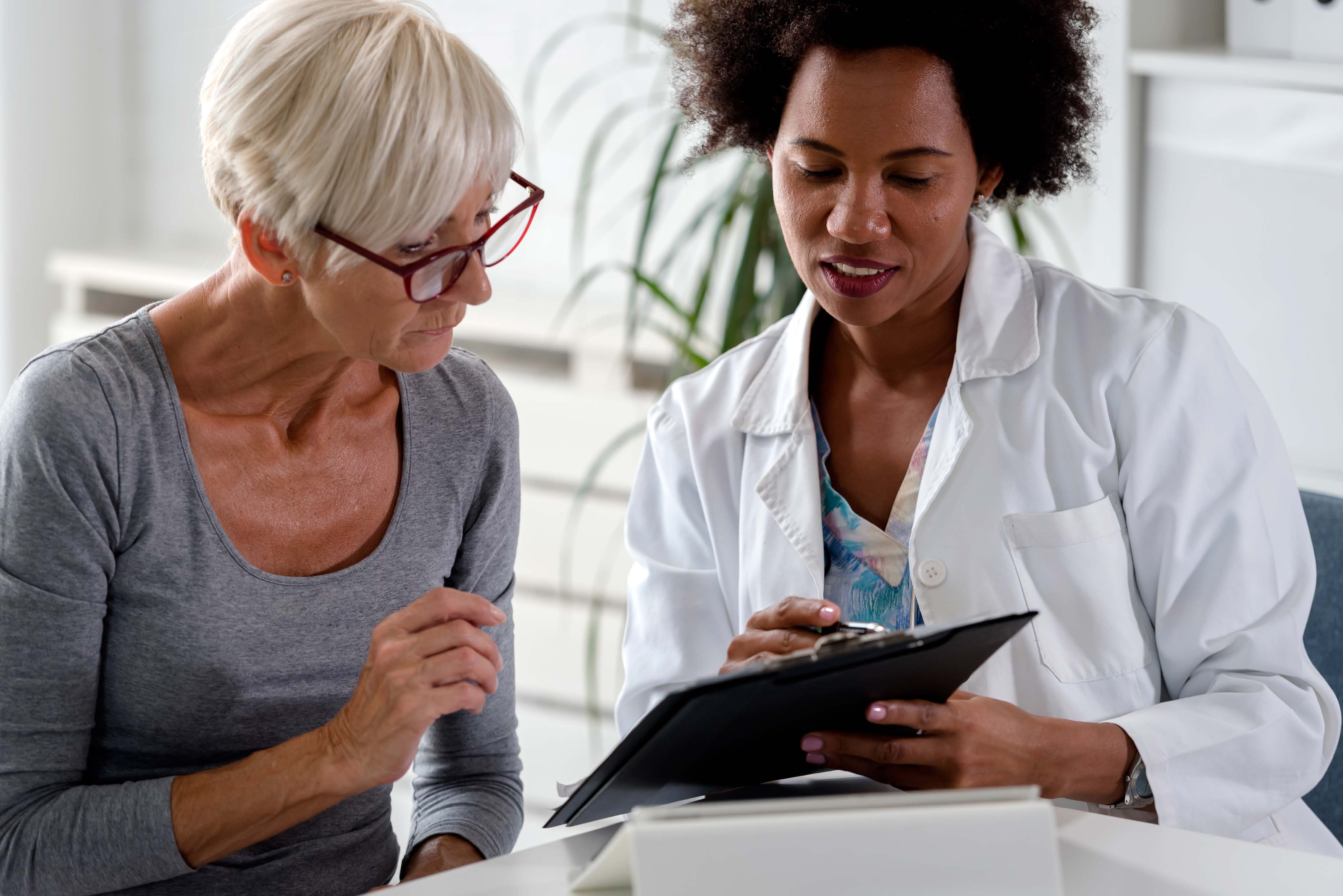 What you'll find on this page
How to navigate the upgrade process as a professional
Why upgrades are beneficial to patients, clinicians, and society
How to upgrade
These videos outline the steps, resources, and support available to make the upgrade process as seamless as possible. For a more detailed outline of the upgrade process, please download the Clinic Upgrade Protocol below.

Why upgrade
Evidence-based medicine (EBM), with its capacity to improve patient outcomes, has grown prominent throughout the medical field.1 EBM describes the process in which medical literature is critically assessed to define the value of different therapeutic interventions with the goal to improve clinical decision making and patient outcomes.2 Cochlear recognizes the importance of data mining, clinical research, and medical literature to make clinical decisions and optimize care models.
Cochlear has reviewed the literature and compiled a clinical evidence summary of peer-reviewed publications that demonstrate how historically, upgrading to the latest sound processor technology has been beneficial for patients, clinics, and society.3-18
The journal articles are categorized into four main areas:
Improved hearing outcomes

Each generation of sound processor harnesses new technology to deliver advances in noise reduction, automation, streaming, and wireless technologies designed to improve your patients' hearing outcomes.1-6

Increased patient satisfaction

Regardless of when they were first implanted, patients of all ages report the difference a new sound processor has made to their everyday experience of life.7-10

Reduced clinic administrative time

Connected Care innovations can bring efficiencies to your clinic and save your patients time and effort, while maintaining a focus on quality care and optimizing patient outcomes.11-12

Health economic benefits

Cochlear implant treatment, including regular sound processor upgrades, has been shown to be cost-effective and beneficial to both patients and society.13-16
*Information provided by Cochlear Americas regarding insurance coverage or reimbursement is provided as guidance only and is not intended as reimbursement or legal advice. Cochlear Americas makes no representation or warranty regarding such information or its completeness, accuracy, fitness for a particular purpose, or that following such guidance will result in any form of coverage or reimbursement from any insurer. Information presented is subject to change at any time. To be sure that you have the most current and applicable information available for your unique circumstances, please consult your own experts and seek your own legal advice regarding your reimbursement needs. In all cases, products or services billed must be medically necessary, actually performed and appropriately documented in the medical record.
References
Hey M, Böhnke B, Mewes A, Munder P, Mauger SJ, Hocke T. Speech comprehension across multiple CI processor generations: Scene dependent signal processing. Laryngoscope Investigative Otolaryngology. 2021 Aug;6(4):807-15.
Goffi-Gomez MV, Muniz L, Wiemes G, Onuki LC, Calonga L, Osterne FJ, Kós MI, Caldas FF, Cardoso C, Cagnacci B. Contribution of noise reduction pre-processing and microphone directionality strategies in the speech recognition in noise in adult cochlear implant users. European Archives of Oto-Rhino-Laryngology. 2021 Aug;278(8):2823-8.
Mauger SJ, Warren CD, Knight MR, Goorevich M, Nel E. Clinical evaluation of the Nucleus· 6 cochlear implant system: Performance improvements with SmartSound iQ. International Journal of Audiology. 2014 Aug 1;53(8):564-76.
Mosnier I, Sterkers O, Nguyen y, Lahlou G. Benefits in noise from sound processor upgrade in thirty-three cochlear implant users for more than 2Š years. European Archives of Oto-Rhino-Laryngology. 2021 Mar;278(3):827-31.
Pinheiro MM, Mancini PC, Soares AD, Ribas Â, Lima DP, Cavadas M, Banhara MR, da Silva Carvalho SA, Buzo BC. Comparison of Speech Recognition in Cochlear Implant Users with Di erent Speech Processors. Journal of the American Academy of Audiology. 2021 Jul;32(07):469-76.
Plasmans A, Rushbrooke E, Moran M, Spence C, Theuwis L, Zarowski A, Ofieciers E, Atkinson B, McGovern J, Dornan D, Leigh J. A multi-center clinical evaluation of pediatric cochlear implant users upgrading to the Nucleus· 6 system. International Journal of Pediatric Otorhinolaryngology. 2016 Apr 1;83:193-9.
Biever A, Gilden J, Zwolan T, Mears M, Beiter A. Upgrade to Nucleus® 6 in Previous Generation Cochlear™ sound processor patients. Journal of the American Academy of Audiology. 2018 Oct;29(09):802-13.
Mauger SJ, Jones M, Nel E, Del Dot J. Clinical outcomes with the Kanso™ off-the-ear cochlear implant sound processor. International Journal of Audiology. 2017 Apr 3;56(4):267-76.
Mosnier I, Marx M, Venail F, Loundon N, Roux-Vaillard S, Sterkers O. Benefits from upgrade to the CP810™ sound processor for Nucleus® 24 cochlear implant patients. Eur Arch Otorhinolaryngol 2014; 271:49–57.
Warren CD, Nel E, Boyd PJ. Controlled comparative clinical trial of hearing bene t outcomes for users of the Cochlear™ Nucleus® 7 Sound Processor with mobile connectivity. Cochlear Implants International. 2019 May 4;20(3):116-26.
Maruthurkkara S, Allen A, Cullington H, Mu J, Arora K, Johnson S. Remote check test battery for cochlear implant patients: proof of concept study. International Journal of Audiology. 2021 Aug;24:1-0.
Maruthurkkara S, Case S, Rottier R. Evaluation of Remote Check: A Clinical Tool for Asynchronous Monitoring and Triage of Cochlear Implant Patients. Ear and Hearing. 2022 Mar 1;43(2):495 506.
Neve OM, Boerman JA, van den Hout WB, Briaire JJ, van Benthem PP, Frijns JH. Cost-benefit analysis of cochlear implants: A societal perspective. Ear and Hearing. 2021 Sep;42(5):1338.
Fote C, Kennedy S, Milton AH, Deger M, Payk F, Sanderson G. Cost utility analysis of cochlear implantation in Australian adults. Otology & Neurotology. 2016 Jun 1;37(5):454-61.
Cutler H, Gumbie M, Olin E, Parkinson B, Bowman R, Quadri H, Mann T. The cost-effectiveness of unilateral cochlear implants in UK adults. The European Journal of Health Economics. 2021 Nov 2:1-7.
Gumbie M, Olin E, Parkinson B, Bowman R, Cutler H. The cost-effectiveness of Cochlear implants in Swedish adults. BMC health services research. 2021 Dec;21(1):1-4.