Nucleus® Smart App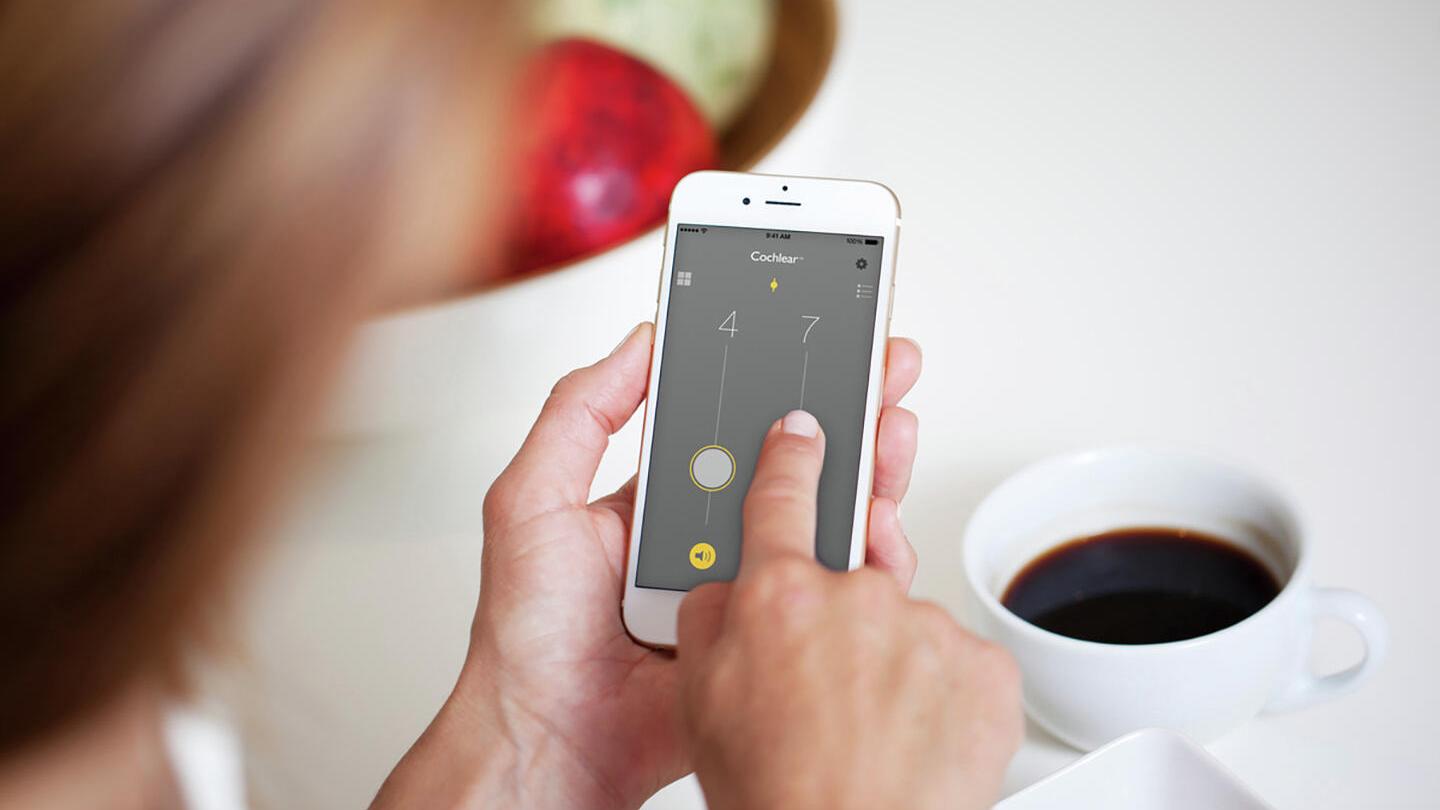 Designed specifically for the Cochlear™ Nucleus® 7 and Kanso® 2 Sound Processors, the Nucleus Smart App allows recipients to adjust their sound processor settings across a range of different environments directly from a compatible iPhone® or iPod touch®, or from compatible Android™ devices using the Cochlear Wireless Phone Clip.1
With the Nucleus Smart App, recipients can:
Monitor the status of their sound processor – View the battery life and check if the sound processor is working at a glance. Just tap the battery icon in the top right of the app.
Adjust their mixing ratio – When on a phone call they may want to block out surrounding noise so they can concentrate on the conversation. To do this tap 'Audio Sources', then 'More', and reduce the 'Microphone Volume' which is the sound transmitted from the Nucleus 7 Sound Processor microphones.
Find their processor – The Nucleus Smart App can help locate a misplaced sound processor by indicating on a map where the Nucleus 7 Sound Processor and compatible Apple® or Android devices were last paired together.
Hearing Tracker – Monitor the number of times the coil comes off and the length of their Time in Speech. To access the Hearing Tracker, tap the menu button in the top left hand corner of the app
Try out some of the Nucleus Smart App features yourself
Tap or click the highlighted buttons in the interactive demo below:
Download the Nucleus Smart App
To experience all the features of the Nucleus Smart App, download the app for free from the Apple App Store® or on Google Play® to test out the Nucleus Smart App on your compatible device.1


Apple, the Apple logo, FaceTime, Made for iPad logo, Made for iPhone logo, Made for iPod logo, iPhone, iPad Pro, iPad Air, iPad mini, iPad and iPod touch are trademarks of Apple Inc., registered in the U.S. and other countries. App Store is a service mark of Apple Inc., registered in the U.S. and other countries.
Android is a trademark of Google LLC. The Android robot is reproduced or modified from work created and shared by Google and used according to terms described in the Creative Commons 3.0 Attribution License. Google Play and the Google Play logo are trademarks of Google LLC.
*The Cochlear Nucleus Smart App is available on App Store and Google Play. For compatibility information visit www.cochlear.com/compatibility