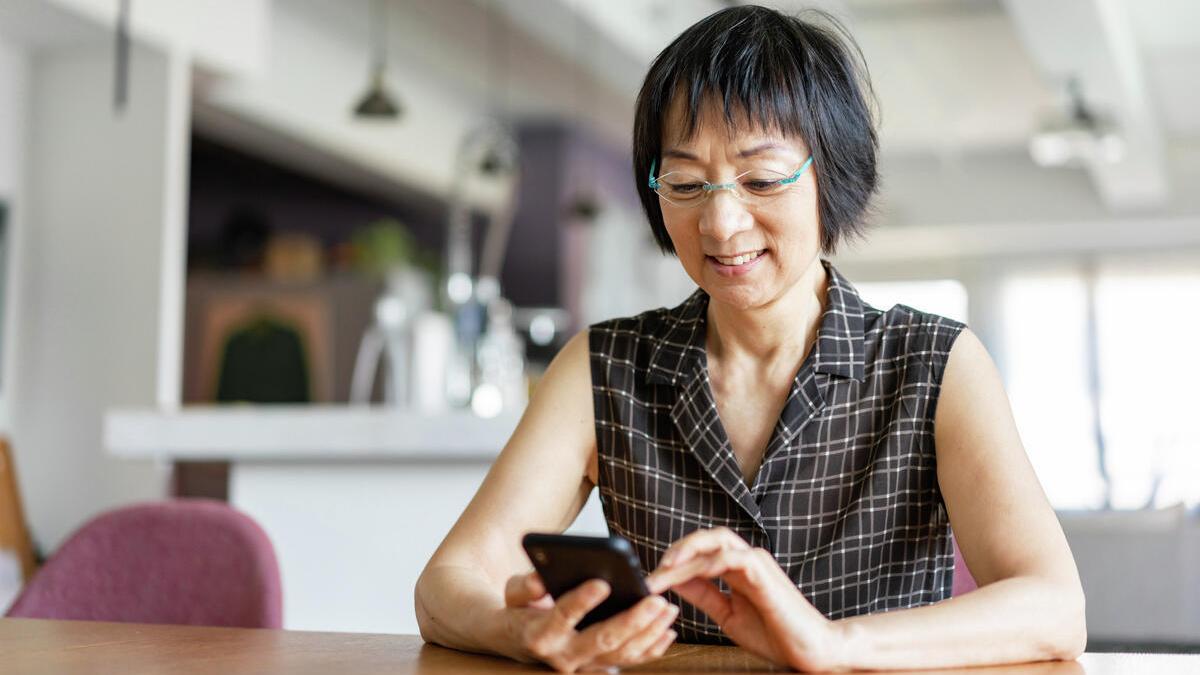 Remote Care
Stay connected to your patients and provide convenient, consistent care when it's needed, without a clinic visit.
Your patient, your care, anywhere
With Remote Care solutions you have the flexibility to deliver quality care without your patients making a trip to the clinic. Remote Care is designed to enhance your clinical practice by combining your expertise with solutions that can help you manage your patient base, time and resources.
With the option of managing patient progress remotely, you could offer care to more patients, including those who may be limited by location, health, mobility, or work and family commitments.
Remote Care benefits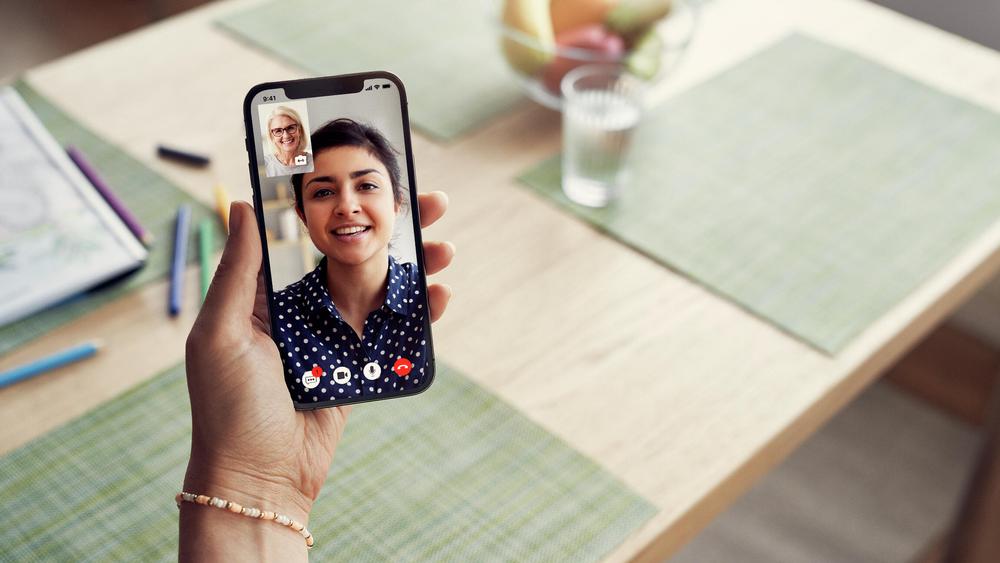 Most adults with hearing loss would use remote care options if they were offered by their clinician. 1
For patients

Convenience of quality care without a clinic visit
Time and money savings from reduced traveling time2
Reassurance of knowing you are monitoring their progress
Faster access to care if it's urgently needed

For clinics

Flexibility to offer customized care based on patient needs
Reduced demand on clinician time and clinic resources2−3
Ability to provide care when and where it's needed
Opportunity to offer care to more patients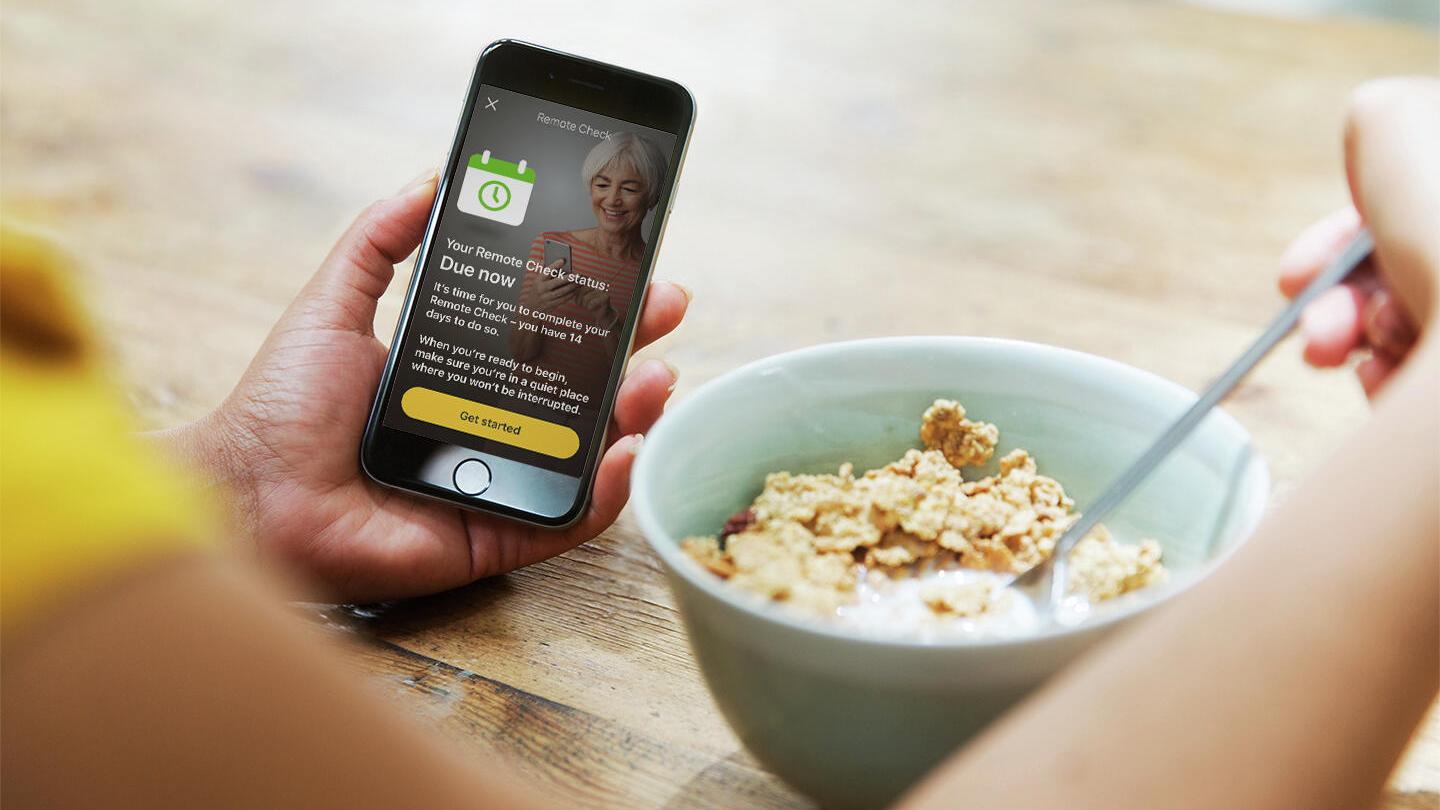 Remote Check
For patients with a compatible Nucleus® or Kanso® Sound Processor*, Remote Check is a virtual assessment tool which helps you monitor their progress remotely and provide care when it's needed.
Remote Check identifies issues you would look for during a clinic appointment4, helping to triage the patient – are they performing as expected, or do they need follow up?
You choose which patients to enroll in Remote Check and the activities you want them to do. Patients complete the Remote Check at a convenient time and place using the Nucleus Smart App on their compatible* smartphone.
Activities in a Remote Check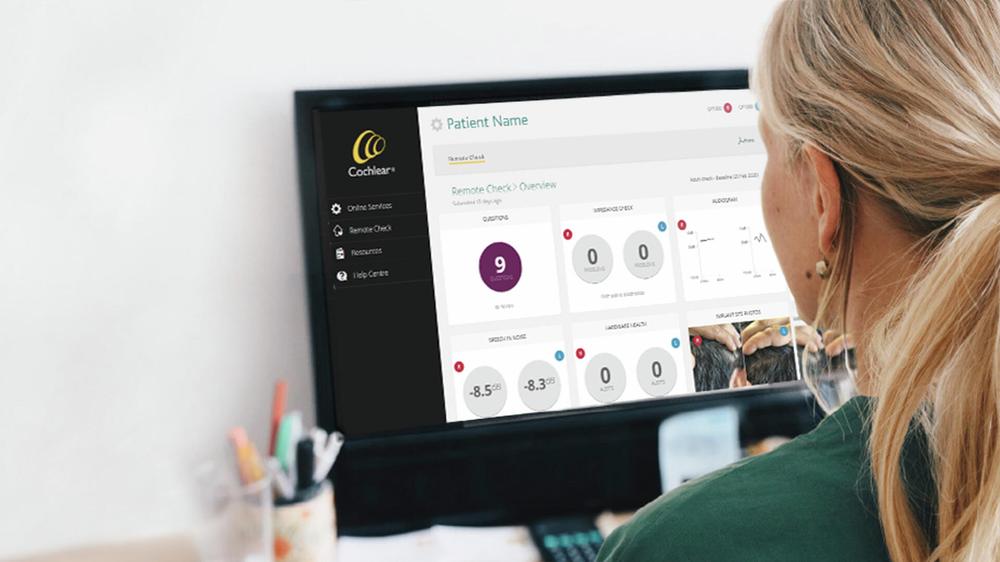 When surveyed, clinicians reported it took as little as ten minutes to review Remote Check results.5
Patient tasks

Implant photos
Aided audiogram test
Speech-in-noise performance
Questionnaires

Data from sound processor

Impedance check
Hardware health
Usage data / datalogs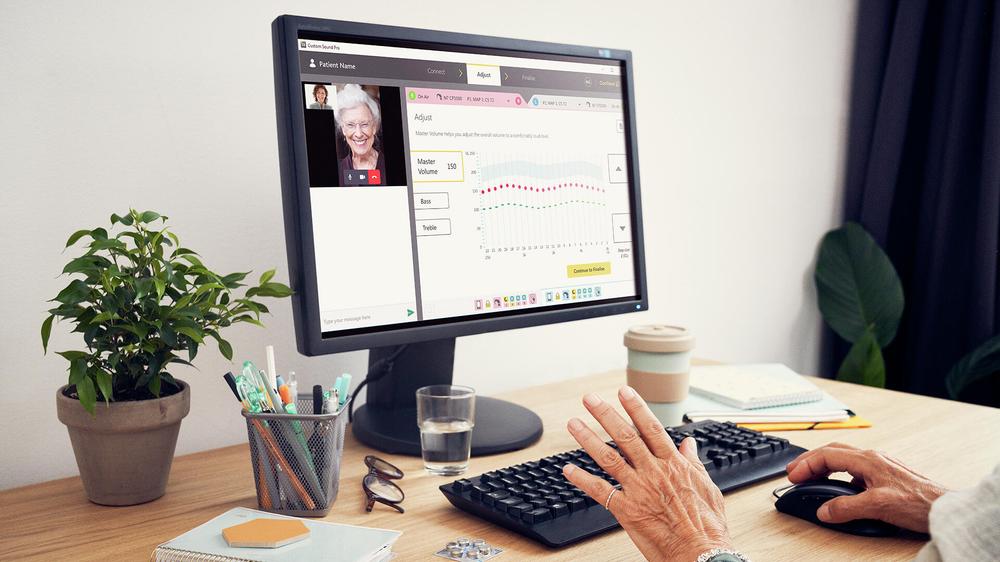 Remote Assist
For patients with a compatible Nucleus, Kanso or Baha® Sound Processor*, Remote Assist can help you provide convenient, real-time care through a scheduled video appointment.
During a Remote Assist session, you have the opportunity to assess how the patient is progressing, discuss any issues they are experiencing and optimise their hearing outcomes. You can also connect remotely to their sound processor to make adjustments.
Remote Care for Nucleus Sound Processors
Remote Check and Remote Assist can be offered to patients with a compatible Nucleus or Kanso Sound Processor, a compatible smartphone and the Nucleus Smart App.*
Remote Care for Baha 6 Max Sound Processors
Remote Assist enables the same fitting activities you would offer during a clinic appointment for patients with a Baha 6 Max Sound Processor, a compatible smartphone and the Baha Smart App.*
Sign up for Remote Care for your clinic
For more information about how to sign up for Remote Care in your clinic, click below download an information sheet.
Remote Check is intended for ages 6 and older. The Remote Check feature is only visible and accessible if the feature is enabled by a clinician. Clinicians should consider the suitability of the feature before enabling Remote Check. Remote Check does not replace clinical care and does not involve remote programming of the sound processor.
*For compatibility information visit www.cochlear.com/compatibility
References
Cochlear Limited. D1926565. Cochlear Telehealth Study. December 2020.
Maruthurkkara S, Case S, Rottier R. Evaluation of Remote Check: A Clinical Tool for Asynchronous Monitoring and Triage of Cochlear Implant Recipients. Ear Hear. 2021 Jul 27. doi: 10.1097/
AUD.0000000000001106. Epub ahead of print. PMID: 34320523.
Cochlear Limited. D1739391. Remote Check Usage Investigation. April 2020.
Maruthurkkara S, Allen A, Cullington H, Muff J, Arora K, Johnson S. Remote check test battery for cochlear implant recipients: proof of concept study. International Journal of Audiology.
2021;:1-10.
Cochlear Limited. D1803506. Global Remote Check Pilot Clinician Evaluation. October 2020