Smart Bimodal Solutions
When hearing aids alone are no longer enough.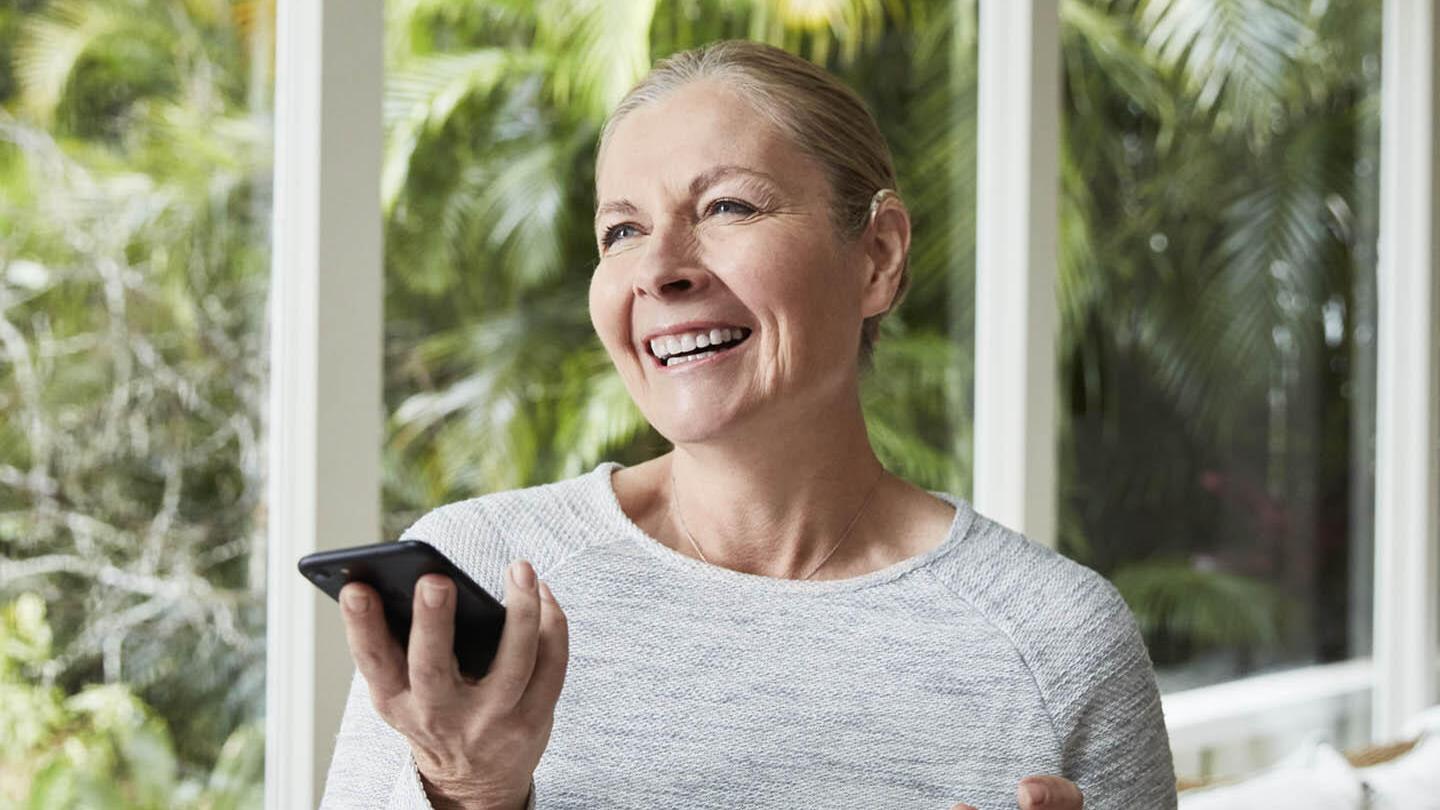 With Bimodal Hearing, the hearing aid and cochlear implant work as a team
If you have cochlear implant patients with enough residual hearing in their contralateral ear to benefit from a hearing aid, a bimodal fitting could provide them with many benefits. A systematic literature review has found that where appropriate, individuals should use hearing aids with their cochlear implant in order to achieve bilateral benefits and the best possible speech recognition and quality of life outcomes.1
When compared to using a hearing aid or cochlear implant alone, users of bimodal hearing report:
a more natural hearing experience2
improved speech understanding in both quiet and noise3-6
enhanced perception of music7
improved sound localization3-4
better overall performance in real-life environments3
These combined benefits help to build your patients' speech and language understanding and are particularly beneficial for children's learning and development.6
Cochlear™ Nucleus® Implant Systems work with any hearing aid to deliver these life-changing benefits of bimodal hearing.
A bimodal solution with direct smartphone streaming
To provide advanced bimodal solutions for you and your patients, Cochlear collaborates with ReSound in the Smart Hearing Alliance. We offer a smart bimodal hearing solution with direct streaming from a compatible iOS or Android™ device*, which 89% of smart bimodal users said was important in their everyday life when surveyed.8 Smart bimodal hearing is available through the following Cochlear and ReSound devices.

Enhanced bimodal hearing through wireless streaming
When not streaming directly from a compatible Apple or Android device, your patients can enjoy the benefits of simultaneous bimodal streaming from a phone, TV or microphone, we offer a range of True Wireless™ Devices.
Compared with using a cochlear implant alone, bimodal users experienced a 23% increase in speech understanding in noise when streaming with a Wireless Phone Clip9 and an average 6.3 dB improvement in signal to noise ratio of speech recognition when streaming with a Wireless™ Mini Microphone.10 Our True Wireless Devices use a proprietary low energy protocol to provide stereo quality bimodal sound with minimal impact on battery life.#
Bimodal Fitting Flow
You can access the latest Bimodal Fitting Flow in Custom Sound® Pro.