Training and support
Cochlear is here to support you and your patients in all your cochlear implant needs.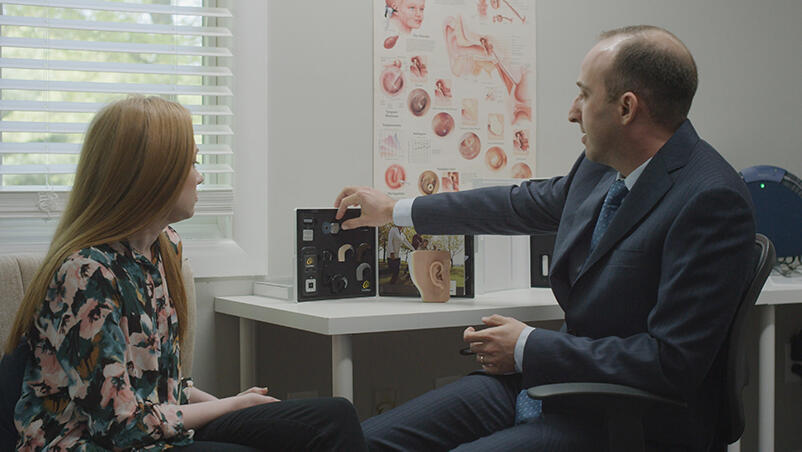 What you'll find on this page
Training topics
Support and resources
Expanding your practice with the Cochlear Provider Network
With a regionalized team in your area, Cochlear will support your needs from clinical education and training to patient management resources. We offer exclusive training to Cochlear Provider Network members through monthly webinars, introductory and advanced clinical trainings and 1:1 in-office education. Cochlear is also committed to providing information for CPN members on industry tools, resources, and opportunities.
What training and support does Cochlear provide?
CPN providers have access to resources and training on:
Candidacy identification & evaluation
Initial activation programming
Follow-up programming and audiology services
Billing and reimbursement guidelines
Counseling, troubleshooting and self-help services
Ongoing support, inclusive of continued education, practice management resources and events
Expanding your practice with the Cochlear Provider Network
*This provides a recommendation of when an adult may be referred for a cochlear implant evaluation, but does not guarantee candidacy based on indications. For the approved Cochlear Nucleus Indications, please refer to the important information booklet or physician's guides.
References
Sorkin DL. Cochlear implantation in the world's largest medical device market: utilization and awareness of cochlear implants in the United States. Cochlear Implants Int 2013; 14 (Suppl 1):S4– 12.
De Raeve L. Cochlear implants in Belgium: Prevalence in paediatric and adult cochlear implantation. Eur Ann Otorhinolaryngol Head Neck Dis 2016;133(Suppl 1):S57–60.
Derinsu U, Yüksel M, Geçici CR, Çiprut A, Akdeniz E. Effects of residual speech and auditory deprivation on speech perception of adult cochlear implant recipients.