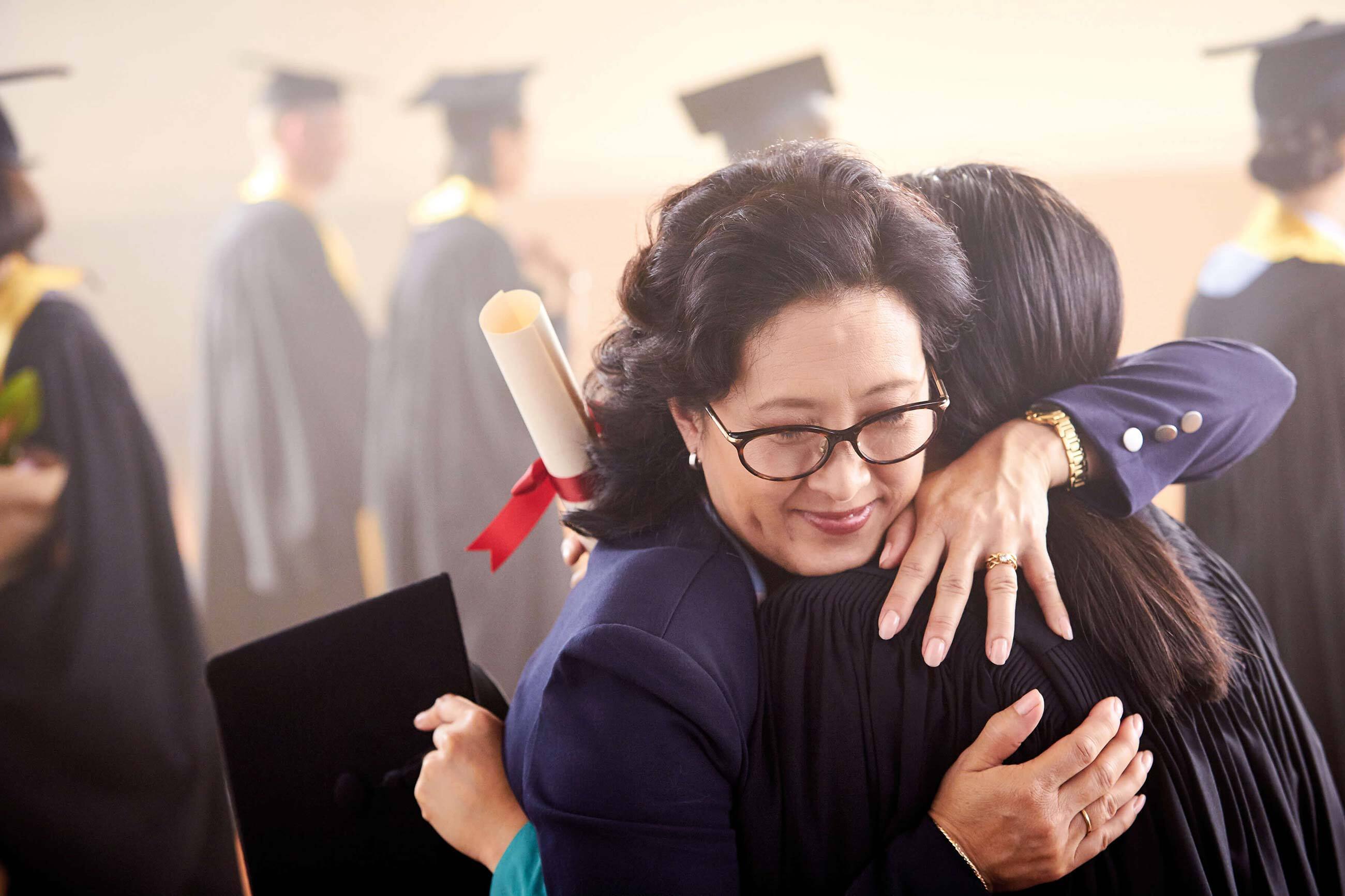 Smart bimodal hearing solution
Hear your best with both ears. Discover a smart bimodal hearing solution from Cochlear and ReSound.
Request information
The benefits of bimodal hearing
If you have hearing loss and experience difficulty understanding conversations, even when wearing high-powered hearing aids in each ear, you may need a different hearing solution. It may be time to consider a bimodal solution — a cochlear implant on one ear with a hearing aid on the other.
A bimodal solution may provide greater sound clarity and improved speech understanding, especially in noise.1 With a bimodal solution, you may also be able to determine where sound is coming from better, have an improved quality of life and enjoy improved satisfaction listening to music than with hearing aids alone.1,2
Two experts are better than one
Since 2011, Cochlear and ReSound have collaborated in the Smart Hearing Alliance to provide hearing solutions for people with all types of hearing loss. Whether the need is for hearing aids, hearing implants, or a combination of the two, our solutions work together seamlessly.
In a recent study, 95% of people who were no longer benefiting from hearing aids were significantly more satisfied with their hearing performance when they switched to our smart bimodal hearing solution.3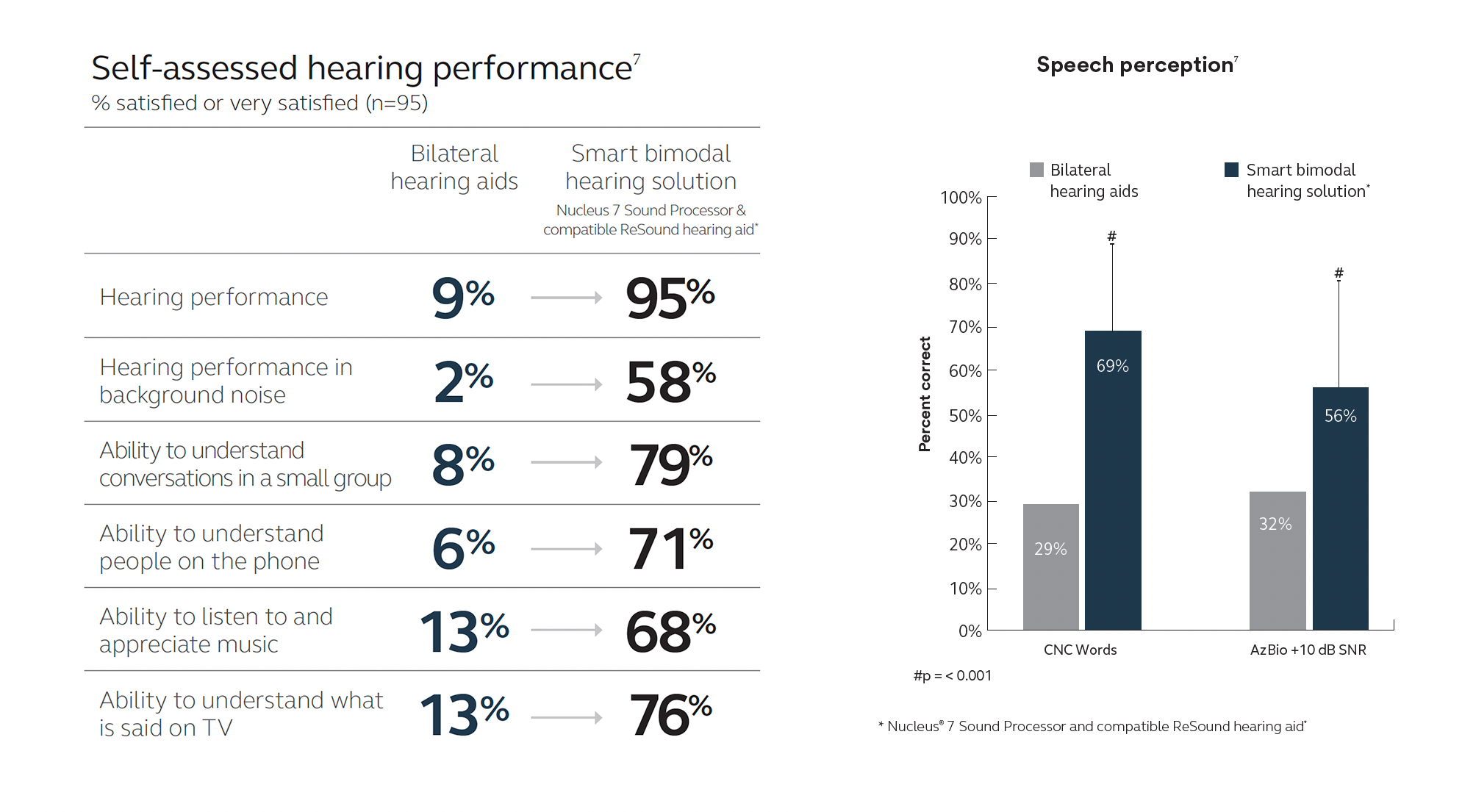 If you are seeking the most reliable, smallest, lightest bimodal solution, the Nucleus 8 Sound Processor and ReSound OMNIA™ deliver.3-6
Cochlear's Nucleus implants are the most reliable over 10, 20 and 30 years.7-10
Your choice of hearing aid model and disposable or rechargeable batteries.
A smart bimodal solution without sacrificing choice of cochlear implant accessories designed to improve lifestyle and performance in everyday situations.3-6
Bimodal direct streaming from compatible Apple® and Android™ devices.*
The Nucleus 8 Sound Processor equipped with next-generation Bluetooth® connectivity, will allow you to easily simultaneously stream sound to both ears—in more places and from more devices than ever before.11,12,13 ~

Additional bimodal hearing options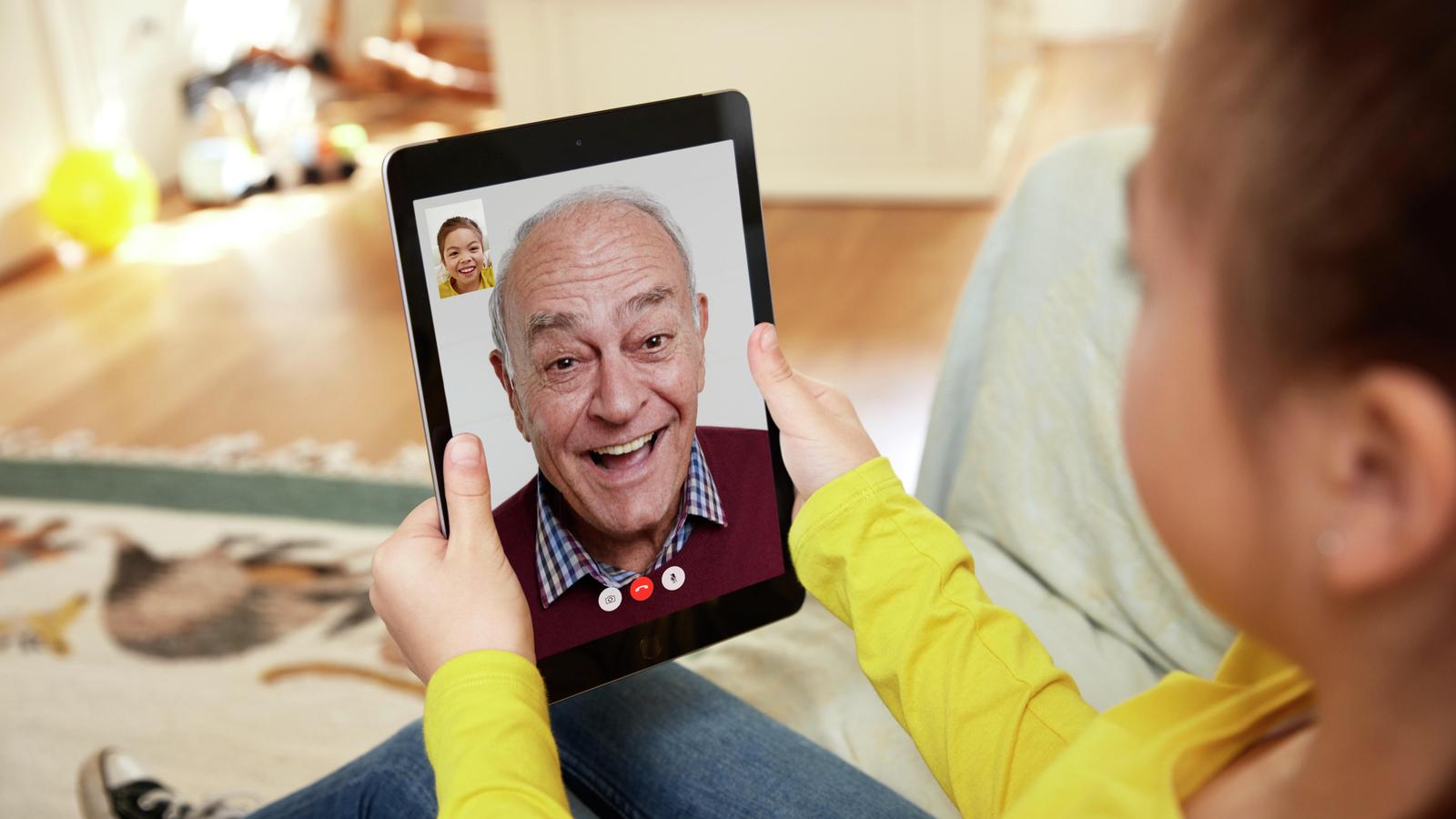 Cochlear offers a range of options designed to help you hear better with both ears, so you don't have to miss out on the moments that matter.
A Nucleus® 8, Nucleus 7 or Kanso® 2 Sound Processor and any hearing aid

You can experience streaming from your compatible Apple® or Android™ device directly to your Nucleus® 8, Nucleus 7, or Kanso® 2 Sound Processor, while enjoying the benefits of bimodal hearing with a ReSound hearing aid.*

A Cochlear Sound Processor and any hearing aid

Wearing a Cochlear Sound Processor with any professionally fitted hearing aid on the other ear can give you the benefits of bimodal hearing.

Simultaneous streaming to both ears

Stream calls, music and entertainment from your compatible smartphone directly to your sound processor and ReSound hearing aid.*
The smart bimodal hearing solution experience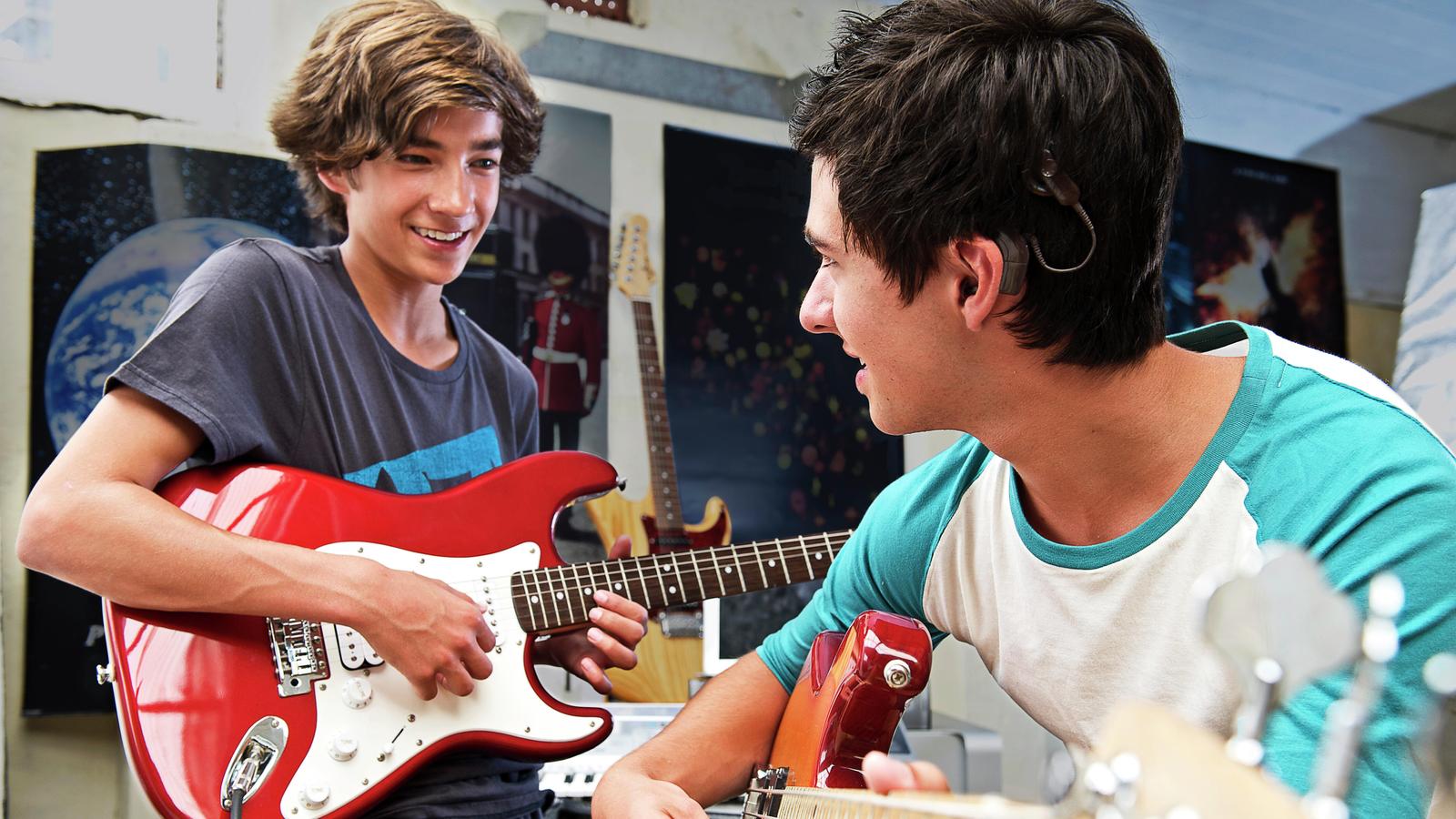 "My bimodal hearing technology from Cochlear and ReSound has helped me regain the life I thought I had lost. I will be forever grateful for this amazing gift of sound."

- Christopher J. - Nucleus® System recipient
Control and confidence

Personalize your hearing experience by directly controlling your sound processor and hearing aid settings using your compatible smartphone.

The smarter pair

To experience a smart bimodal hearing solution you need a:

Nucleus® 8, Nucleus 7, or Kanso® 2 Sound Processor
Compatible ReSound hearing aid*
Compatible Apple or Android device*
* For compatibility information and devices visit www.cochlear.com/compatibility and www.resound.com/compatibility
~As Bluetooth LE Audio compatible devices become available, a sound processor firmware update will be required to use certain features.
ReSound is a trademark of GN Hearing A/S.
Android, Google Play and the Google Play logo are trademarks of Google LLC.
Apple, the Apple logo, FaceTime, Made for iPad logo, Made for iPhone logo, Made for iPod logo, iPhone, iPad Pro, iPad Air, iPad mini, iPad and iPod touch are trademarks of Apple Inc., registered in the U.S. and other countries. App Store is a service mark of Apple Inc., registered in the U.S. and other countries.
The Bluetooth® word mark and logos are registered trademarks owned by Bluetooth SIG, Inc., and any use of such marks by Cochlear Limited is under license.
References
Gifford RH, Dorman MF, McKarns SA, Spahr AJ. Combined electric and contralateral acoustic hearing: Word and sentence recognition with bimodal hearing. Journal of Speech, Language, and Hearing Research. 2007 Aug 1;50(4):835-43.
Firszt JB, Reeder RM, Holden LK, Dwyer NY; Asymmetric Hearing Study Team. Results in Adult Cochlear Implant Recipients With Varied Asymmetric Hearing: A Prospective Longitudinal Study of Speech Recognition, Localization, and Participant Report. Ear Hear. 2018 Sep/Oct;39(5):845-862.
Cochlear Limited 2022. D1998842. CP1110 Technical Specifications.
GN ReSound. Data on File. 2023
Phonak Naída™ Marvel 027-0571-02/V2.00/2019-11/cu. Sonova and affiliates; 2019. Available from https://www.phonakpro.com/content/dam/phonakpro/gc_hq/en/products_solutions/hearing_aid/naida_marvel/documents/product_information_naida_m-sp_027-0571.pdf
Naída CI M90 Sound Processor Data Sheet. 027-N237-02 Rev C. Advanced Bionics AG and affiliates; 2022. Available https://www.advancedbionics.com/content/dam/advancedbionics/Documents/libraries/marvel-ci-product-support/com-en/Naida-CI-M90-Sound-Processor-Data-Sheet.pdf
Cochlear Limited. D1932780 V1 2021-03. Cochlear™ Nucleus® Reliability Report Volume 20, December 2021.
Cochlear Implant Reliability| MED-EL [Internet]. Medel.com. 2022 [cited 21 February 2023]. Available from: https://www.medel.com/hearing-solutions/cochlear-implants/reliability.
Reliability Report December 2022. 028-Q048-02 Rev B. Advanced Bionics AG and affiliates.; 2022.
Oticon Medical Reliability Report 2022. In accordance with European and Global Consensus on Cochlear Implant Failures and Explantations, ANSI/AAMI CI86 Standard. 224811UK - version C / 2022.09.
Naída CI M90 Sound Processor Data Sheet. 027-N237-02 Rev C. Advanced Bionics AG and affiliates; 2022. Available https://www.advancedbionics.com/content/dam/advancedbionics/Documents/libraries/marvel-ci-product-support/com-en/Naida-CI-M90-Sound-Processor-Data-Sheet.pdf
Introducing Bluetooth® LE Audio, Nick Hunn January 2022 https://www.bluetooth.com/wp-content/uploads/2022/01/Introducing-Bluetooth-LE-Audio-book.pdf
Cochlear Limited D1631375 Nucleus 8 Sound Processor Product Definition