Why Choose Cochlear™ Bone Conduction Solutions
We know firsthand that choosing the right bone conduction solution is an important decision and it can be life changing for you, your loved one or child.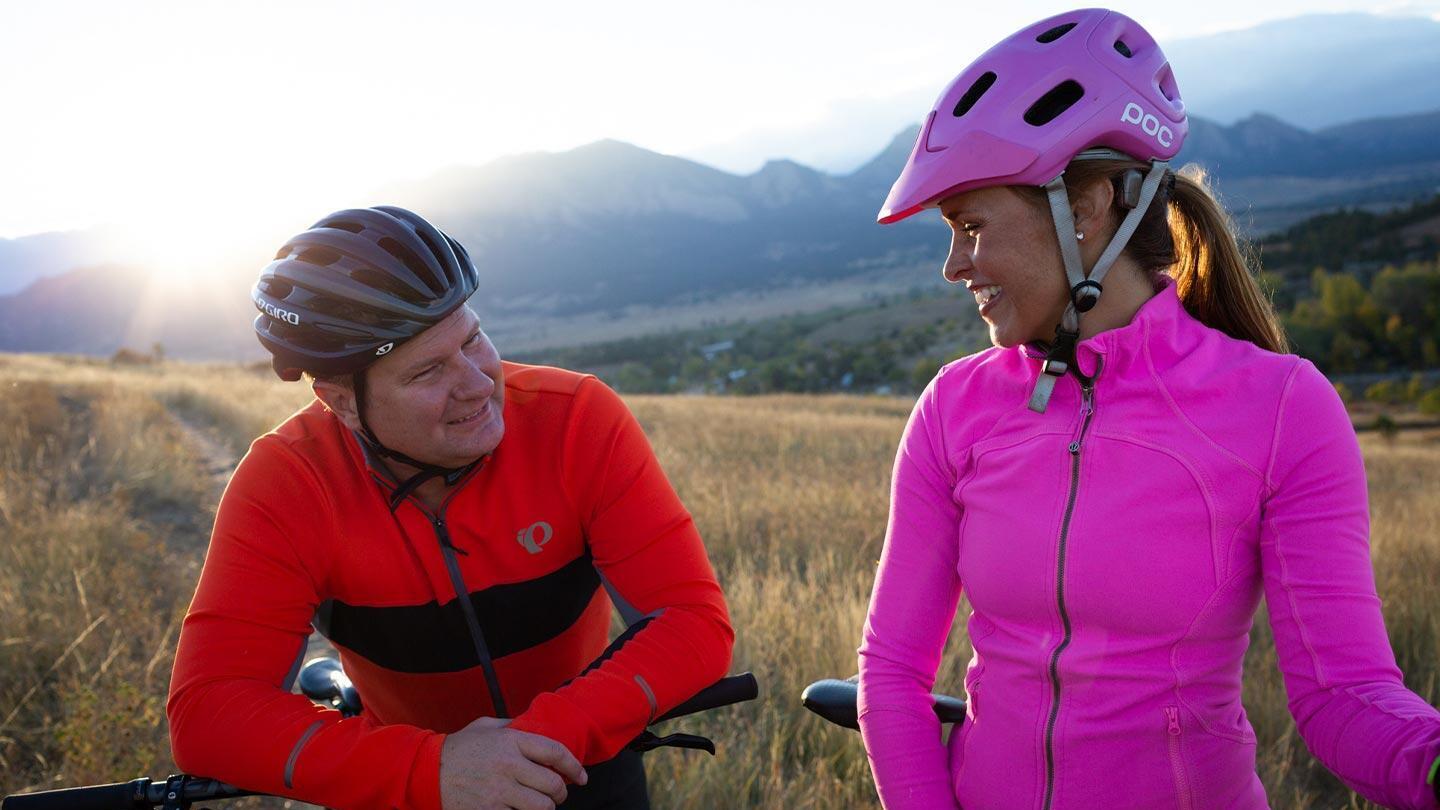 What you'll find on this page
Important considerations when choosing a bone conduction solution
Cochlear™ Baha® System performance
Cochlear™ Osia® System performance
Information about Cochlear services
As part of our promise to help you "Hear now. And always," we are committed to helping you achieve your best hearing experience every day. This means providing you with innovative hearing solutions and unsurpassed support throughout your entire hearing journey—today and into the future.
Quality Hearing Technology
Hearing Outcomes

Broadest Fitting Range

Our portfolio of sound processors are small in size and packed with power. Our Baha® and Osia® bone conduction solutions provide a dynamic hearing solution for those with hearing loss up to 65 dB SNHL.*† All are fully equipped with advanced sound processing technology, wireless connectivity, and smartphone compatibility.

Powerful Hearing Performance

Cochlear offers the most powerful bone conduction devices with the highest Maximum Power Output (MPO).1-3 The MPO of a hearing device plays an important role in a patient's ability to hear well. Cochlear bone conduction devices demonstrate they are equivalent to what can be expected to be delivered to the patient.

Dual Microphones

All of our bone conduction sound processors feature two microphones which filters out background noise to enable better hearing in noise.

Automatic Sound Processing

Cochlear's SmartSound® iQ technology automatically selects the appropriate program based on where you are and optimizes the sound to give you the best hearing experience possible.

Lifestyle Connectivity

Made for Smartphones

You can stream phone calls, videos, music and more to any of our bone conduction sound processors directly from your compatible smart phone device.‡§

Smart Apps

Monitor, manage, and control your bone conduction sound processor from our Smart App from a compatible device. ‡§

Wireless Accessories

All our bone conduction sound processors connect wirelessly and hands-free to your favorite devices without the need for neckworn loops.

Personalization

Baha Start

For those who aren't ready for a surgical solution or are not old enough for surgery, you can experience better hearing with our Baha Start solution. This non-surgical bone conduction solution uses the Baha Softband or SoundArc™, both of which are easy to use and compatible with one or two Baha 6 Max Sound Processors.

Portfolio of Bone Conduction Solutions

Cochlear offers a variety of bone conduction solutions, from non-surgical options to implantable solutions. All of them offer Cochlear's unique technology to hear your best.

Data Logging

Cochlear's data logging technology records detailed usage information that your audiologist can review and make any adjustments to ensure you are hearing your best.

Wearing Options

With the various wearing options provided among our non-surgical or implantable solutions, you can be sure our portfolio of bone conduction solutions provide powerful wearing options to best fit your hearing needs throughout your lifetime.

Try Before You Decide

You have the unique advantage to try bone conduction first, and hear the difference this technology can make for you, before deciding to move forward.
Quality Service and Support
Awareness

Raising Awareness

Cochlear is driving initiatives and partnering with non-profit organizations to address the importance of hearing health and the significance of treating hearing loss.

Lifetime Access

Insurance Coverage Support

Cochlear provides full-service reimbursement assistance, including submitting predetermination and appeals to health plans, which enables access for candidates and recipients. When a letter of medical necessity is required, Cochlear's cloud-enabled e-signature service makes the process fast and easy.

Lifetime Access

Cochlear's Health Economics Team is actively advocating for policies, including the sole sponsorship of the Standard of Care consensus, that will improve accessibility to hearing implants and new process technology for a lifetime.

Fast Personal Support

Hear Always Program

Cochlear's Hear Always Program is an exclusive program that provides expedited service if you ever have an issue with your sound processor.

Web-Based Support

myCochlear™ provides on-demand and personalized information about your device where and when you need it.

Community

Hearing Therapy Services

Cochlear's Communication Corner is an extensive rehabilitation website with resources in English and Spanish to help you improve your communication and listening skills.

Customer Support

Cochlear Family connects recipients to one another, to personalized resources and technology including specials, promotions, education and support with 24/7 access.

Community Support

Cochlear is the most chosen, most trusted hearing implant partner around the world, who has provided over 600,000 implantable hearing devices.6 At any point in your journey, you can easily connect with others who have been exactly where you are.
Quality Over Time
Quality Over Time

Reliability and Track Record

All of our bone conduction implantable solutions use the same strong foundation of our BI300 Implant with proven long-term reliability and sound transmission.2 The BI300 Implant is backed by clinical research demonstrating an excellent reliability rate of over 98%.4

Upgradability

Cochlear's bone conduction systems allow access to new sound processor technology without the need for additional surgery, no matter when you received your implant.

MRI Access

MRI examinations can be performed safely on a person with Cochlear's bone conduction implanted devices only under very specific conditions. In the United States, the Osia OSI200 implant is approved for MR conditional at 1.5T and 3.0T with implant magnet removed, and in Canada, the Cochlear Osia OSI200 Implant is MR Conditional at 1.5T with the magnet in place and the use of a MRI splint kit, and at 3T when the magnet is removed. The Baha System is designed for MRI compatibility. Sound processors need to be removed before any MRI scan.**

Technology Innovation

Cochlear invests on average 12% ($184.4 million in Fiscal year 2019) in the development of future innovations with a continued commitment to every recipient for a lifetime of hearing experiences.5
Why Choose Cochlear?
Delivering proven hearing performance and personalized service for over 40 years.
References
Norrman, J, Review of fitting ranges. Cochlear Bone Anchored Solutions AB, D773528, 2015.
Cochlear Bone Anchored Solutions AB, Mölnlycke, Sweden. Long term stability, survival and tolerability of a (novel) Baha implant system. In: ClinicalTrials.gov [Internet]. Bethesda (MD): National Library of Medicine (US). [Cited 2016 Jan 6]. Available from: https://clinicaltrials.gov/ct2/show/NCT02092610. NLM Identifier: NCT02092610.
Land J. Comparison tech data Baha 6 Max, legacy and competition. Cochlear Bone Anchored Solutions AB, Sweden. 2020; D1762475.
Vanaelst B. Literature review and Evaluation: BI300 Implant years and survival rate. Cochlear Bone Anchored Solutions AB, Sweden 2019.
Cochlear 2020 Annual Report – Available here: https://www.cochlear.com/intl/about/investor/annual-reports.
2018 Global Reliability Report. 027-N025-02 Rev B. Advanced Bionics AG and Affiliates.; 2018.