Baha® 5 general care and maintenance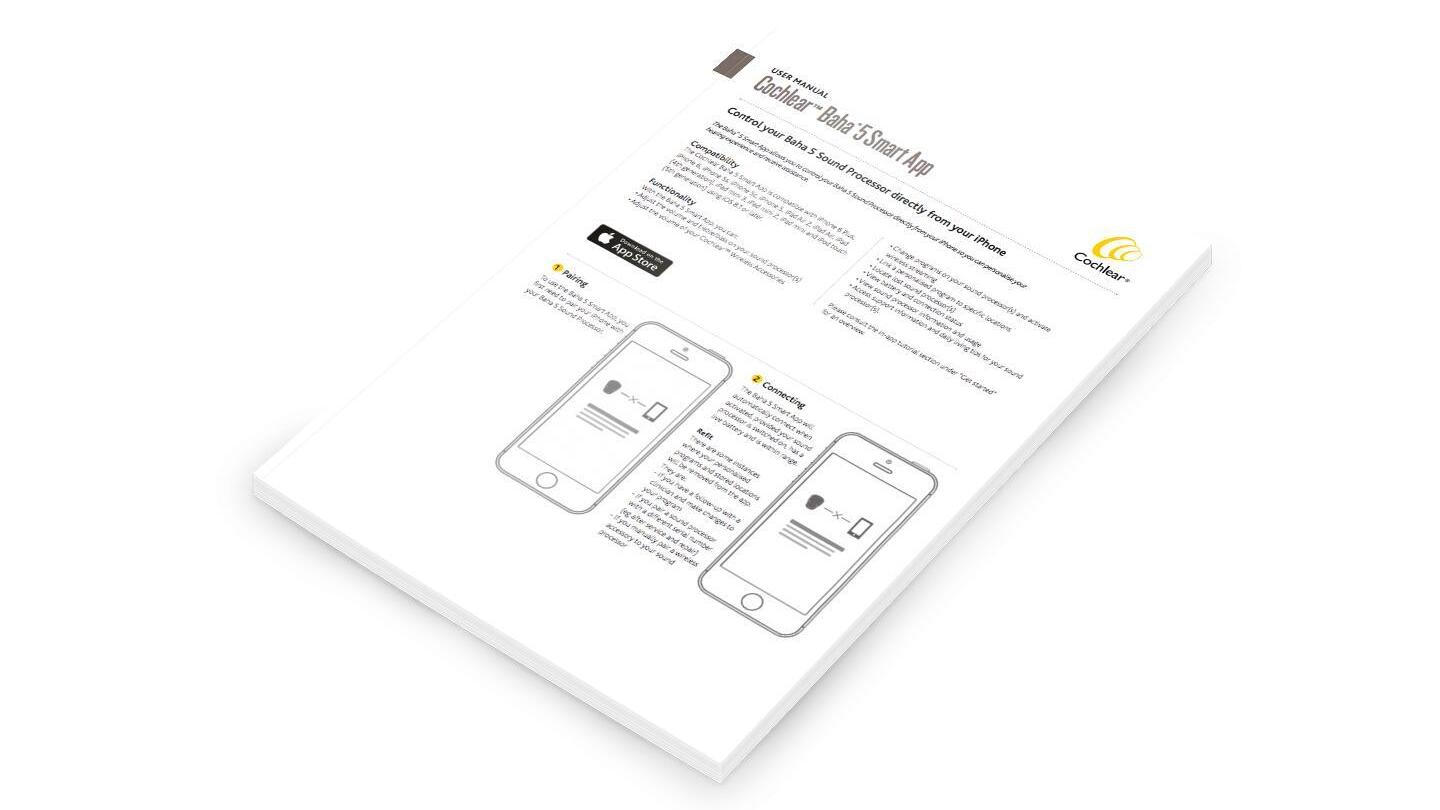 General maintenance:
Clean the external casing of your sound processor regularly with a sound processor cleaning wipe, and clean the snap with the small sound processor brush. To store your Baha sound processor safely when not in use, remove the battery and place the sound processor in its case or a Dri Aid Kit.
Caring for your abutment and skin:
Daily cleaning
After a few weeks, start cleaning the outside of the abutment daily using mild soap and plenty of warm water. An alcohol-free abutment cleaning wipe should be used to remove any debris around the base of the abutment. Once clean, the area should be gently dried with a clean towel or tissue. Any hair wrapped around the abutment should be removed.

Weekly cleaning
The inside of the abutment should be cleaned on a weekly basis, using the alcohol-free abutment cleaning wipes to avoid damage of the sound processor. Should you experience soreness or inflammation, or if the abutment feels loose, contact your hearing care professional.
Please log in to your Cochlear Family account for more Care and Maintenance tips and tricks.