Cochlear Celebration
2023 will be the 9th time Cochlear will bring together members of the Cochlear Community and Cochlear Family to celebrate, share and learn.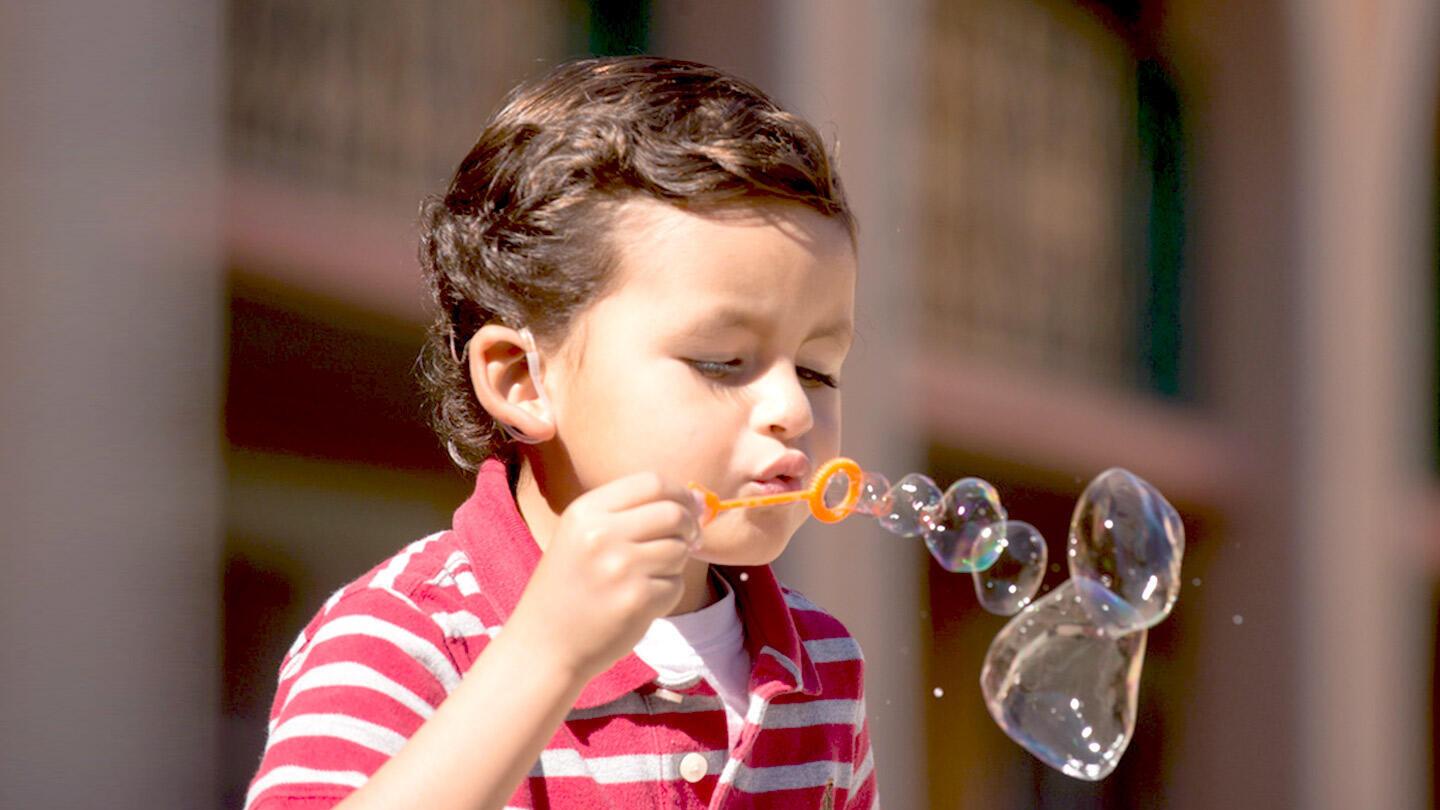 What is Cochlear Celebration?
Join us in New Orleans to connect with the Cochlear Family and celebrate the rich sounds of a vibrant city.
Celebration 2023 is the premier Cochlear Family event centered on helping you make the most of your Cochlear device. The fun-filled event brings family members from across America together with the aim of improving their hearing performance. Together we share our joys, challenges and personal triumphs.
Cochlear Celebration '23 helps new Cochlear Family members learn to hear their personal best and meet others with similar experiences.
Get tips and strategies from Cochlear experts to help you appreciate music with a Cochlear device.
Optimize your Cochlear technology at education sessions run by experts.
Meet Cochlear Family members with personal stories to share.
Enjoy a private party filled with entertainment and camaraderie with your Cochlear Family members.
Gather hands-on tips to maximize your hearing performance at the Information EXPO.
And there's something for kids too, with childcare and teens programs (pre-registration required).
"You cannot imagine the experience of this Celebration. The joy is phenomenal. I have never experienced anything like it!"

-Celebration Attendee
For Kids Only
Childcare
Onsite and offsite programs keep your youngsters, age 13 and under, healthily stimulated. Nonstop fun awaits every kid from toddler to tween.
Teen Scene
In the spirit of Celebration '23, Teen Scene gives 14- to 18-year-olds a place to socialize, brainstorm, voice ideas and bond together. The weekend features thrilling adventures, camaraderie, real — not virtual — laughing out loud (LOL), challenging games and inspiring stories that unite teenagers for the journey ahead, just like family.
"I'm the only teen in my school system with a cochlear implant. Before I went to the Celebration, I felt like there wasn't anyone else like me. When I'm with my new Cochlear friends, they can relate and understand."

- Celebration 2011 Attendee
Memorial Day Weekend
When: May 25-28, 2023
Where: New Orleans, Louisiana