Cochlear Wireless TV Streamer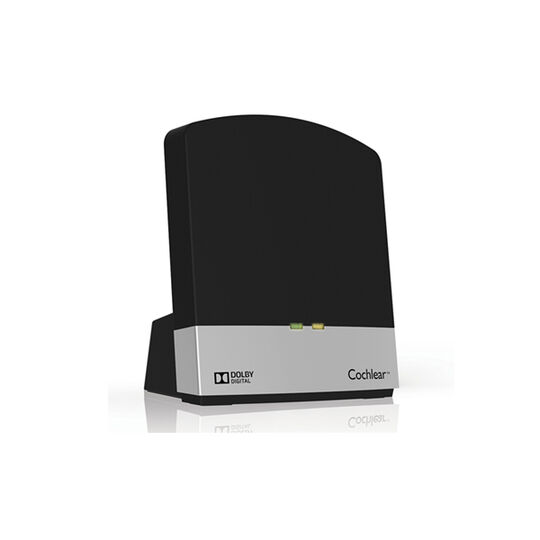 Cochlear Wireless TV Streamer
Compatibility
Compatible with the Nucleus® 8, Nucleus 7, Kanso 2, Nucleus 6, and Kanso sound processors
Product information
Overview
The Cochlear™ Wireless TV Streamer is designed to help you enjoy clear, crisp stereo sound directly from your TV, without the need for any extra cables or wires. With the Wireless TV Streamer you can enjoy your favourite TV programs and movies without turning up the volume and disturbing others.
- Share a favourite show by pairing the TV streamer with as many sound processors as desired.
- Enjoy freedom of movement with a range of up to 7 metres.
- Easy connection and automatic reconnection.
- No need to charge: the micro USB at the back plugs straight into power source.
- Supports analog and digital inputs.
Product colour
Black/Silver
Product size
Weight: 93 g
Dimensions: 91 mm high x 83 mm wide x 47 mm deep.
What's included
TV Streamer, AC/DC adapter, USB jack, Smartphone adapter, USB cable (USB-micro USB) and connection cables.