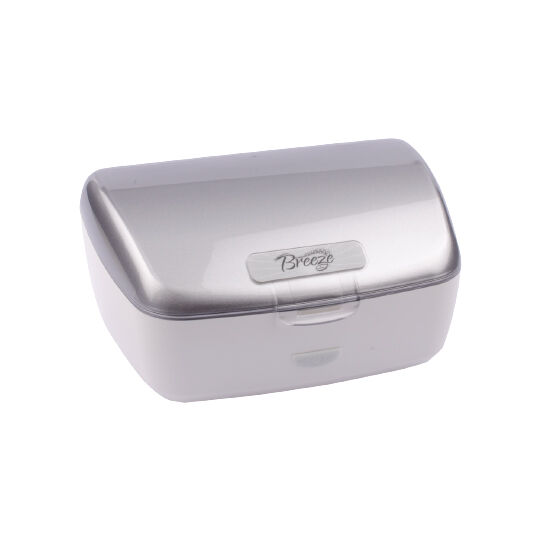 Compatibility
Compatible with Nucleus® 8, Nucleus 7, Nucleus 6, Kanso®, and Baha® 5 Series Sound Processors.
Product information
Overview
Breeze by Dry & Store® is a drying unit that gently circulates warm, dry air around your sound processor to capture any moisture that could potentially damage your hearing device. It is used with a disposable Dry-Brik® desiccant which lowers the humidity, and captures moisture released during the drying cycle.
- Large enough to hold two sound processors.
- Used with a disposable Dry-Brik desiccant (one included).
- AC Power Adaptor included; additional Dry-Brik desiccant is sold separately.
Product colour
Grey
Product size
Weight: 0.5kg.
Dimensions: 18.3 cm wide x 12.4 cm deep x 8.4 cm high.