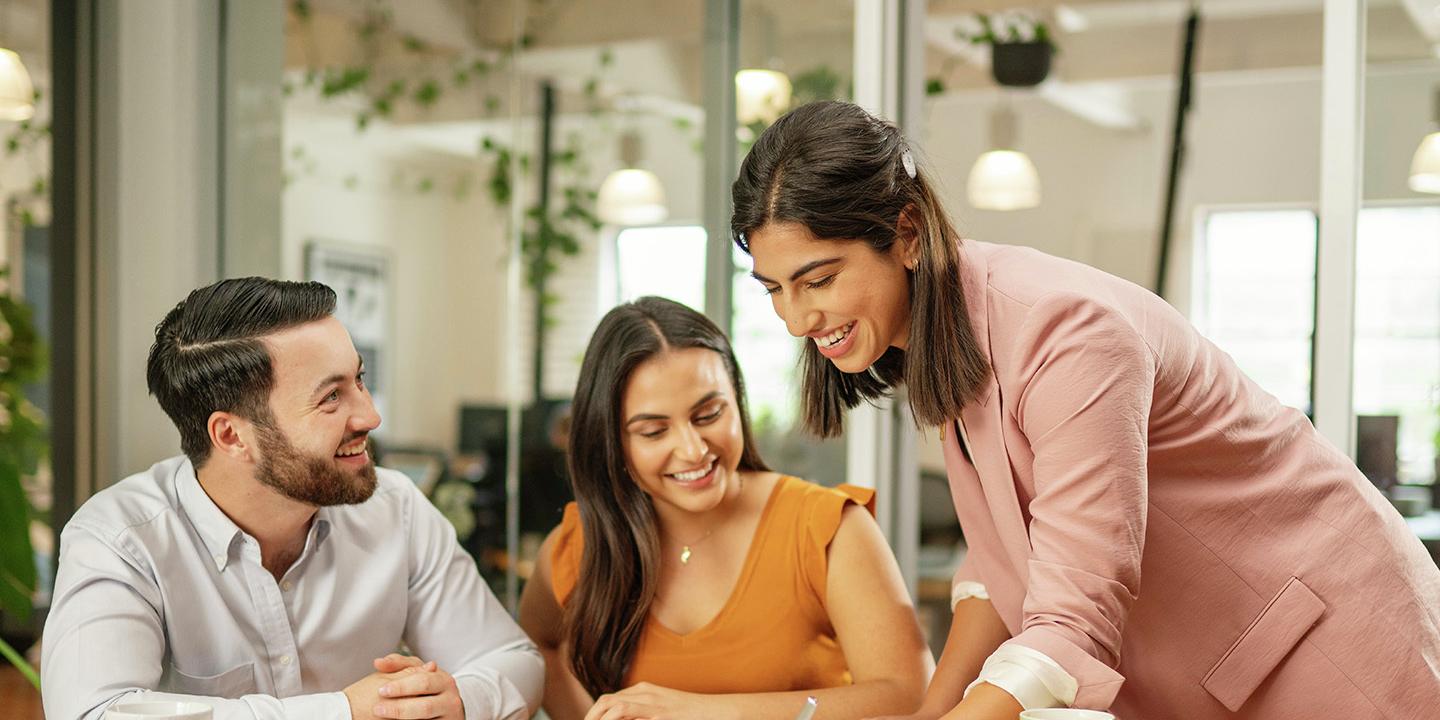 Resources for referrers
If your patients are struggling with their hearing aids, referral for a hearing implant assessment may be the appropriate next step.
What you'll find on this page
An introduction to the Cochlear Peer Network (CPN)
Bespoke training courses for referrers with Cochlear Academy
How Cochlear's Engagement Team can support you and your patients when considering hearing implants
Cochlear Peer Network
The CPN is a professional support network for hearing health professionals who may not routinely work with hearing implants but have a desire to learn more. The CPN aims to empower you to improve access to hearing implants for your patients/clients.
Considering a referral?
Research shows that auditory implants can improve hearing outcomes and quality of life in a cost-effective way for those who are suitable1,2. Yet, only about 5% of eligible adults receive a cochlear implant3. The awareness of Hearing Health Professionals is considered a main driver for access to hearing implants4.
Through Cochlear Academy, our online training and education platform, you can find the support you and your colleagues need to confidently identify and refer appropriate patients for implant assessment.
Join the CPN and register for training courses and support material specifically designed to help you and your patients consider hearing implants.
The Engagement Team
Supporting you
Professional development, education and support material, covering the latest Cochlear™ hearing implant technology, referral criteria and counselling tools.
A dedicated team of audiologists (the Engagement Team) to answer your questions, and provide information and support.
Supporting your patients
Providing information about life with hearing implants and encouraging them to consult with their audiologist to find out more.
Offering connections to Cochlear volunteers, who are happy to share their experiences.
References
Buchman et al, Assessment of speech understanding after cochlear implantation in adult hearing aid users: A non-randomized controlled trial. JAMA Otol HNS Aug-Oct 2020.
Farinetti et al, Quality of life in bimodal hearing users (unilateral cochlear implants and contralateral hearing aids). Eur Arch Otorhinolaryngol 2015:272;3209-3215 DOI 10.1007/s00405-014-3377-8.
Raine C. Cochlear implants in the United Kingdom: awareness and utilization. Cochlear Implants Int. 2013;14 (suppl 1):S32-37.
Buchman CA, Gifford RH, Haynes DS, Lenarz T, O'Donoghue G, Adunka O, Biever A, Briggs RJ, Carlson ML, Dai P, Driscoll CL. Unilateral cochlear implants for severe, profound, or moderate sloping to profound bilateral sensorineural hearing loss: A systematic review and consensus statements. JAMA Otolaryngology–Head & Neck Surgery. 2020 Oct 1;146(10):942-53.