Training and development
Whether you want to learn something new or build your current expertise as a cochlear implant or Baha professional, Cochlear can support you with education and training.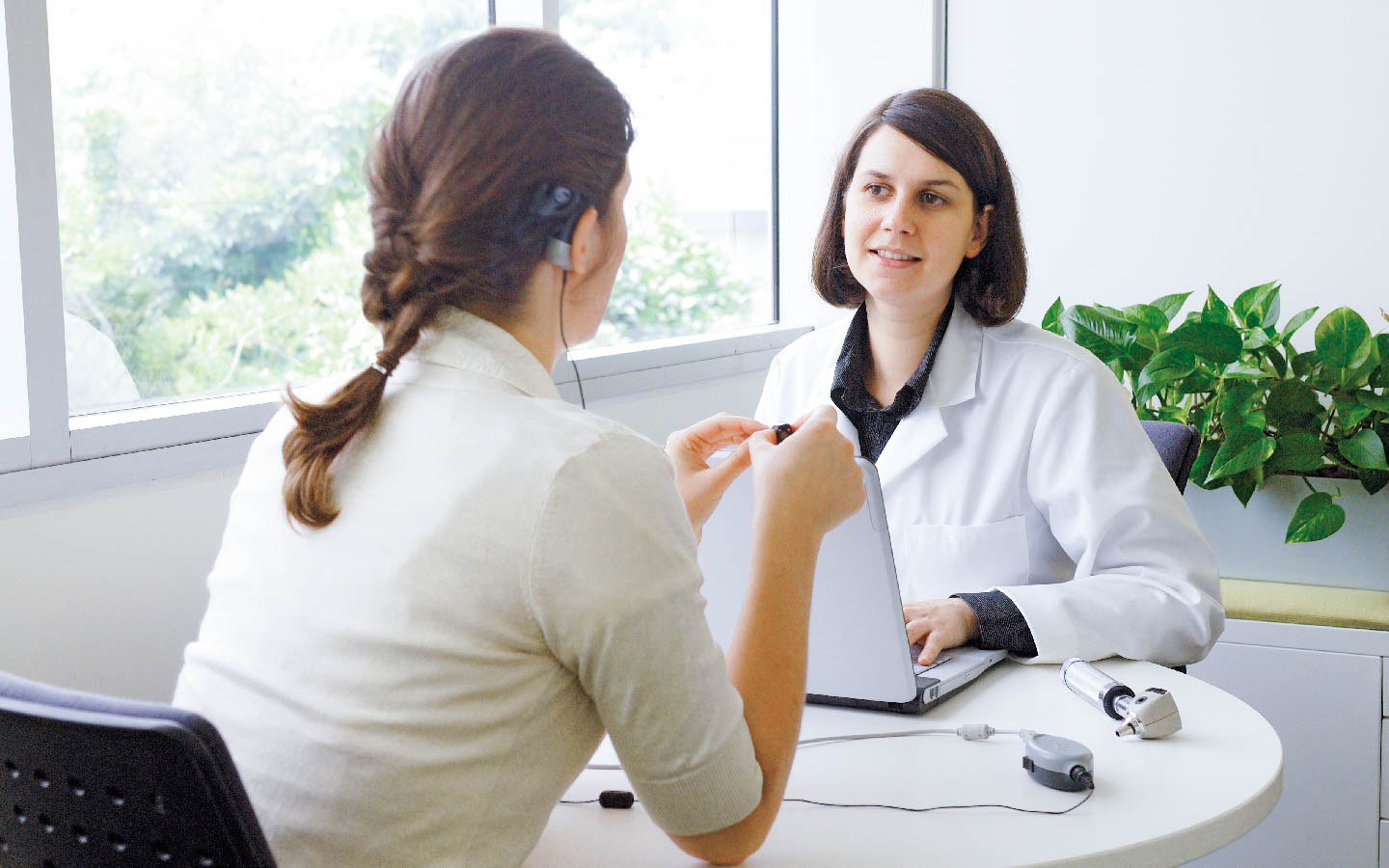 We have designed Cochlear's professional education programmes to help you develop or enhance the skills you need to work with implantable hearing technology.
Cochlear is proud to help prepare surgeons, audiologists, speech therapists and other hearing health professionals for today's clinical challenges.
We designed the courses for professionals with varying levels of hearing implant experience – from an introduction to hearing implants to advanced courses on new technology.
To stay up to date on all our professional educational opportunities browse the courses below or contact your local cochlear representative.
Cochlear education webinars
RECORDED

Auditory-Verbal Therapy: Basics and Principles

Register now to view the recording.


Register here

Baha 5 System Overview

This webinar focuses on surgical and non- surgical wearing options for Baha®, the Baha® 5 Sound Processor family and their multiple connectivity options.


Register here

Baha 5 System Candidacy and Criteria

Understand which types of hearing losses are suitable for Baha® and the reasons why.


Register here

Bilateral Benefits of the Baha® System

This webinar explores how Bilateral Baha® can improve a patients listening experience and explains how our signal processing strategy helps achieve good outcomes for Bilateral patients.


Register here

Baha Fitting Software

Take a tour of the Cochlear Baha fitting software to discover key features and understand the fitting flow.


Register here

Baha Fitting Software case study

A short 10 minute case study to demonstrate the requirements of the Baha fitting software.


Register here

Baha Fitting Prescription

Get to grips with how prescription formulas work for bone conduction and how this differs for single sided deafness.


Register here

Baha 5 Smart App

Discover all the feature and functions of the Baha 5 Smart App.


Register here

Busting Baha Myths

This session will look at several common myths that may stand in the way of a successful Baha referral. Case studies will be used to integrate learning.


Register here

Coaching and Counselling
Coaching and Guiding Remotely in Clinical Practice

This is a series of 3 webinars. By the end of the 3 webinars you will be able to:

Describe ways to develop strong working relationships with recipients and family members.
Recognise the difference between informing, guiding and coaching.
Identify which approach to use with a recipient or family member.
Demonstrate good listening skills whilst being physically distant.
Explain why behaviour change is a challenge and how to facilitate change.
Identify methods that may help recipients and families gain perspective and understanding about what they can do to benefit more from the hearing device.
Respond flexibly to people's challenges around their hearing needs.

Webinar #1: Building and maintaining a good relationship when remotely coaching

Webinar #2 Coaching to Support Change

Webinar #3: Goals and Change as a process


Webinar #1: Register here


Webinar #2: Register here


Webinar #3: Register here

Cochlear Baha SoundArc

Learn more about the Cochlear Baha SoundArc including some hints & tips on how to fit the SoundArc effectively.


Register here

Cochlear Baha 5 Troubleshooting Tips

Learn about troubleshooting sound quality issues and problems with the Baha 5 System. You will learn:

How to check and troubleshoot each connection type - Connect, Attract, Softband, SoundArc
Troubleshooting the Baha 5 System sound processors - Baha 5, Baha 5 Power and Baha 5 Superpower and when to send these devices for repair.


Register here

Cochlear Rehabilitation Tools: Practical Tips

Register now to view the recording.


Register here

Cochlear Technology update with Chief Technology Officer Jan Janssen

This webinar is a recording that was presented at the BCIG conference in March 2020. Jan Janssen will present an overview of Cochlear's technology and the innovations we have brought past present and future. This will present the technology along with the evidence behind the developments. Register now to view the webinar recording.


Register here

Cochlear True Wireless Devices

Learn about the features and benefits of our full range of Cochlear™ True Wireless Devices, our Made for iPhone functionality, and the Baha 5 Smart App.


Register here

Considerations and Rationale for Cochlear Implant Electrode Design – Past, Present and Future

In this webinar you will be introduced to historical development of electrode arrays and discusses various aspects that guide and influence the electrode array. This will be presented by EMEA surgical specialist Matthias Grams. Register now to view the recording.


Register here

Fitting Cochlear Nucleus 7 Hybrid Mode

In this webinar you will learn about the features of the Nucleus 7 hybrid mode and which patients are suitable for this option. You will also learn how to fit the processor and programme it in Custom Sound. Register now to view the recording.


Register here

How the BC Drive™ Transducer Technology in the Baha 5 System helps in Baha fittings

Take a look inside the Baha device and discover how the power level is achieved in the Cochlear Baha® family of Sound Processors.


Register here

Practical Tips on Advanced NRT

This webinar will guide you through how to measure advanced NRT in post operative and intraoperative cases.


Register here

Rehab
Optimising outcomes through family-focused practice using the latest Cochlear innovative technologies

Register now to view the recording.


Register here

Telepractice in Auditory Verbal Therapy: Getting Started Part-1

Register now to view the recording.


Register here

Telepractice in Auditory Verbal Therapy: Getting Started Part-2

Register now to view the recording.


Register here