Surgical Care
Surgical Care solutions are designed to enhance patient outcomes through actionable intraoperative insights that optimise device placement.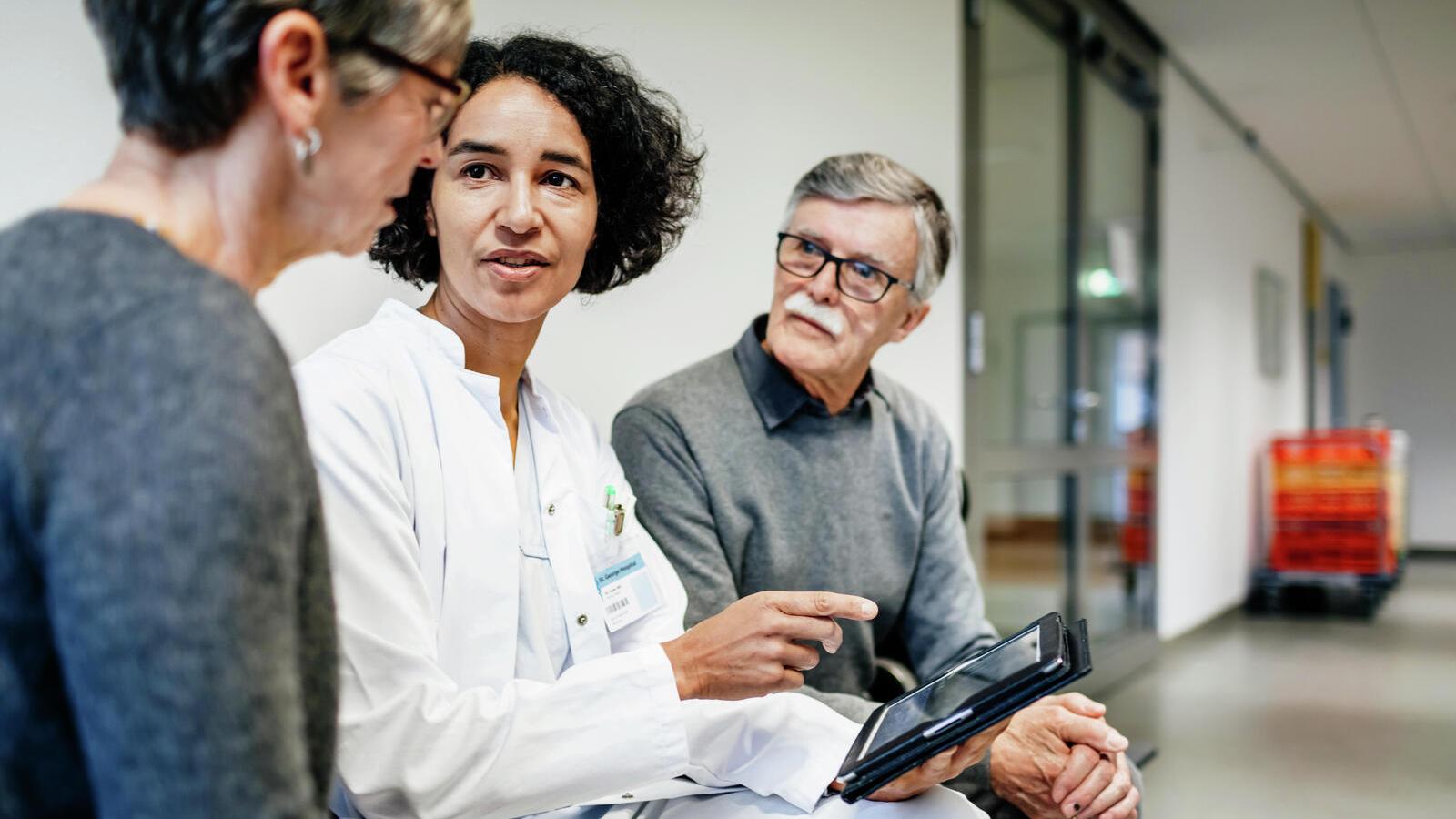 What you will find on this page
Optimising surgical outcomes using intraoperative tools
The Nucleus® SmartNav System*
Optimising surgical care
We understand the importance of your role in delivering the best possible hearing outcomes to your patients. That's why we continue to pioneer new technology and develop solutions that are designed to improve the surgical experience for you and your patients.
With Surgical Care solutions, patient outcomes may be enhanced through intraoperative tools and insights. With increased confidence in device placement, you can optimise surgical outcomes as well as post-operative clinical performance.
The Nucleus® SmartNav system
The Nucleus® SmartNav system aims to set a new benchmark in intraoperative measurement, providing wireless, real-time insights during surgery to support the navigation of electrode insertion for cochlear implant patients. This iPad-based solution and off-the-ear processor provides an intuitive workflow to help you in surgery, giving you real time feedback for in-theatre decision making. Nucleus SmartNav helps you track and monitor electrode insertion to achieve the desired placement and hearing outcomes.
The Nucleus SmartNav intraoperative metrics include:
Placement Check – provides valuable information on final electrode placement and is designed to reduce the need for intraoperative imaging post electrode insertion.1-3
Angular insertion depth – provides real-time measurement of angular insertion depth and final electrode position.4-6
Speed of insertion – provides feedback on speed and consistency of the electrode insertion.7-8
Impedance and AutoNRT® measurements – provides assurance that the device is operating as intended, prior to leaving the operating room.9-10
References
* Cochlear™ Nucleus® SmartNav App
Cochlear Limited. D1653452 V1 SEP19. Execution of Electrode Array Tip Fold Over Detection Algorithm Sensitivity Validation.
Cochlear Limited. D1639507 V1 OCT19. Clinical Investigation Report (CLTD5663 Volta Study).
Cochlear Limited. D1640845 V1 OCT19. Clinical Investigation Report (CLTD5676 study).
Morrel, W. G., Holder, J. T., Dawant, B. M., et al. Effect of Scala Tympani Height on Insertion Depth of Straight Cochlear Implant Electrodes. Otolaryngology—Head and Neck Surgery. (2020); 194599820904941. Available from https://doi.org/10.1177/0194599820904941.
Skarzynski H, Lorens A,Matusiak M, Porowski M, Skarzynski PH, James CJ. Cochlear implantation with the Nucleus slim straight electrode in subjects with residual low-frequency hearing. Ear Hear (2014); 35(2):e33-43.
Heutink, F.,de Rijk, S. R., Verbist, B. M., Huinck, W. J., & Mylanus, E. A. M. Angular Electrode Insertion Depth and Speech Perception in Adults With a Cochlear Implant: A Systematic Review. Otology & Neurotology. (2019). 40(7):900–910. Available from https://doi.org/10.1097/MAO.0000000000002298.
Kontorinis G, Lenarz T, Stöver T, Paasche G. Impact of the insertion speed of cochlear implant electrodes on the insertion forces. Otol Neurotol. (2011 Jun); 32(4):565-70.
Todt I, Mittmann P, Ernst A. Intracochlear fluid pressure changes related to the insertional speed of a CI electrode. Biomed Res Int (2014); 2014:507241.
Page JC, Cox MD, Hollowoa B, Bonilla-Velez J, Trinidade A, Dornhoffer JL. Trends in Intraoperative Testing During Cochlear Implantation. Otol Neurotol. (2018 Mar); 39(3):294-298.
Botros et al. AutoNRTTM: An automated system that measures ECAP thresholds with the Nucleus® FreedomTM cochlear implant via machine intelligence. Artificial Intelligence in Medicine (2007) 40, 15—28.