Hybrid cochlear implants for children
Hybrid cochlear implants may help your child get back the sounds they're missing.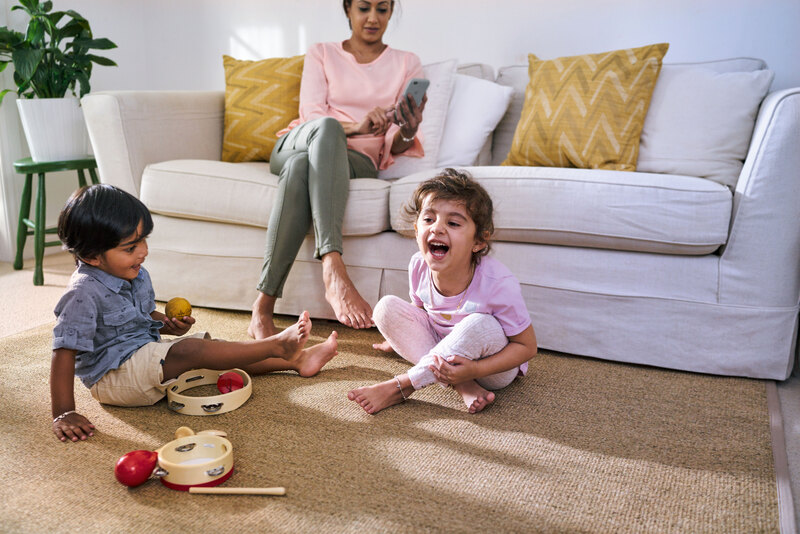 What you'll find on this page
Why high-frequency sounds matter.
Information on hybrid cochlear implants for children.
Can hybrid hearing help your child?
Does your child hear low-frequency sounds, such as the rumble of thunder, but struggles with high-frequency sounds like whistles and the laughter of other children?
Hybrid cochlear implants, also known as electro-acoustic hearing, may help your child hear a wider spectrum of sounds.
Hybrid cochlear implants for children
If your child can hear some low-frequency sounds but misses high-frequency sounds, a hybrid cochlear implant may be a solution. It uses any natural low frequency hearing your child may still have, while providing access to the high-frequency sounds they're missing.
A hearing specialist will be able to advise if your child may benefit from Cochlear™ Hybrid™ Hearing.
"The thing that really sets Cochlear apart from other implant companies is the fact that they're so progressive. The technology that they've developed is so user-friendly and integrated into people's lifestyles"*

- Colleen, Audiologist
Why high-frequency sounds matter
If your child has high-frequency hearing loss, they can hear some sounds, but not others. Hearing a wider range of frequencies may help with language development.1
High-frequency sounds include consonants, which help your child distinguish between words and detect emotion. Without them, words can merge, making what your child hears jumbled and sometimes difficult to understand.
Without a wide range of hearing, it may be difficult to hear higher pitch sounds like a whistle blowing, a school bell or another child's voice.
Find a hearing implant specialist near you
References
Stelmachowicz P, Pittman A, Hoover B, Lewis D, Moeller M. The Importance of High-Frequency Audibility in the Speech and Language Development of Children With Hearing Loss. Archives of Otolaryngology–Head & Neck Surgery. 2004;130(5):556.