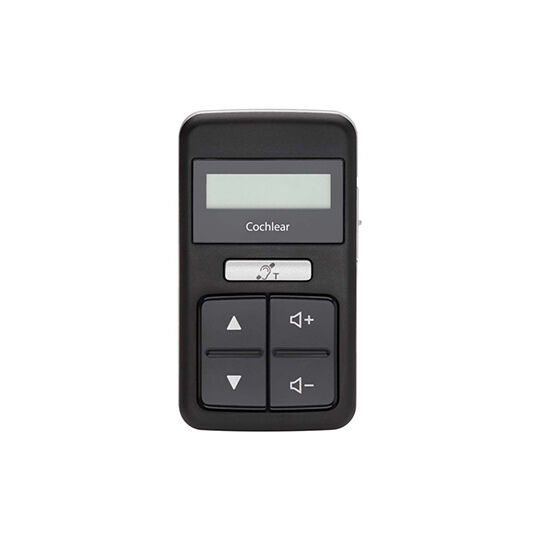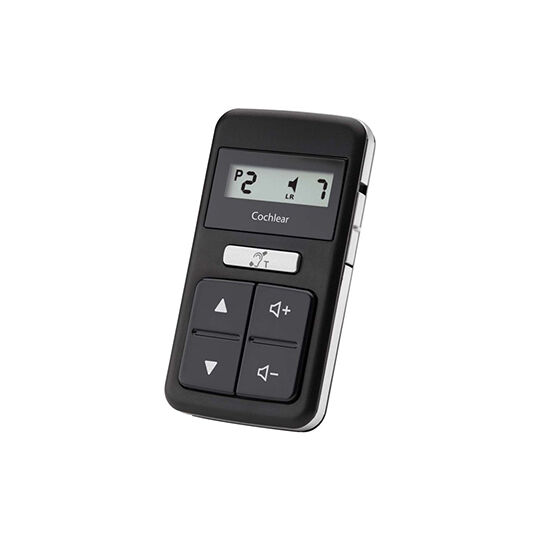 Compatibility
Compatible with the Nucleus® 8, Nucleus 7 and Kanso 2 sound processors
Product information
Overview
The Cochlear™ Remote Control is a pocket-sized hand-held remote control that allows you to adjust commonly-used functions of your Cochlear Nucleus® 8 Sound Processor.
- Change programs.
- Turn volume or sensitivity (if available) up and down.
- Control audio streaming from True Wireless™ devices.
- Turn telecoil on and off.
- Can communicate with two compatible Nucleus Sound Processors (bilateral) at the same time.
- Powered with disposable CR2032 or 5004LC 3V standard lithium coin cell batteries.
- Weight: 35g. Dimensions: 66 mm long x 36.5 mm wide x 10.6 mm deep.