Cochlear Wireless Phone Clip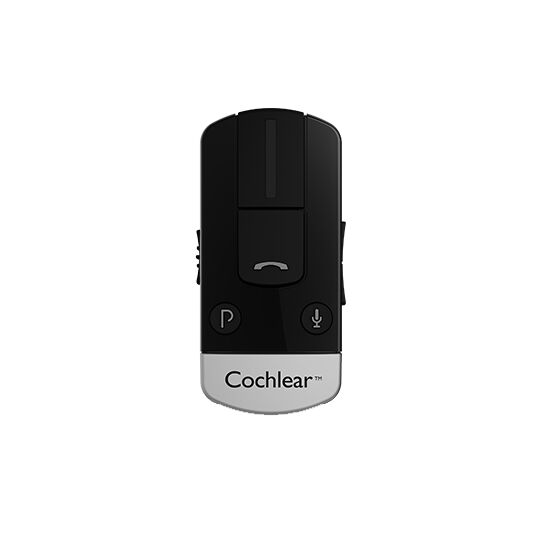 Cochlear Wireless Phone Clip
Compatibility
Compatible with the Nucleus® 8, Nucleus 7, Kanso 2, Nucleus 6, and Kanso sound processors
Product information
Overview
The Cochlear™ Wireless Phone Clip is a small, lightweight device that clips onto clothing to give you a secure, hands-free connection to phone calls, music, GPS directions, and more from your smartphone or Bluetooth® enabled device.
- Stream quality stereo sound from your phone to your sound processor without wires, ear buds or neck worn devices.
- Make, answer and reject calls (and adjust volume) without having to touch your phone.
- Easy access to smartphone voice control functionality.
- Stream music and GPS directions directly to your sound processor.
- Private and secure connection.
- 6 hours of talk time; 80 hours of standby time.
Product colour
Black/Silver
Product size
Weight: 25g
Dimensions: 69 mm long x 32 mm wide x 13 mm deep.
What's included
Cochlear Wireless Phone Clip
Cochlear Wireless Phone Clip User Manual
Wall Plug with cable
Carry Case
Optional neck strap
True Wireless User Guide