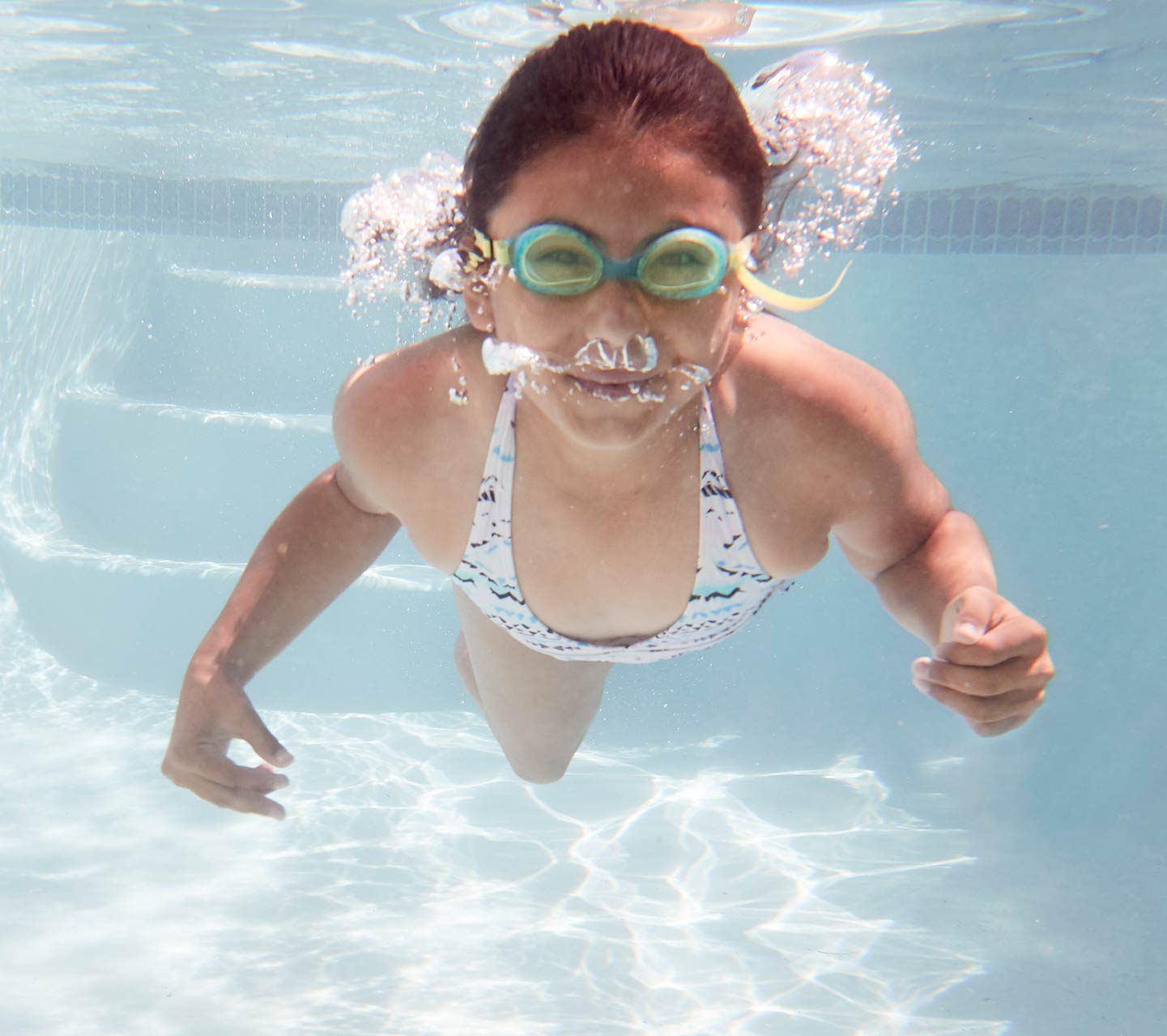 Cochlear™ water-safe accessories
With Cochlear's sound processor water-safe accessories, neither you nor your child have to miss out on being in or around water.
Make a splash with the Aqua+ accessories
Everyone is drawn to the water, whether it's swimming in the ocean or spending time in the pool. It's understandable that you might feel you need to stay away from water to protect your sound processor. Our Nucleus® Sound Processors and Osia® Sound Processor are splash-proof and dust-proof as well as water resistant.*
And with the Aqua+ reusable silicone sleeve, your sound processor becomes waterproof* as well.
Water protection for all your favorite activities
"He loves, loves, loves being in the water. And he loves interacting with his friends all the time."

-Jen H., mother of Nucleus® recipient
Swim to your heart's content

You can reuse the Aqua+ accessory up to 50 times.

Enjoy swimming in the pool or at the beach

You can use the Aqua+ in salt, fresh and chlorinated water. It can be submerged to almost 10 feet* for two hours, so you can enjoy surfing, snorkeling and swimming.
Available for Nucleus 7, Kanso® 2 and Osia 2 Sound Processors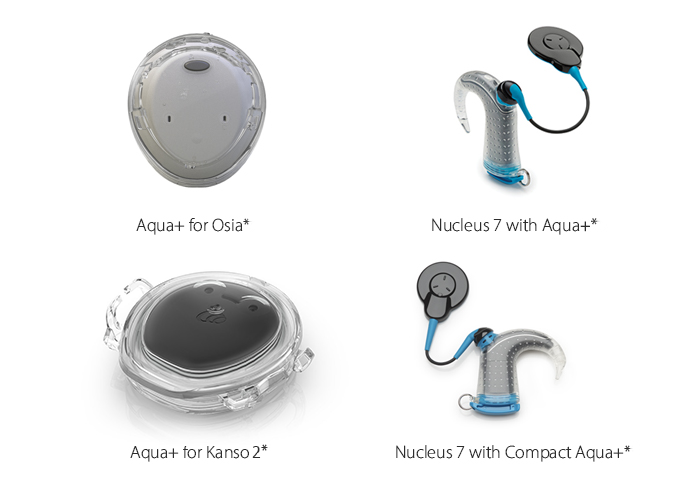 Enjoy water-based activities with an Aqua+ accessory.
Can be submerged to almost 10 feet for two hours*
Can be reused up to 50 times
The Aqua+ accessory for the Nucleus 7 Sound Processor is available in a compact and standard size

Key features of the Aqua+ accessories:

Water resistant to level IP68*
Flexible watertight housing envelops your sound processor
Specially designed waterproof coil connects to your Nucleus 7 Sound Processor within the sleeve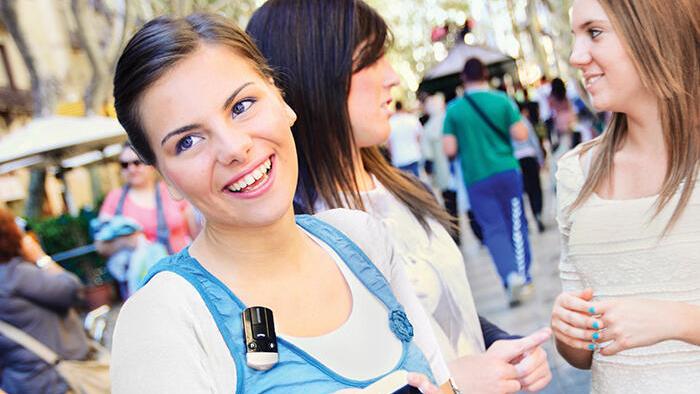 The Plus One Program
Our Plus One Program allows you to save an accessory choice, including the Aqua+ accessory, for a future date up to a year. This gives you the opportunity to use your Nucleus Sound Processor before making your final accessory selection.