Nucleus® Implants
Cochlear provides a broad range of implants and electrodes to address your type of hearing loss, cochlea anatomy and surgeon preference.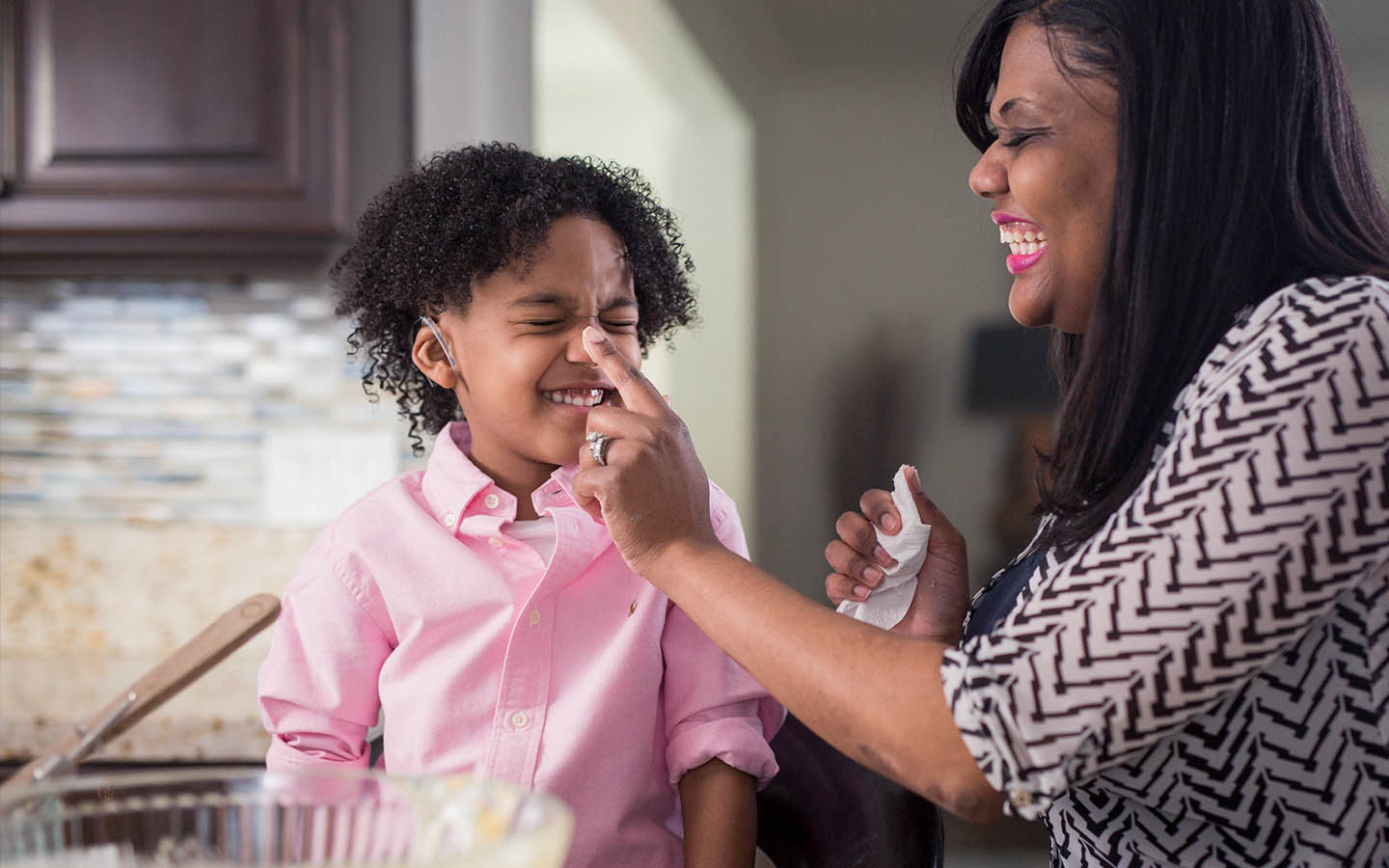 What you will find on this page
Learn how Cochlear™ Nucleus® Implants are designed
Explore the Cochlear Nucleus Implant portfolio
Discover the link between electrode design and hearing performance
Learn about MRI considerations with Nucleus Implants
Cochlear's Implant design philosophy
All our implants are designed to last a lifetime with performance and preservation of the cochlear structures in mind.* Our broad range of implants and electrodes allow your surgeon to choose the best one for you or your child's type of hearing loss, cochlea anatomy and the surgeon's preference. In addition, we design our implants with the future in mind by allowing for future advances in sound processor technology without the need for additional surgeries.
Nucleus® Profile™ Plus Implant
Industry-leading innovations in electrode design for optimal hearing performance
The anatomy of the cochlea can vary from person to person which is why we offer a range of electrode shapes and lengths. Your surgeon will decide on the best one to provide your best hearing performance. Unique features of Cochlear's electrode portfolio include:
22 active contacts for optimal hearing zone coverage1

The Hybrid L24 Electrode that is specifically designed and approved to preserve hearing

Perimodiolar electrodes that are designed to be inserted closest to the hearing nerve for your best hearing performance2,3

Best long-term implant reliability record in the industry4-6

Easier access to MRIs with magnets that can stay in place during scans7
Electrode placement is critical to hearing performance
Cochlear's electrodes are intended to be placed where hearing nerve stimulation is most effective. In order to benefit from the full range of sound, the area closest to the hearing nerve tends to be stimulated.8,9 This area is known as the hearing zone.
Clinical research shows that deeper insertion beyond the hearing zone can be associated with deterioration in performance due to pitch confusion at the tip of the cochlea as well as damage to the delicate cochlear structures.9,10 Insertion depth along with the most active sequential contacts in the industry—22 electrodes1—help provide access to the full spectrum of sound and a richer hearing experience.
The Nucleus Profile Plus Implant provides easier access to MRIs
An MRI can be an important diagnostic tool for many therapeutic areas. Our newest generation Nucleus Implant - the Nucleus Profile™ Plus Implant - expands our innovative implant portfolio by offering access to MRIs at 1.5 and 3.0 Tesla without removing the magnet or requiring a head wrap.7
The Profile Plus Implant features a thin design that follows the natural curvature of the head for an improved aesthetic outcome and the potential of less time in surgery. In addition, it is built on the same platform as the industry's most reliable implant so you can feel confident that the implant will provide unparalled hearing peformance for years to come.4-6
It is important to recognize that there are alternative diagnostic imaging tools to replace an MRI, such as a CT scan. The most appropriate imaging tool should be discussed with your medical professional care team.
Interested in learning more?

If you are interested in learning more about the Nucleus System, we can send you a free informational guide today.