Sound Foundation for Toddlers
These listening activities, designed for toddlers and young children with cochlear implants, will help build vocabulary and expand language complexity week-by-week.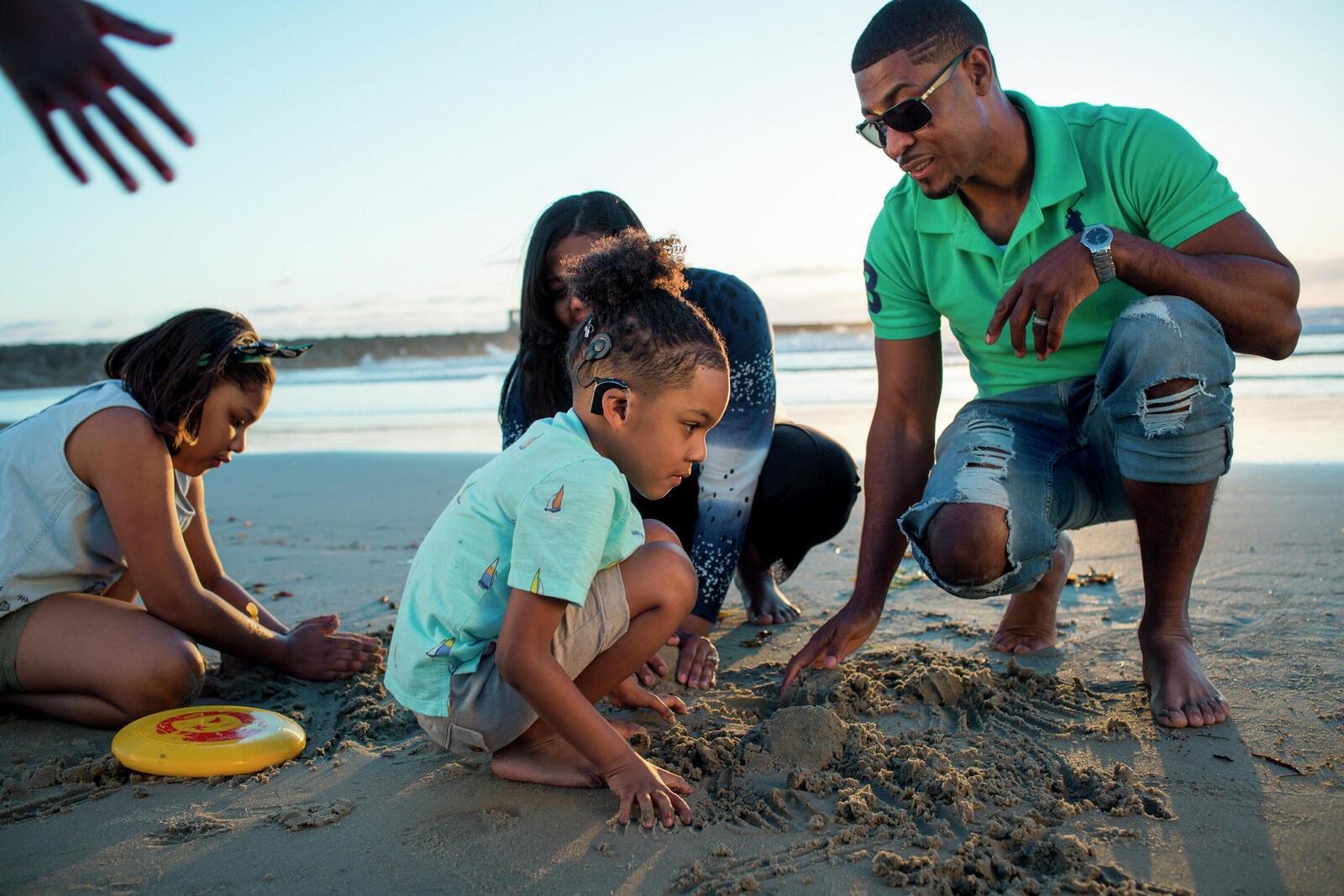 Learning to hear, listen, speak, and use language to express yourself is a lifelong journey. For children with cochlear implants, these skills are an important building block in learning to communicate with the world. The Sound Foundation for Toddlers listening activities are designed to help children continue to develop their listening and spoken language skills with cochlear implants. For children who are new recipients of CochlearTM technology and have not been exposed to spoken language, regardless of age, Sound Foundation for Babies is the best place to start with developing initial language skills. For children who have mastered the skills and listening activities in Sound Foundation for Babies, the 40-week lesson plan in Sound Foundation for Toddlers will help continue to develop those skills and abilities with fun, kid-friendly listening exercises.
Weekly activities to do with your toddler
After completing Sound Foundations for Toddlers with your child with a cochlear implant, you'll be amazed at how far your child has come. Learning through familiar themes like playgrounds, nursery rhymes and field trips, your child will be practicing the skills of understanding and interacting with the world through spoken language.
If your child has mastered the lessons, vocabulary, and language use in Sound Foundation for Toddlers, we recommend advancing to Sound Foundation for Children to continue your child's growth and mastery of listening, language, and speaking with the use of their cochlear implant.