Osia® Implant
Designed to discreetly work with your body to help you hear and communicate with ease. Learn about the innovative technology behind the Osia® OSI200 Implant.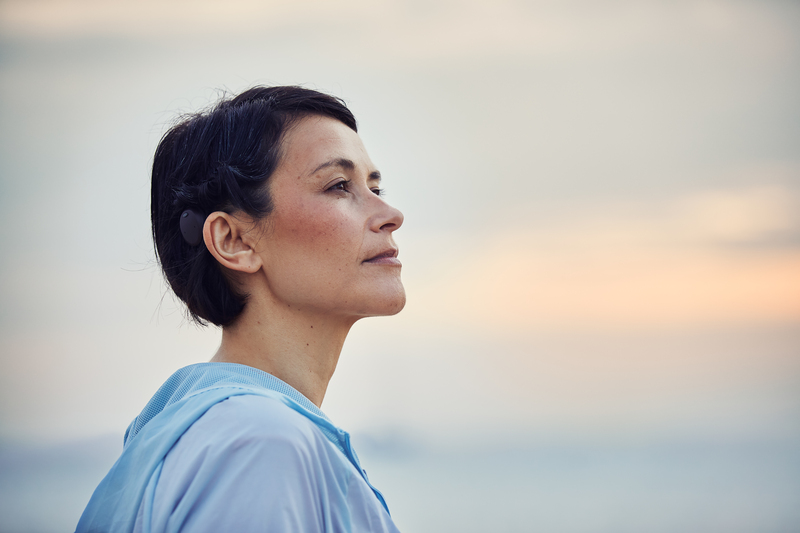 What you'll find on this page
The Osia® OSI200 Implant
Understanding Piezo Power™ technology
MRI considerations with the Osia Implant
A hearing implant reimagined
The Osia OSI200 is placed under the skin and works by bypassing damaged areas of the outer and middle ear, which sends sound directly to the inner ear. The implant is attached to the BI300 which is Cochlear's latest titanium implant featuring TiOblast™ surface technology. The implant is designed to promote faster and stronger integration to the bone (through a natural process known as osseointegration).

Piezo Power™ technology
The Osia's System Piezo Power™ transducer (the part that vibrates) is designed to expand and contract to send powerful sound vibrations directly to your inner ear. This transducer has no movement between the inner workings of the implant, which provides you with reliable and consistent hearing performance over time.2
Lifetime testing shows that Piezo Power technology provides powerful and consistent performance over time.2
The power to hear more
The powerful transducer can help those with hearing loss up to 55 dB SNHL*. This means it can help address a range of hearing loss levels and can help you hear now as well as if your hearing loss gets worse over time.

Significant improvement in hearing
We've tested the first generation Osia System in trials across multiple clinics around the world. After one year, people who received the new technology showed significant hearing improvements, even in noisy environments.1,3
Osia users show a significant improvement in their ability to understand speech in quiet and in noisy environments.1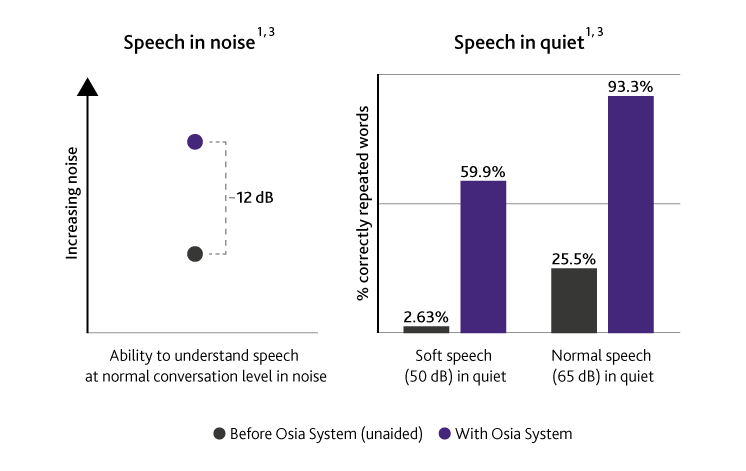 Designed for safe MRIs
The Osia Implant is approved for MRIs at 1.5 and 3.0 Tesla** with the internal magnet removed with a simple procedure.4
*SNHL means sensorineural hearing level
** Prior to receiving an MRI, please consult with your clinician about proper precautions.
Reference
Goh J. OSI200 Implant Accelerated Life Test Report. D1439967. Cochlear Bone Anchored Solutions AB, Sweden 2019
Kristo S. Excessive handling test report Osia 2 SP. D1611803. Cochlear Bone Anchored Solutions AB, Sweden 2019
Refer to Osia MRI guidelines for further information.