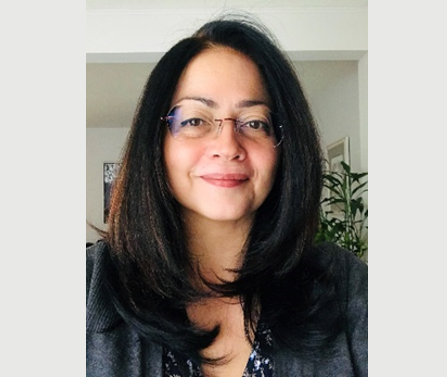 Iraida F.
Kanso® 2 Systems - Bilateral | Ear infections
A quick summary about Iraida F.
I was a child when I was diagnosed with hearing loss.
I wore hearing aids from elementary school through college.
I'm bilingual and speak English and Spanish.
Tell us a bit about yourself
I was diagnosed with mild hearing loss and fitted with hearing aids as a child. I wore hearing aids from elementary school through college. While attending college, my hearing got worse, and hearing aids no longer helped. I moved from Puerto Rico to the U.S. The language change combined with my hearing loss made understanding English almost impossible. My audiologist recommended cochlear implants. Researching all I could, I found information about a hearing health seminar. Going to this event gave me a wealth of information that helped me take the next steps. On activation day, I heard a lot of static, and family and friends all sounded as if they were chipmunks – squeaky and chirpy, but I could understand them! After that, the follow up sessions became very important. I noticed very quick and steady improvement, especially when having conversations with family. They no longer had to repeat themselves and began to sound normal, even the static sounds faded away. It felt effortless to listen to them.
Nowadays, I'm able to attend virtual meetings without scheduling closed-captioning services. I can focus on my colleagues' faces to see how they are feeling about what's being discussed.
My top tips for those considering an implantable hearing solution are to understand that feeling nervous about the surgical procedure is human and is okay, ask friends and family for support when you need it and take time to recover.
I'm also available to connect on Cochlear Americas - Connect with a Mentor Facebook group: https://www.facebook.com/groups/CochlearConnectwithaMentor