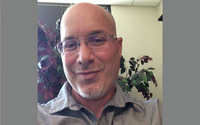 David A.
Cochlear™ Nucleus® 8 Sound processor - Bimodal
A quick summary about David A.
Daily conversations with my wife are possible with my cochlear implant
I own a business and can communicate freely with my clients
Volunteering is a priority in my life
Tell us a bit about yourself
Prior to deciding to get a Cochlear Implant (CI), I upgraded hearing aids 4 times in hopes it would add clarity to my hearing, but they only added volume, not clarity. I own a business and prior I was only able to communicate with others through email which really hurt my business. I used to coach youth sports and was unable to with hearing aids only as I did not understand what my players were saying. I stopped going to many family functions because I was unable to participate in conversation. After going to meetings and talking with volunteers (with all 3 brands), I decided to get a CI in 2017, it was one of the best decisions I ever made. Now, with the CI, I can do everything again!
I enjoy working out almost every day, and love Zumba. I'm married to my amazing wife, and we have daily conversations at a low volume because of the CI, which is awesome! She has helped me a lot on this journey! I have three kids (empty nest) who I talk to often and see when we can.
I have been volunteering since 2018, it's a high priority in my life. I offer suggestions to candidates with tips on how to learn to hear clearly with the CI and tips on using the products. I offer to meet with them in any way: phone call, video chat, etc. I'm always available to connect.