Important updates and alerts
We're here to keep you informed with important updates as the situation with the coronavirus (COVID-19) continues to evolve.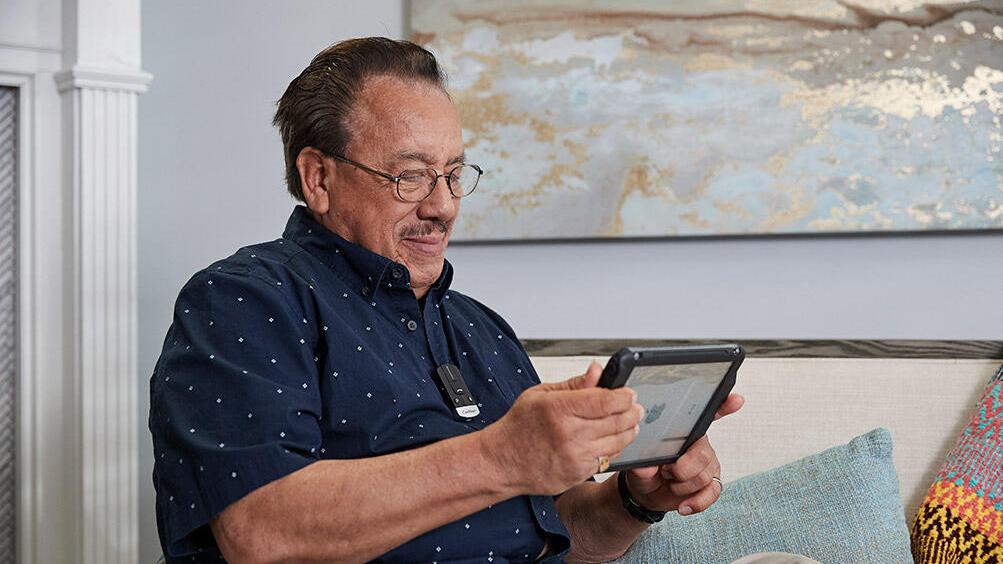 Updated on March 26, 2020
The novel coronavirus disease (COVID-19) pandemic is an unprecedented global health crisis. The situation is changing rapidly with respect to the virus and the global actions being taken to manage the pandemic. The team at Cochlear shares its heartfelt empathy with the communities impacted worldwide by COVID-19. As the world responds to this pandemic, we remain committed to provide support to over 600,000 implantable hearing devices, our customers, employees and communities to ensure that the vital work we do will continue.
We would like to reassure our customers that our support teams are available to help with any questions or support needed and that we are and will continue to proactively manage production and supply of our products to minimize disruption. This includes to the repair of products and equipment, including in the event of any government-mandated closure(s) of our manufacturing and repair facilities. Cochlear continues to operate and our customer service team is available via phone, email, fax, online and other channels.
We continue to offer many online services to help support you from the convenience of your home. Call us at (800) 483 -3123 to help you with any questions or concerns you may have. Please see below for resources that are available to you and how to access them.
Cochlear Online Store
You can order any parts or accessories needed to keep your processor in peak condition through our online store. There is an option in the store to bill your insurance for products generally covered by insurance providers. If we are contracted with your insurance plan, which includes many private insurances, including Medicare and Medicaid, we can bill your parts and accessories to your insurance from the store.
Online troubleshooting resources
Cochlear offers online device support and troubleshooting to help support you from the safety and convenience of your home. Select your current sound processor and review troubleshooting materials to help keep you in sound. If you are still having difficulties and your processor is under warranty, you can submit an online service request form. As always, our customer support team is also available to support you via phone, email or chat.
Cochlear Family
Find the latest information on your Cochlear products and learn from other family members about what to expect from your hearing journey. Login to your Cochlear Family account to access this information through myCochlear.
Ready to Wear
Cochlear offers ready-to-wear service for eligible sound processors. This means that if you need a replacement or upgraded sound processor, Cochlear can ship your sound processor pre-programmed or "ready to wear" so you don't need to go into your clinic to have it programmed right away. You can access this service through your Cochlear Family account.
Connect with a mentor
At any point during your journey, you may want to connect with others who have gone through their own hearing journey. We have a large community of mentors who have been exactly where you are and want to support you. They are family, and you can reach out to them through email.
Professional resources
If you are a clinician or a professional seeking additional information or assistance, you can call our professional customer service team at (877) 883 – 3101. We have online tools and support resources to keep you knowledgeable and informed. You can also visit myCochlear, for specialized resources to help you provide optimal care for your patients.
Download our support resource guide to give to your patients that summarizes all of the support services Cochlear offers.
Cochlear candidate support can answer your questions
If you are considering a Cochlear hearing solution a team of experts is ready to answer your questions and assist you in learning about the process, our products, technology and company. Make an online inquiry.
Cleaning your Cochlear Sound Processor
COVID-19 vaccine and Cochlear Implants
Q: Is it safe to get a COVID-19 vaccine if I have a cochlear implant?
A: There is no medical reason to think that your cochlear implant should affect your ability to receive a COVID-19 vaccination. Your doctor can review your medical history and advise you on your personal circumstances.
Cochlear implants are not listed as contraindications for the vaccines currently approved for emergency use by the US FDA.

Additional information on COVID-19 vaccination is available here:
We understand these are challenging times for everyone. Please be safe and contact us if you have any questions or would like to know more about Cochlear's support options for recipients and customers. We are committed to supporting customers, employees and communities to ensure that the vital work of delivering implantable hearing solutions continues.