Join the Cochlear Family
A free program for our recipients – fast customer support, personalised resources and the option to connect with other recipients.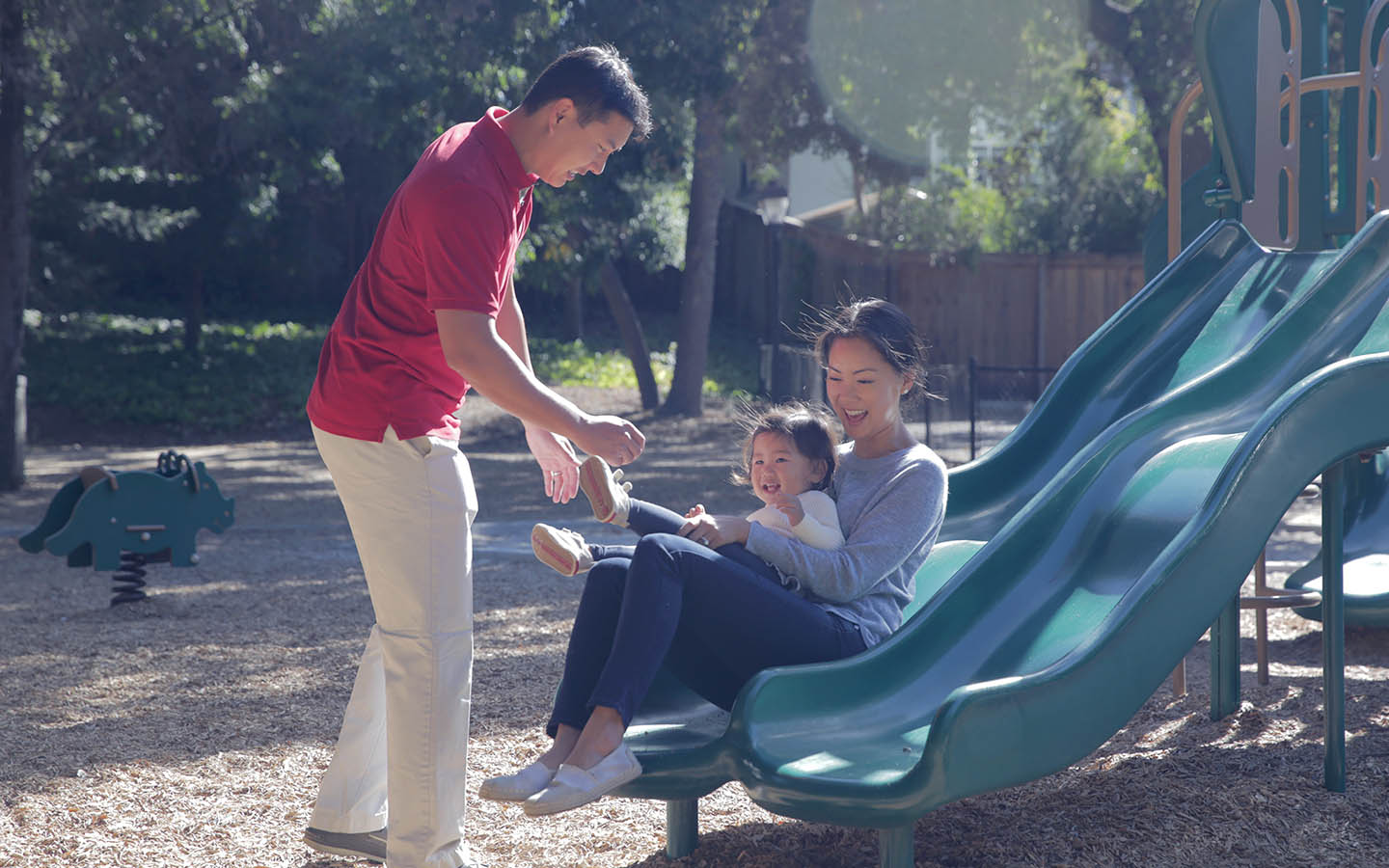 What you'll find on this page
An overview of Cochlear Family.
How Cochlear Family can support you or your child.
How to become a member.
We understand you want to know more about your device and how to live with a hearing implant. So we created Cochlear Family to help you get the most from your hearing.
The program can provide answers to your day-to-day questions.
It also gives you access to the largest community of cochlear device recipients around the world. Hear their stories and learn from their experience.
You may get many benefits, such as invitations to special events and being one of the first to know about new technology and discount offers from Cochlear.
Meet the family
What it means to be a member of Cochlear Family
Tools and information
Your hearing changes and evolves. So do your hearing needs.
The Cochlear Family program recognises your situation and gives you information relevant to your stage of your hearing journey. For example, if you've just got your implant, we know you need information about how to use your device, how to troubleshoot the basics, plus tips for dealing with your day to day.
We have a range of products and support tools to help many different people. For example, you may need more training and practice to make sense of the new sounds you hear.
So we offer guides to help you rediscover the joy of music or to distinguish the pitch of spoken language.
Personalised hearing resources
All our recipients are different — from your type of hearing loss, to your stage of life and your individual ways of navigating your everyday lives.
This is why we have many products and support tools to help a range of people in their individual circumstances. For example, we know many adults need to retrain their brains through repetitive practice to regain their hearing.
Information about the latest technology
We constantly improve our products and services to make sure we evolve with the latest research.
As part of the Cochlear Family, you'll hear about our latest technology releases, how they could help you get more from your hearing, and whether they're right for you.
Invitations to events
Our Cochlear Family program is a way to bring people together.
A number of events throughout the year offer our recipients and their parents or carers the chance to meet each other, share personal experiences, learn from one another, and create new networks.
By being part of Cochlear Family, you can receive invitations to events that offer a great way to meet other people who understand what you've experienced.
Fast customer service
We can resolve your query faster by using the information you gave us when you joined Cochlear Family — such as your processor details and the history of when and why you've called us. We want you back on air as soon as possible.
Who can join Cochlear Family?
Cochlear Family is free to join for people who have a hearing implant from Cochlear. It's also free for their carers.
How to join Cochlear Family?
You can activate your Cochlear Family membership by completing this online form.